Pete Davidson and Kim Kardashian had a good run. The two were head over heels for each other. For the nine months they were together, they made a lot of headlines and were the couple everyone was talking about. But fast-forward to the present, it has all come to an end for the former SNL member and the Keeping Up With the Kardashians star. But that is not something one of them is sad about. Apparently, Pete Davidson had had enough of Kim K consistently pestering him – for his diet that is.
Pete Davidson was tired of Kim Kardashian dominating him
Pete Davidson had been with Kim Kardashian for less than a year. But that period was enough for him to get an idea of how a relationship with her could turn out to be. According to insider reports, he had gotten an idea of how trying a relationship with her would have been for him, with her consistently obsessing (and trying to gain control) over different aspects of his life.
Pete Davidson had to follow Kim Kardashian's weight loss diet
This has most fervently manifested itself in her obsession with Davidson's diet. Kim K is known for following rather intense weight loss methods. If a woman says that she'll eat p**p to stay fit, then we can all estimate how persistent she'll be when it comes to her partner's health.
The insider said, "He (Davidson) had to keep up with her weight loss regime – get in shape, stay off the junk food and look the part of her future husband."
This constant obsession meant that Pete Davidson had grown weary of their relationship. His time with her was enough and as time progressed, Davidson wanted to bring things to a close. And he was soon presented with the perfect opportunity to do so.
Good riddance! m(h)e thinks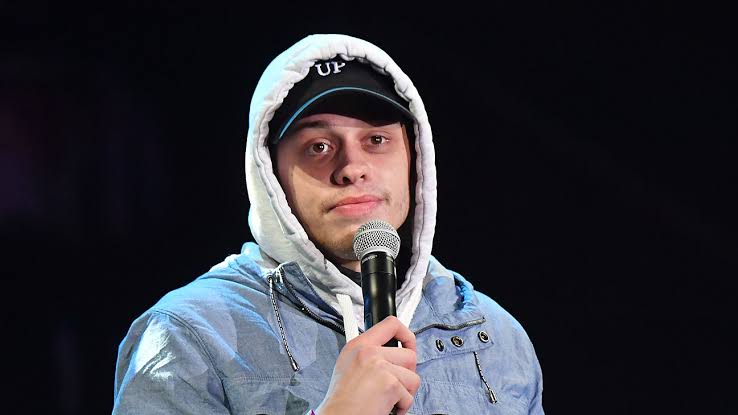 Davidson had to shoot in Australia for his upcoming project Wizards! And it couldn't have come at a better time for him.
The insider also said, "By the time the Australia shoot came up, Pete was thrilled to be away from all Kim's diet and exercise obsessing, but he still had to contend with her being on his case 24/7 about what he was up to."
No doubt, the two ending things would have directly worked in his favor. But Kim K has plenty of dating options left.
Also Read: After Breaking Pete Davidson's Heart, Kim Kardashian Sparks New Relationship Rumour With Orlando Bloom, Spotted Intensely Chatting Him Up
Source: GeoTV