Kelly Ripa and Ryan Seacrest have emerged as one 0f the most amazing on-screen hosts in Hollywood and have even praised each other many times. Due to their chemistry, they are even getting ready to prepare for their post-Academy Awards Show. While the former has much experience in hosting the After Oscars Show, her co-host is going to do it for the first time.
Also Read: Kelly Ripa Warns Daughter About Her 'Freaky Week' With Husband After Traumatizing Her Earlier
It is well known that the duo is a veteran in their hosting gig, and the Oscars is indeed a great opportunity for both of them. To make sure that her co-host prepares himself for the upcoming gig, she has spilled some behind-the-scenes beans that would help him not get too comfortable there.
Kelly Ripa Warned Ryan Seacrest Regarding The After Oscars Show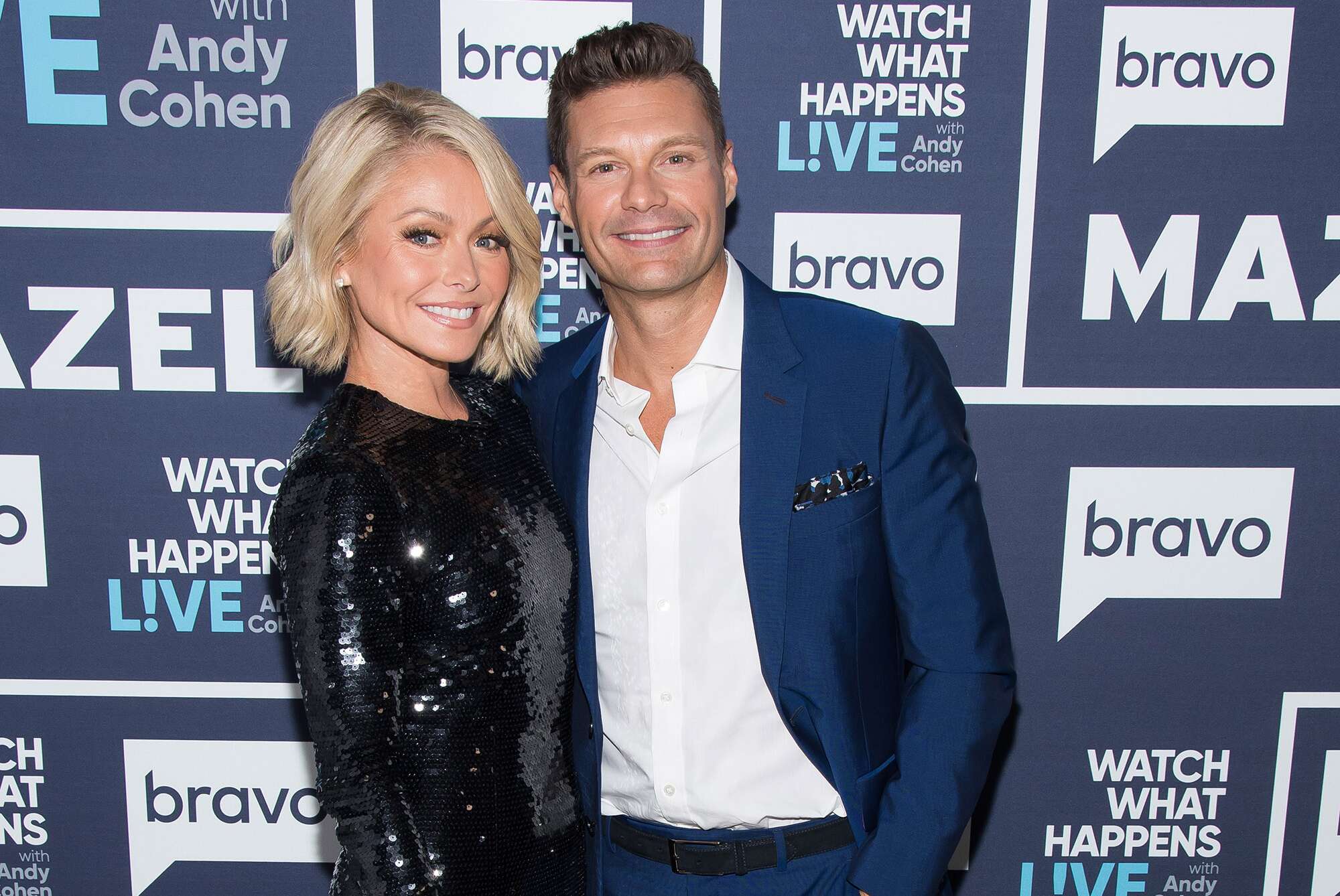 Also Read: Ryan Seacrest Subtly Disses 'Live' Co-Star Kelly Ripa, Says Jimmy Kimmel is a Better Oscars Host
The 52-year-old TV host, Kelly Ripa, and her co-host, Ryan Seacrest are all set for their upcoming After Oscar Show at the 95th Academy Awards in March. To talk about their latest gig, the duo recently had a conversation with Variety where she opened up about her heartfelt advice that would help the latter to get to know what it means to be a part of the Afters Oscars Show. 
It is because she has previously been a part of this special segment which the Oscars conducts every year apart from the main event. The duo will be responsible to be interacting with winners and presenters backstage as they would bag Oscars at the Dolby.
Sharing her advice with her colleague, she stated,
"Literally get out of the way and clear your corner – make way for the dresses, make way for the chaos. Ryan has tons of experience obviously out on the red carpet, but I always tell him the red carpet seems very roomy compared to backstage."
Even though the 48-year-old host will be in charge of the post-Academy Awards Show for the first time, he has quite a lot of experience handling the events. However, he shared getting nervous about the biggest Hollywood night.
Ryan Seacrest Gets Excitingly Nervous About The Upcoming Oscars
Also Read: Kelly Ripa Vehemently Denied She Has Done Plastic Surgery
Seacrest shared about having to get a "pinch me" moment even though he has been hosting shows for a long time. For the unversed, he has been in the media industry for nearly three decades.
However, he still gets nervous about having to deal with the biggest award night in Hollywood.
"I also get a little nervous because I want to make sure I know who everybody is and I want to make sure I know what everybody's done."
To ensure that he is fully prepared for his new gig, he opened up about preparing his best.
"That takes a little bit of studying and preparation to do, but hopefully with my flashcards, I'll be ready to go by the time we get to the Oscars."
The 95th Academy Awards will have Jimmy Kimmel as the host which will be held on March 12, 2023, at the Dolby Theatre at Ovation Hollywood.
Source: Variety