Model Gisele Bündchen interacted with a post related to "inconsistent" partners amid the complications in her marriage with American football player Tom Brady. Tom Brady and Gisele Bündchen have hit a rough patch as sources claim the two have hired their divorce lawyers and will soon legally end their marriage. The model is reportedly steering the divorce as she was upset with the athlete's decision to come out of retirement earlier this year. The Tampa Bay Buccaneers quarterback decided to retire from American football in February 2022 to focus on his family. However, just six weeks later he decided to return to the field.
Gisele Bündchen threw shade on Tom Brady
Model Gisele Bündchen interacted with a picture posted by Jay Shetty, a former Hindu monk, on Tuesday. The post was a quote that read, "You can't be in a committed relationship with someone who is inconsistent with you. Read that again." While the caption of the post said, "Love is a daily effort. Some days it may come easier than others and that's OK, but what should always stay consistent is the respect and admiration you have for your partner's values and goals 🙏⁠."
The model liked the post and dropped the praying hands emoji in the comment section, indicating that she agrees with the message. This came amid rumors about her splitting from Tom Brady.
Also read: "You learn to grow up and you learn to deal with life": Tom Brady Reveals He's Going Through a Lot Amidst Gisele Bündchen Divorce Filing, Claims He's Immune to a Lot of Things That Can Break Other People
Tom Brady and Gisele Bündchen got married in 2009
Tom Brady and Gisele Bündchen got married in February 2009 and share a son Benjamin, 12, and a daughter Vivian, 9. The athlete also has a 15-year-old son, Jack, with his ex Bridget Moynahan. After 13 years, the two have decided to end their marriage. The reason behind the divorce is still unclear but sources claim that Tom Brady's decision to come out of retirement is the reason why they're splitting. The model reportedly wanted him to spend more time with family but his dedication to the sport was interrupting it. However, Tom Brady has claimed in the past that his family is just as much of a priority as football.
Also read: "I don't throw the flags, I throw tablets": Tom Brady Reveals His Coping Mechanism To Deal With Gisele Bündchen Divorce To Focus On His Legendary NFL Career
The NFL star came out of retirement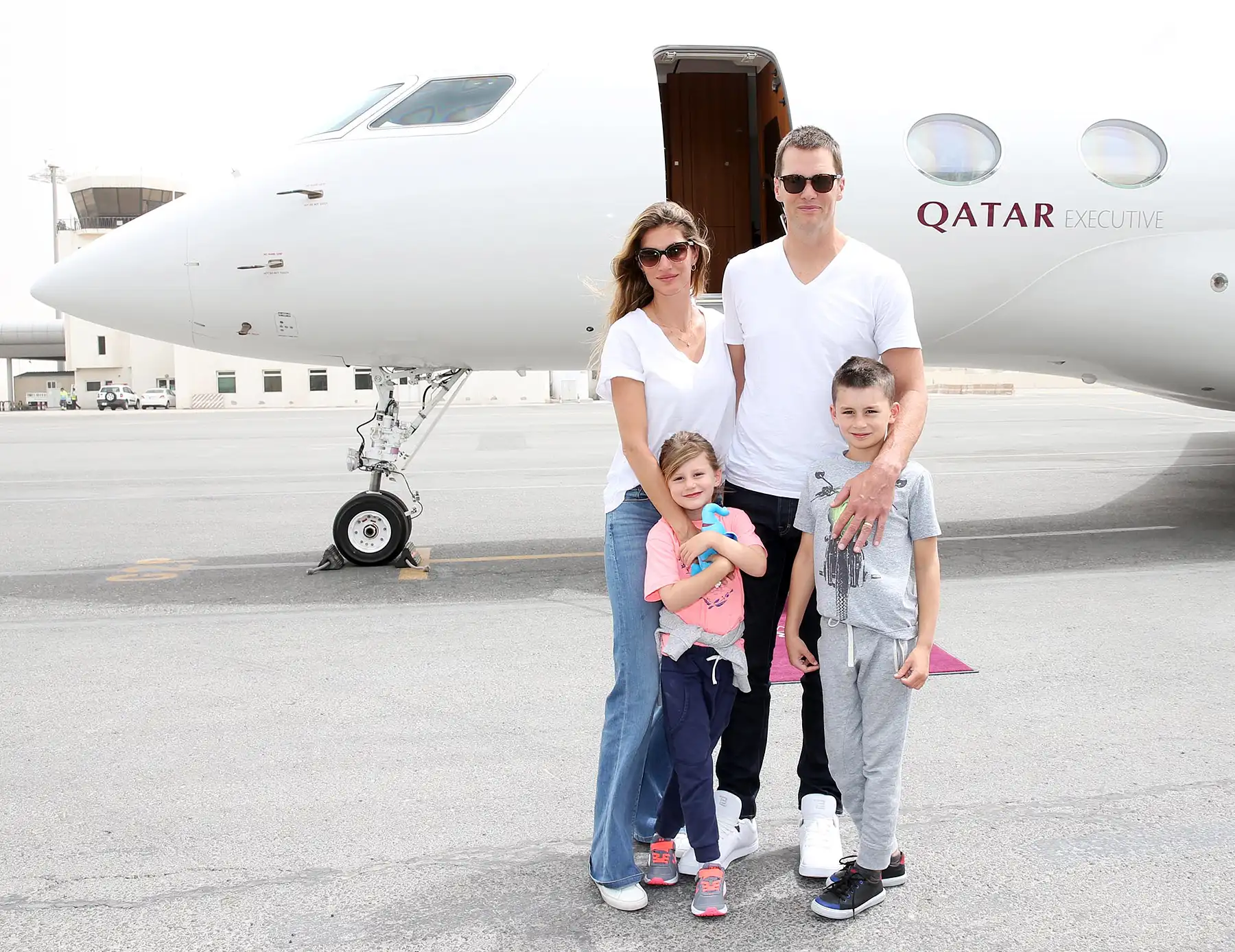 In February 2022, Tom Brady announced that he is retiring from American football. The news left a lot of fans unhappy as he is one of the best players of all time. Just six weeks later, the athlete announced that he is returning to the game. However, this decision disheartened her wife as the point of the retirement was to focus on his family. Many sources claim that their relationship is "beyond repair" and will soon end their marriage.
Related: "Tom was hopeful they would do it again this time": Tom Brady Reportedly Split From Gisele Bündchen Multiple Times in the Past Due to Big Fights, Left Distressed When Brazilian Super Model Didn't Reconcile This Time
Source: PageSix