Britney Spears, the Oscar-winning teen star turned pop icon was in the news lately, owing to the conservatorship feud with her father, Jamie Spears. The singer almost won the legal battle and is seemingly happy. On a break since her 2016 release Slumber Party, the pop star has had a bitter feud with her father for over a decade.
With the arguments heavily in Britney's favor, the judge had almost reached a verdict but has announced another hearing for the 27th of July. While fans have already begun celebrating and expressing their support for Spears. Britney too seems extremely joyous about the likelihood of the upcoming verdict.
Britney Spears gets stranded midway as she runs out of gas
Regardless, the global star was in the news on a July morning (13th July, Tuesday) recently for a different reason altogether. Britney faced a disastrous situation and had a terrible start to her morning, as the singer's car stopped midway on a busy road. This was the first time Britney Spears officially was behind the steering post her conservatorship mandate. Twitteratis took over the social media, to justify Spear's situation and express their support.
#BritneySpears hasn't been allowed to drive her car for 13+ years. Give her a f-ing break. In the last 13 years, I've ran out of gas more times than I can count. Conserve me. #JusticeforBritney

— #FREEBRITNEY (@instabucher) July 13, 2022
Same…I ran out of gas more times than I can count….non news

— Chisme (@whatsthechisme) July 13, 2022
I couldn't imagine how humiliating all these tabloids must be to her. Everyone needs a damn job. Britney makes one mistake, and she's bashed. She's human, let her be!!

— Diana | 🌹🚀 (@bimbofromsaturn) July 13, 2022
You know gas prices are high when even Britney Spears can't afford it.

— Gregory Danler (@GregoryDanler) July 13, 2022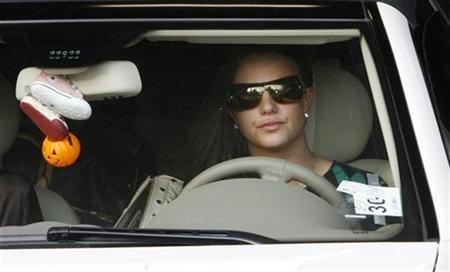 Also Read: 'Take Acting Classes First': Internet Speechless as Britney Spears Husband Sam Asghari Asks for Marvel Movie Role
Britney Spears' Mercedes ran out of gas, in the middle of one of LA's busiest freeways. The cops were called to rescue her. Law enforcement sources reported getting a call around 10 PM Tuesday for a report of a white Mercedes blocking the third lane southbound on the 101, just north of Balboa Blvd. Officers said when they reached the spot, Britney was seated in the backseat of a passerby's vehicle. Once the California Highway Patrol stopped traffic, an officer got in the driver's seat of Britney's Mercedes to steer the car to safety, while she sat in the passenger's seat. Sam Asghari, Britney's husband later picked Britney up. The couple thanked the officers for their service.
Britney Spears stays relevant
Although on the infamous indefinite hiatus from her career. A controversial, successful, and famous career to say the least. Britney Spears, a heartthrob of teens in the 90s has aged gracefully over the years.
The star continues to make it to headlines for some reason or the other. While her fans are always up and in support of her actions. Britney Spears undoubtedly manages to stay relevant.