American socialite Kim Kardashian recently suffered from heartbreak after breaking up with comedian Pete Davidson however she is focusing on her professional career with her new brand SKKN BY KIM after giving a glimpse of it back in April this year. Though the new brand seems to be a new chapter in the industry, many fans are pointing out that she should give her ex-husband Kanye West credit after copying the packaging of the brand from Yeezy designs.
Also Read: Fans Convinced Kim Kardashian Will Start Dating Kanye West Again After Surprising Breakup With Pete Davidson
The 41-year-old businesswoman and Kanye West tied a knot back in 2014 with the former filing a divorce last year who shares four children: North, Saint, Chicago, and Psalm. While she moved on in her life dating Davidson though that relationship lasted for not more than nine months.
Kim Kardashian Trolled For Copying Yeezy Designs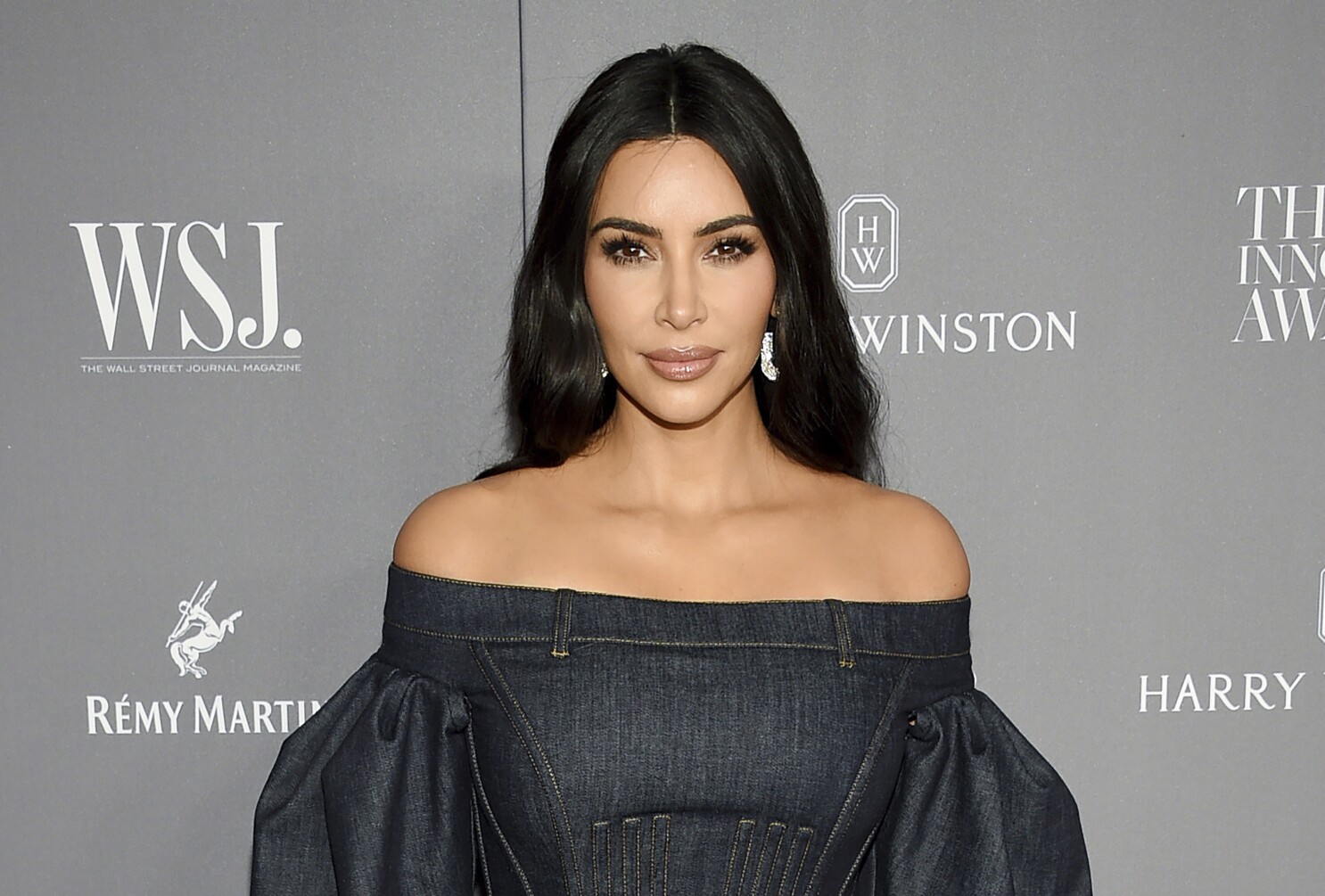 Also Read: Kim Kardashian and Pete Davidson Still Have "A Lot of Love" for Each Other as the Couple Decide to Keep Their Friendship Alive After Breakup
Kim Kardashian on Friday shared an exclusive tour of her SKNN headquarters on Twitter, stating, "I'm so excited, no one's actually really seen my whole office," followed by different shots of her office. However, Kanye West's fans were quick to point out with one stating that the idea behind the neutral tones is Yeezy's designs which are mostly, "earth-toned" adding that she should give him proper credit for the same.
Check out the tweets below.
Not People commending "her love" for neutral colors.

That's all Kanye West.

Kanye West designed her skincare packaging, his earlier yeezy's are mostly earth toned… The fact that people want to now call it "her signature"… Na uh! Give Kanye West his credit 😂😂😂

— Graced (@GracedNigerian) August 12, 2022
And some degenerates say he mistreated her and didn't deserve her…..smh

— ZayN (@y0urtech) June 22, 2022
Another commented that Kim K's style is generated from the rapper Kanye West whose audacious fashion touch can be easily recognized by his fans.
Also Read: As Pete Davidson Gains Fame for Role in 'Bodies Bodies Bodies', Fans are Certain Entire Kim Kardashian Relationship Fiasco Was a Ploy for Pointless Popularity
Ye basically MADE Kim. There is no denying. Her style, her ideas all arose from Ye. YE.

— シashenkツ & The Big Steppers (@ashenky0) June 21, 2022
🙏🙏 this is why Kanye is my God, he can turn a homeless girl to a billion dollar hoe

— ︎ً (@kdBetta7_) June 21, 2022
Surprise surprise Kim can't keep up with any ideas 🙄 waits till last minute to announce that basically she did nothing, Ye and his team did it all same with Skims.. I'm so shocked! Not 🙄

— Melissa (@Melissa17786951) June 21, 2022
Kanye still carrying this family

God damn!!!

— SIIYA📀 (@_Siiya_Ayiis_) June 21, 2022
Kim Kardashian's SKYNN By Kim was Created with the Help of Kanye West
You May Also Like: Versace Model Spends $600K – 40 Surgeries Over 12 Years to Look Like Kim Kardashian, Now Paying $120K to Detransition After Fans Started Calling Her a 'Kardashian'
Back in June this year, Kardashian announced her new brand SKKN stating, 'I'm excited to finally introduce to you SKKN BY KIM, a rejuvenating nine-product skincare ritual that I have developed from start to finish.' While the entire collection is in neutral tones of beige, grey, and greige, as well, which also is similar to the color palette of her SKIMS shapewear line.
In the same month, she shared more about her new brand through Instagram stories stating that her ex-husband helped her in the creative process stating that "He brought his team and introduced me to [creative director] Willo [Perron] and stated that the SKIMS founder with the help of West came up with "the new name. That was actually his idea, and the packaging shapes were his, and even the font he did — just like Skims."
While the business mogul back in 2021 announced the KKW Beauty and KKW Fragrance websites would be discontinued as she wanted all beauty categories under one site.
Source: Twitter