T. J. Holmes made quite some headlines when news of his affair with GMA 3 co-host, Amy Robach went public. He is now officially filing for divorce from his wife of 12 years, Marilee Fiebig after years of infidelity and being involved with several women.
While the public opinion of Holmes is rightfully pretty harsh, he is not willing to leave any stone unturned in his attempt to "win" the divorce, if that is even a thing. And to get the bigger piece of the cake, he has hired one of the best lawyers that New York City has to offer.
T. J. Holmes hires New York City's "Lawyer of the Year" to divorce Marilee Fiebig
T. J. Holmes is all set to divorce his estranged wife, Marilee Fiebig, and to fight his case, he has hired none other than divorce shark Robert H. Moses. He holds the title of The Best Lawyers 2023 Family Law "Lawyer of the Year" in New York City and has also established the Moses Ziegelman Richards and Notaro firm.
While Fiebig is an attorney herself, we have to admit that Holmes has got quite the ammunition to arm himself. Moses is not only one of the best lawyers in NYC but also in the US. His profile reads,
"Rob is known for his pragmatic approach to the law, helping countless clients resolve their family disputes economically, thoughtfully, and fairly. His clients range from celebrities and high net worth individuals in financial, publishing, sports, and other fields to those of more modest means."
Quite a description indeed.
Also Read: "They're still very much together": Amy Robach Still Ensnared With T.J. Holmes Despite Inevitable Termination in Shameful 'Love Triumphs All' Affair
T. J. Holmes and Amy Robach's career on the line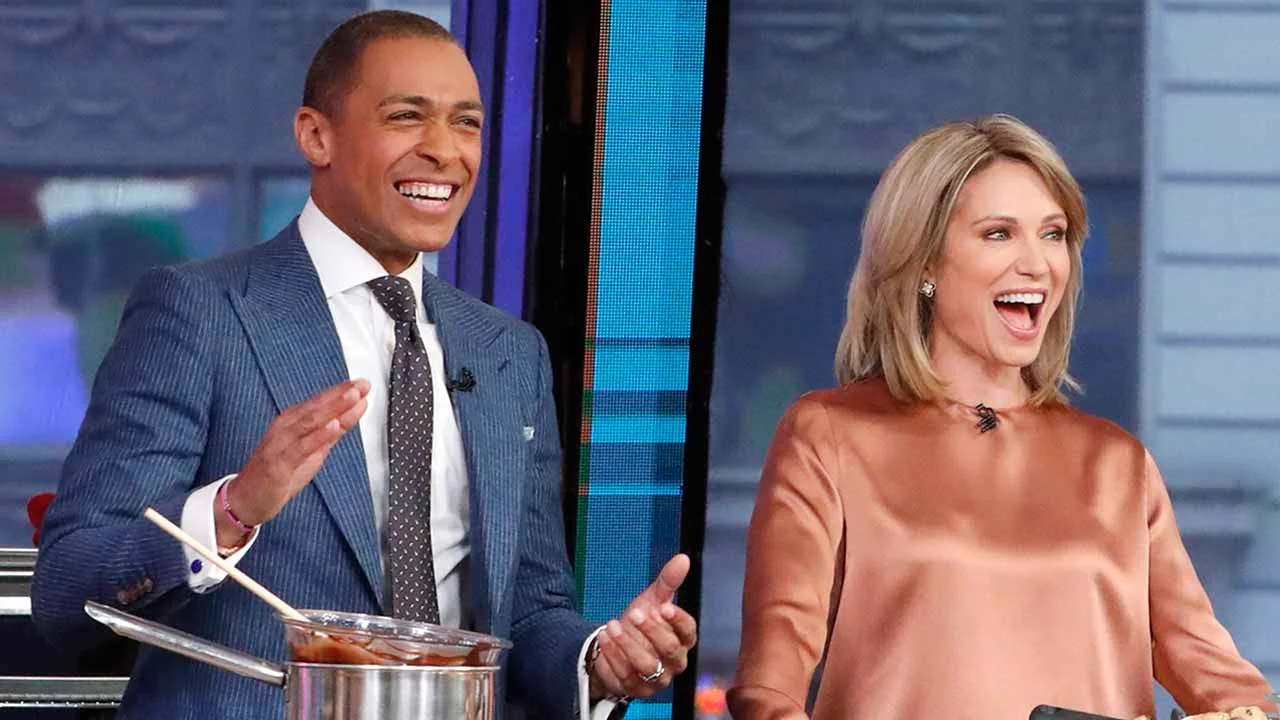 It has remained unclear when the Amy Robach – T. J. Holmes affair actually started. Some have claimed that they started seeing each other after separating from their respective spouses whereas other sources insist that Fiebig actually caught Robach's highly inappropriate NSFW card sent on Holmes' birthday.
Whatever the timing, the cat had to get out of the bag eventually, and that it did, with quite a bang as well. But the scandalous affair did not go unseen without its consequence. Both Holmes and Robach's careers have taken a hit for their actions.
Also Read: "We're both going to be finishers": Amy Robach and T.J. Holmes' On-Air Flirting Leaves Fans Shocked as GMA Anchors Engaged in Sexual Innuendos Before Getting Caught
Reports of them getting possibly fired from Good Morning America have been doing the rounds for quite some time now, and the two were taken off-air almost immediately as an aftermath of the impropriety.
According to a source for the US Sun,
"There is no way they are going to be able to stay at GMA. They may not be outright fired, but they'll be relegated to lesser roles, which will make it undesirable for them to continue. Production is scrambling to make appropriate changes to appease an upset audience."
In addition to career problems, Holmes is probably not looking forward to being bled dry in a divorce settlement either. He and Fiebig share a daughter, Sabine and her custody might be another point of contention as well.
Also Read: 'Good Morning America 3' Hosts Amy Robach, T. J. Holmes Spend First Christmas Together Officially as a Couple Since Holmes Divorced Marilee Fiebig