Khloe Kardashian and Tristan Thompson went through an on-again-off-again relationship before calling it quits after the basketball player was accused of cheating on Kardashian. Although the couple is no longer together, The Kardashians star has been by Thompson's side since he lost his mother. Tristan Thompson's mother, Andrea Thompson, passed away after suffering a heart attack on January 5. And seems like she is planning to be with her ex-boyfriend to support him through a hard time like this. The socialite recently shared a post in memory of Thompson's late mother.
Read More: "I am saying this as a 55-Year Old Wealthy man": Joe Rogan Gets Honest About How Kim Kardashian and Her Sisters Are Negatively Affecting Fans
Khloe Kardashian's Heartfelt Tribute to Andrea Thompson
Khloe Kardashian shared a series of pictures along with a video clip in memory of Andrea Thompson. Tristan Thompson's mother passed away earlier this month and the reality TV star made sure to stay with him in such difficult times.
She also joined the basketball player during his mother's funeral. The socialite opened up about losing someone "that makes saying goodbye so incredibly difficult." She also described her loss as the "toughest time" saying that she has been trying to escape the reality of what has happened.
"I have been avoiding this…. Avoiding accepting this is real. I have so much to say but nothing at all…. I have so many emotions and still I feel numb. Life can be brutally unfair at times and This has been one of the toughest times in so many of our lives. 
She concluded the message by mentioning Tristan Thompson's younger brother, Amari Thompson. Khloe Kardashian said, "Just know, I promise you, Amari will be perfectly ok. We will all look after him, help him and protect him." Reports have claimed that Andrea Thompson was very close to her grandchildren and adored them.
Read More: History Repeats Itself: Fan Warnings Fall on Deaf Ears as Khloe Kardashian Slowly Warms Up To Tristan Thompson Following His Mom's Death
Are Khloe Kardashian And Tristan Thompson Getting Back Together?
Khloe Kardashian's unconditional support for her ex has once again fueled rumors of the couple getting back together. They first got together in 2016 and have two children together, True Thompson and a son they welcomed in August 2022.
The couple reportedly decided to co-parent their children and were not getting back together after their second child was born. However, seeing the socialite standing by Tristan Thompson led many to believe that Kardashian may have decided to get back together with her ex.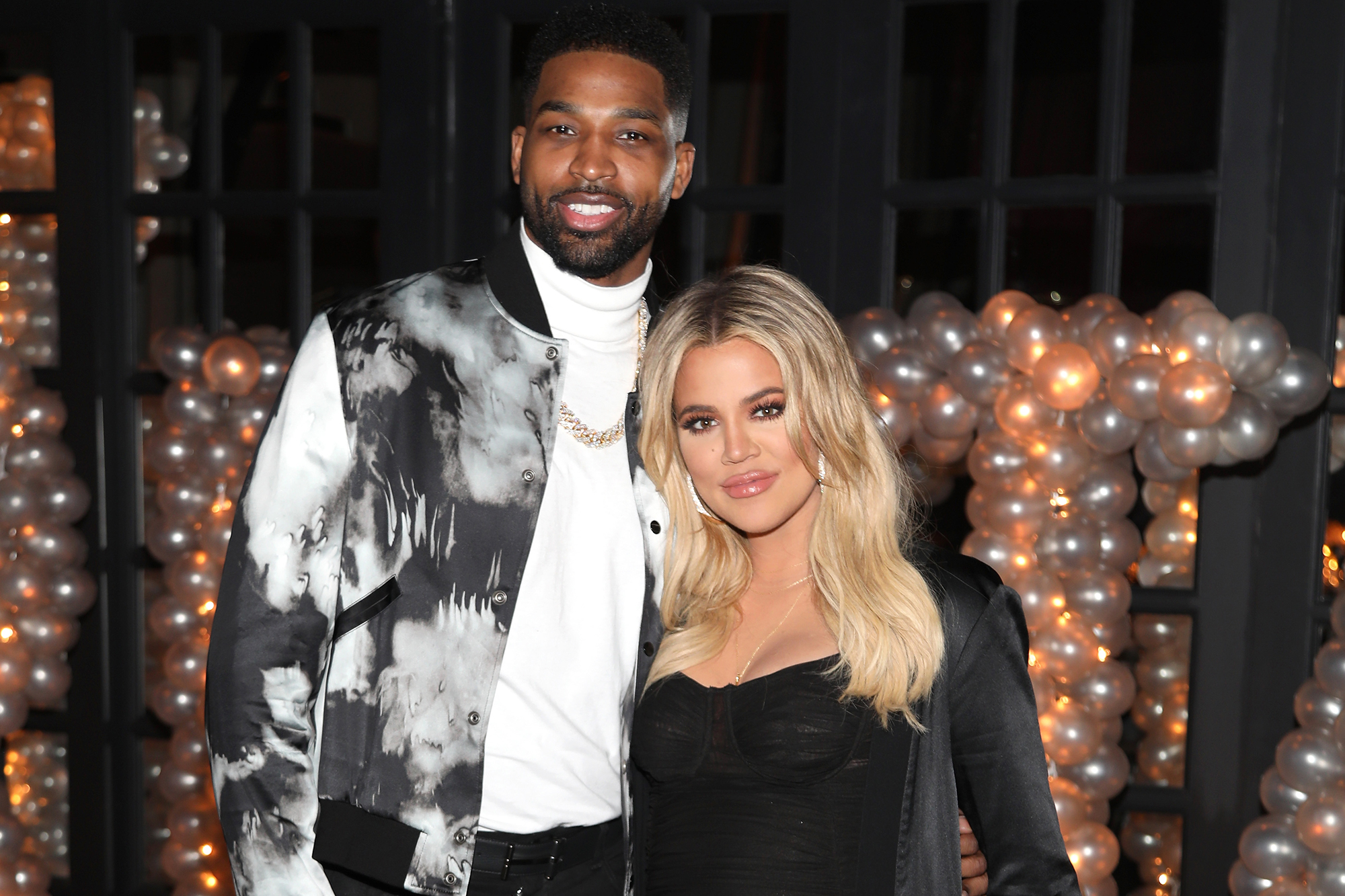 But sources have denied claims that Kardashian is planning to get back together with Tristan Thompson. According to Hollywood Life's source, "Khloe knows her friends and some family members think that she will reconcile with Tristan again and give it another try, but there is no truth to this."
The source also said that she supported Tristan through this time because "she wanted to" and she knows that Thompson would "do the same for her." The insider also claimed that both of them are aware that Khloe Kardashian is not giving a second chance to their relationship.
Read More: "Thanks but no thanks": Despite Sparking Reconciliation Rumors, Khloe Kardashian Not Letting Tristan Thompson Anywhere Near Daughter True's Life, Refuses to Let Him Pay for Birthday
Source: Instagram