We truly are in the endgame now. Avengers: Endgame has been released in theatres and finally fans can now know which of Doctor Strange's 14,000,605 possible outcomes comes true. Everyone is celebrating the release of Avengers: Endgame in their own way, one of them is Google who has come up with a very unique way of acknowledging this big event.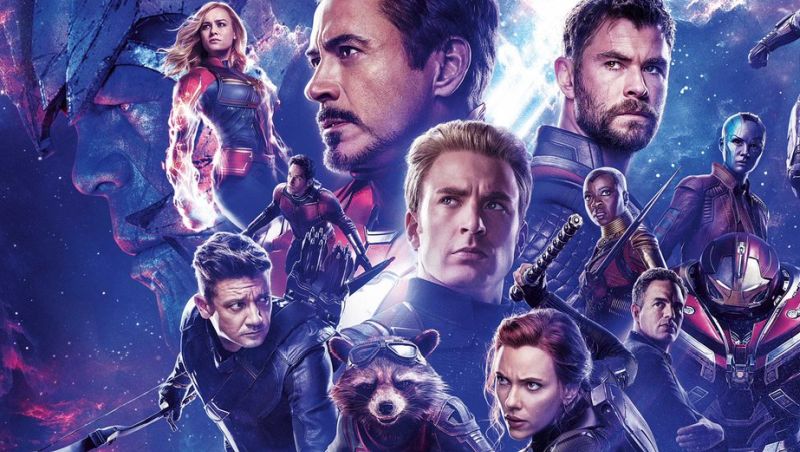 What has Google added? 
Let's just show you to do it so that you experience it first hand. Just go to Google and then search "Thanos". When you press enter, you will be shown a page where there a little Infinity gauntlet on the right hand side.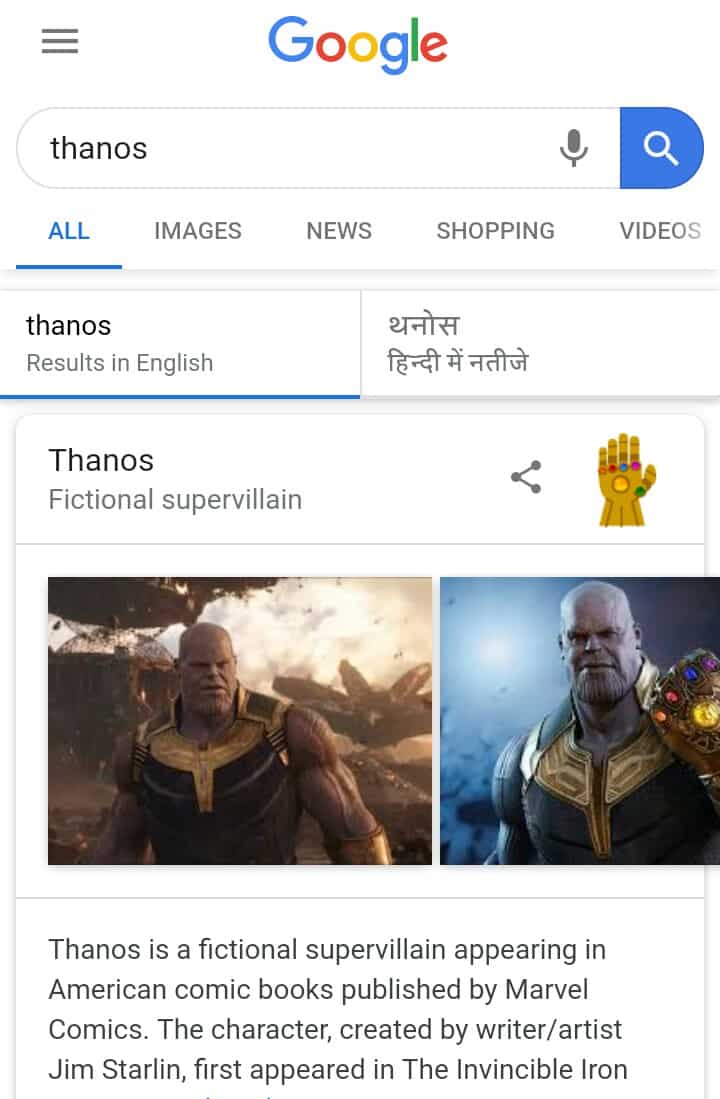 Also Read: Sony Confirms That PS5 Won't Release Before April 2020
Now click on it.
You will be able to see the snap happen. But that's not all, wait a second to see half the search results vanish. And if you notice closely you will see that the number of search results drops from around 97,200,000 to 48,600,000. Looks like even the internet isn't spared from Thanos's snap.
Also, don't worry about the lost results, just click on the gauntlet again to see them reappear. Now you can look up Thanos's  history.
The best part about this is clearly the fact that you don't have to see Avengers: Endgame to get the joke. Seeing Avengers: Infinity War is enough.
Avengers: Endgame Box Office
It doesn't really come across as a surprise that the biggest companies of the world are promoting the Marvel movie. The movie can become one of the most successful one in movie history.
Also Read: Iron Man Teaser for 'Avengers: Endgame' Event Shared By Fortnite
It has already broken records as well speak. It has made $169 million overseas on the first say of its release. China alone had added $107.2 million to it.
The Hollywood Reporter states that:
"Endgame touched down in its first 25 markets setting all time industry single day records in many areas. All markets saw openings above that of Avengers: Infinity War opening on the same day. Among major markets, South Korea followed China with $8.4 million, followed by Australia ($7 million), France ($6 million), Italy ($5.8 million) and Germany ($5.6 million)"
Avengers: Endgame is currently in theatres. Other MCU movies like Captain Marvel is playing in select theatres.
Here is the movie's official trailer:
(Source: comicbook.com and Forbes.com)