Paul Dano was jaw-dropping in the Batman. Not many expected him to pull off such a phenomenal job. Paul Dano has managed to portray some phenomenal characters for the last 20 years. But his role as the Riddler just showed fans that he could get versatile if it is needed from him.
He has been dependable on the big screen. Paul Dano is a very cool person and his voice is his great gift since he can manage to comfort the audience and even shock us. Paul has been very versatile with his roles and has been a part of comedies, dramas and even been in part of the roles no one else would have thought of taking up. Here are some of his best works!
1. There Will Be Blood – 2007
Maybe playing one character wasn't enough for Paul Dano so he ended up playing twins Paul and Eli Sunday in the movie. His performance as Eli certainly outshined the other role. The plot revolved around Daniel Plainview who is an oil prospector and goes on a pursuit to become the most powerful oil tycoon. He does his best to manipulate and uses his adopted son for the same. Paul Dano was even nominated for a BAFTA award for his supporting role.
2. Love and Mercy – 2014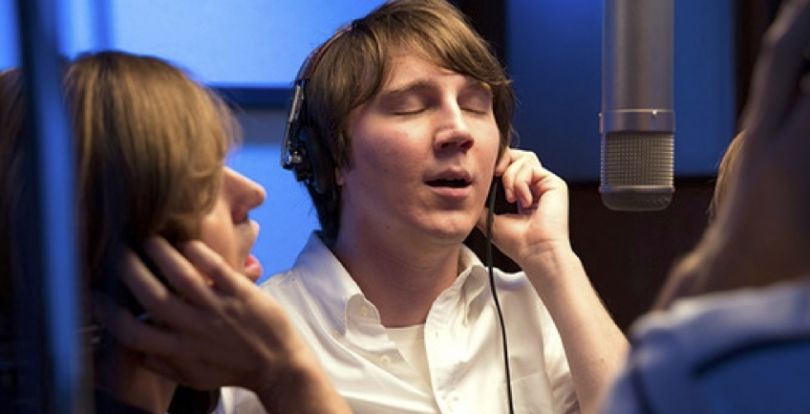 His role in Love and Mercy actually earned Paul Dano his first-ever Golden Globe nomination. He plays the younger version of Brian Wilson and we see his character suffering from mental downfall as he even achieves success of The Beach Boys.
The film is set in the mid-1960s where Brian Wilson, the main face of The Beach Boys sets about creating "Pet Sounds" which goes on to become his masterpiece. And after 2o years, his girlfriend helps him recover from a mental illness. Paul Dano rocked all his dialogues in the film and his role in the film is going to be remembered for a long time.
3. Little Miss Sunshine – 2006
Paul Dano doesn't always need dialogues to give a stunning performance. And he totally proved it in the movie. He doesn't talk much in the film but he surely caught everyone's attention. Paul portrays a rebellious teen. He finally does talk but it is when he comes to know that his dream can never be fulfilled. He had taken a vow of silence to become a pilot.
The movie revolves around a family who decided to travel across the country when their daughter wanted to participate in a beauty pageant. But the entire journey just opens all new doors for them and they learn about many things.
4. Ruby Sparks – 2012
This movie is lesser-known compared to his other movies. He played the male lead in the film and on top of that, he co-starred in the movie with Zoe Kazan, who is his real-life partner. This romance genre film was quite different and everyone must watch it at least once.
The film revolves around Calvin who had gained a lot of fame at the age of 18 when he wrote a novel. After almost a decade, Calvin still suffers from writer's block and is living in the LA hills. In order to overcome his writer's block, he begins to dream about his ideal woman Ruby. While imaging her, he begins to write her on paper. But then she comes alive and he has to write all that's happening in his relationship.
5. Prisoners – 2013
Paul Dano shares the screen with some big names in this film. The film has a stellar cast of Jake Gyllenhaal, Terrence Howard, and Hugh Jackman. In the film, Paul Dano plays the main suspect aka Alex who is a young man and is entangled in the case of two missing girls. In this film as well he doesn't have many dialogues but he is spot on with his expressions.
The plot of the film goes like this; Keller decides to find his daughter and her friend all by himself since the police are taking forever to find them. But he soon understands that he has ended up being in danger.
Paul Dano has done some stellar performances and with his role in Batman, he has just taken his skills to next level. We can't wait to watch his future projects!