The Elseworlds tale Dark Knights of Steel presents a medieval vision of the DC Universe and that's ruled by Jor-El, Lara, and their Kryptonian children, as the various DC heroes have been reimagined to serve as Arthurian figures in this alternate universe.
But the Kryptonian regents are not without their enemies, with Green Arrow and a Green Lantern looking to overthrow their rule by assassinating the king. As the two warriors put their plans into motion, this raises the question if Green Lantern can kill a Kryptonian.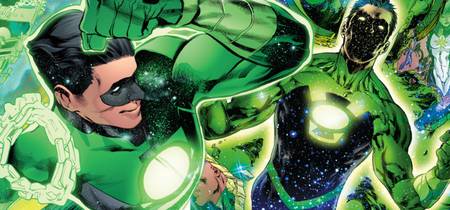 Green Lantern and Superman have fought each other on more than one occasion, be it due to heroes going out of control or a misunderstanding. Their one on ones has proved that the Man of Steel is not completely invulnerable to Green Lantern's tactics and attacks.
The ending of Dark Knights of Steel #1 is an example of this when Green Lantern crafts a Kryptonite-tipped arrow which Green Arrow then shoots into Jor-El's eye, killing him.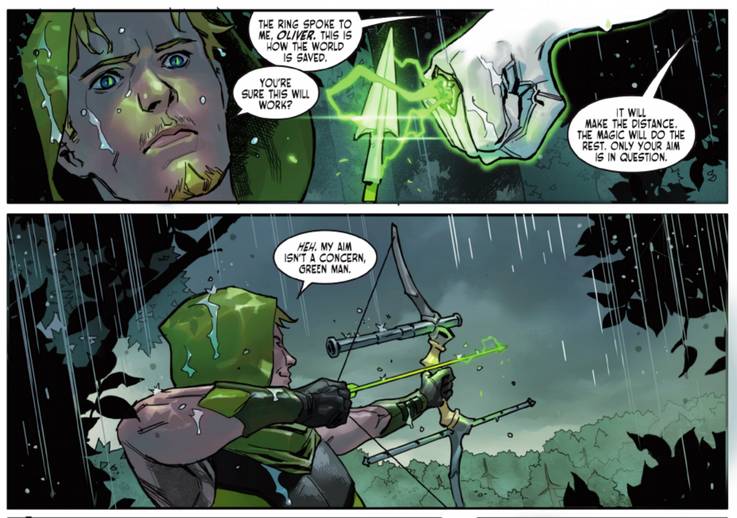 During the 2003 miniseries Green Lanter: Rebirth, John Stewart was temporarily corrupted by the fear entity Parallax and faced off against the entire Justice League. When Superman tried to talk him down, John responded by poking the Man of Steel in both eyes with energy constructs, visibly hurting Superman and leaving him immobilized for much of the remaining fight as he recovered. So this does hint at a suggestion that, if a Green Lantern could push the attack further they could kill Superman in this way.
Green Lanterns have shown the ability to use their Power Ring to create synthetic Kryptonite which is not quite effective but has still shown the ability to drain and eventually kill any Kryptonians in the vicinity.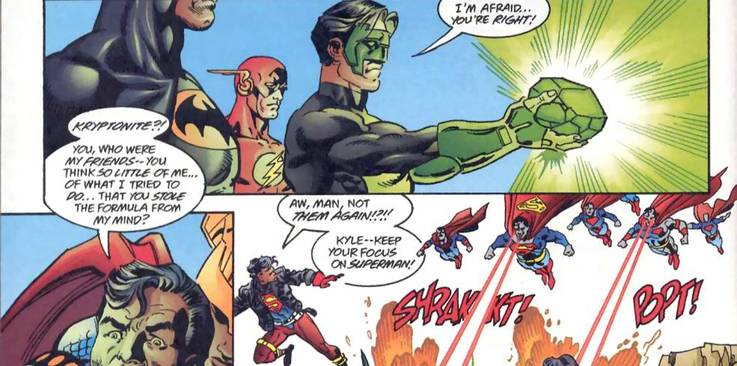 Superman is one of the most powerful superheroes in the DCU but Green Lanterns have proven themselves capable of stopping him if they are given the opportunity to either target Man of Steel's eyes or the time and concentrate to fashion synthetic Kryptonite with their Power Rings. Dark Knights of Steel is sure to have Green Lantern square off against more vengeful Kryptonians as the story continues with different strategies for a Green Lantern to stop a Superman!