Fans have been eagerly waiting for the Avengers: Endgame after the Infinity War Cliffhanger. The final battle of Avengers: Endgame was everything MCU fans wanted. Just after an hour of passing away of the victims, The Blip returns and they assemble at the Avengers Headquarter. Later on the Asgardian army, Wakandan army, and a massive representation of the space-bound Ravagers accompanies the Avengers. Even Captain Marvel joins the team to help them take down Thanos. Howeverthe mystery remains on how did Doctor Strange reach out to the ravagers in the galaxy?
The Easter Egg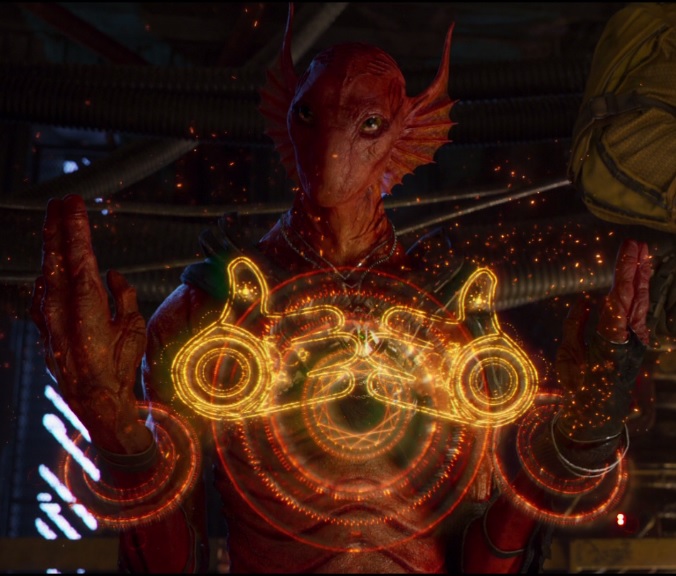 One of the Guardians of the Galaxy fan provides a suitable explanation on this theory. One Master of the Mystic Arts appears in outer space. Well, it is none other than red, worm-like Krugarr. Some people may not have much idea on Krugarr's identity due to his rare appearance onscreen. But in one of the many post-credits scenes in Guardians of the Galaxy Vol. 2, Krugarr is seen with many of the original Guardians like Starhawk, Martinex, Charlie-27, Aleta Ogord, and Mainframe.
Krugarr: The Master of the Mystic Arts
If Krugarr's orange rune-like shields weren't a clear indication in the aforementioned post-credits scene, Krugarr is almost most-certainly a practitioner of magic in the MCU. In the Marvel comics mythos, Krugarr is actually crowned as the Sorcerer Supreme in the 31st Century before he meets up with the Guardians. Everything's all lined up for a Krugarr series on Disney+, right?!
Disney+ Series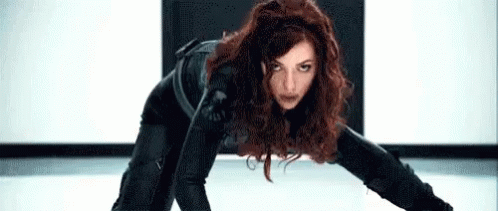 Black Widow is premieres on May 1, 2020 along with The Falcon and The Winter Soldier in Fall of 2020. The Eternals on November 6, 2020, Shang-Chi and the Legend of the Ten Rings on February 12, 2021, Loki in Spring 2021, WandaVision in Spring 2021, Doctor Strange in the Multiverse of Madness on May 7, 2021, What If…? In Summer 2021, Hawkeye in Fall 2021, Thor: Love and Thunder on November 5, 2021, and Black Panther 2 on May 6, 2022. Disney+'s She-Hulk, Moon Knight, and Ms. Marvel don't have release dates, nor does the cinematic reboot of Blade.
Check out the trailer for Black Widow below:
https://youtu.be/JxQDvmYP5Jg
Source: Comicbook