American actress and activist Jane Fonda credits Jennifer Lopez for reviving her career after the veteran actress was out of work for 15 years. The 84-year-old Oscar-winning actress revealed she was out of acting work from the age of 50 until she was 65. Monster-in-Law, a romantic comedy film released in 2005 starring Jennifer Lopez helped Jane Fonda's career to take off once again. During a recent interview, Jane Fonda talked about her career after 15 years of being off the screen from 1990 to 2005.
Read More, Celeb Activists Who Made Powerful Enemies
How did Monster-in-Law revive the career of Jane Fonda?
Also, check out 10 Embarrassing Roles The Actors Want Us To Forget About !
Before the 2005's rom-com movie, Jane Fonda did not appear in a film since 1990. Her last role before Monster-in-Law was opposite Robert De Niro where she played the title character in the romantic drama Stanley and Iris. While talking to Mirror UK, Jane Fonda revealed Monster-in-Law was the biggest stroke of luck for her. 
"The biggest stroke of luck was getting the role in Monster-in-Law at a point in my career when I had been out of the acting business for 15 years or more."
While talking about her role alongside Jennifer Lopez, Jane Fonda added, "It was the only smart career thing I ever did"
"It was with Jennifer Lopez, and it was a great comeback for me. I was almost 65 years old when I got this script out of the blue. It was the only smart career thing I ever did. I thought, 'People are going to come to the movie to see J.Lo, but they'll rediscover Fonda', and that's what happened."
Jane Fonda and Jennifer Lopez's comradery during the sets
Reportedly, during the shooting of Monster-in-Law, Jane Fonda, and Jennifer Lopez got along great as friends. JLo also went on to appreciate Jane Fonda's presence on the sets and said in an interview, "Working with Jane Fonda was one of the highlights of my career". While talking to Oprah she added, 
"She [Jane Fonda] is such a powerful presence and so in the moment. It is everything you dream of when you're coming up as an actress and you think about working with the greats."
Read More, Ruined: Actors Whose Career Got Destroyed Due To One Role
Jane Fonda's career after Monster-in-Law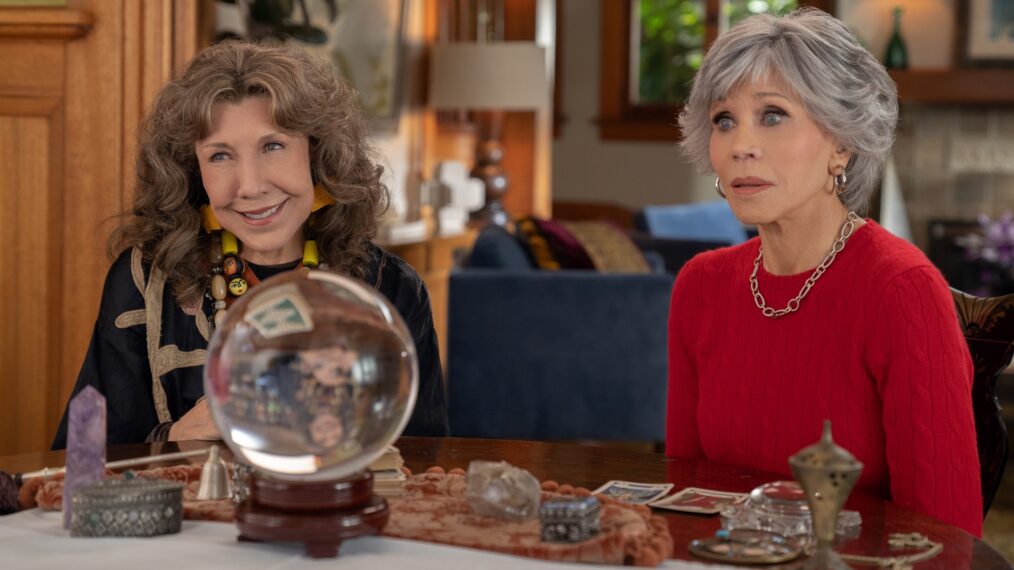 After the Monster-in-Law movie, Jane Fonda went on to appear in various TV series. Most notably she was seen in the comedy series, Grace and Frankie on Netflix. The series followed Jane Fonda and Lily Tomlin's characters, Grace Hanson and Frankie Bergstein. The plot revolved around two aging women forming an unlikely friendship after their husbands reveal they are in love with each other and plan to get married. 
Read More, 15 Movie Actors Who Had Major Success Once After Starring In TV Roles
Jennifer Lopez and Jane Fonda's Monster-in-Law is streaming on Netflix and Prime Video