The drama between Prince Harry and his family continues, as sources claim Kate Middleton, Prince William's wife, secretly met Prince Harry during her visit to the United States. Over the years, Prince Harry's bond with his family has deteriorated, especially after his marriage to Meghan Markle. The couple has called out the Royal Family in the past for their inhumane behavior and is expected to do the same in their upcoming docuseries as well as their memoirs. A Netflix documentary titled Harry & Meghan is set to be released this weekend. The teaser was recently dropped and it contained shots that seem to indicate that the Royal Family is portrayed as the villain in the documentary.
Kate Middleton reportedly met Prince Harry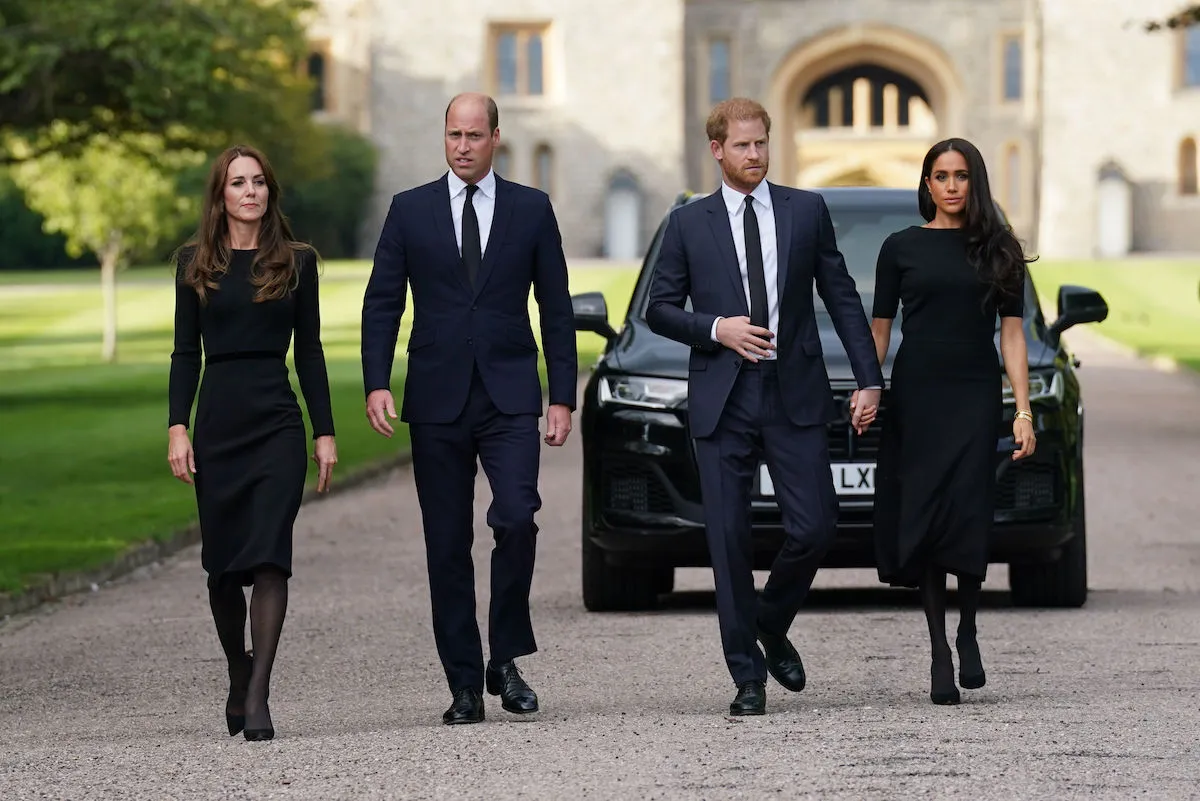 Despite the conflicts in their relationship, sources have claimed that the Princess of Wales Kate Middleton met Duke of Sussex Prince Harry during her recent trip to the US. She visited the country for Prince William's Earthshot Prize ceremony last week and reportedly met brother-in-law Prince Harry and his children Lilibet and Archie. Many social media users claim that this is an attempt to stop Prince Harry from revealing any sensitive information about the Royal Family through his future projects.
Also read: Prince Harry Slyly Humiliated King Charles and Prince William While Clearing His Name of Badmouthing His Country, Seemingly Stays on Track to Destroy Royal Family With Meghan Markle in Upcoming Netflix Documentary
Prince Harry wanted his kids to meet Kate Middleton
Sources claimed that Kate Middleton wanted to meet her brother-in-law despite her busy schedule as she did not want to "miss the opportunity to see Prince Harry and her niece and nephew." The source said,
"Regardless of what has happened in the past with Harry and Meghan, Kate desperately wanted to have a visit with their children. At the end of the day, Harry loves Kate, and feels his kids deserve to know her."
A picture of Kate Middleton from Commonwealth Day back in March 2020 appeared in the teaser. Meghan Markle can be seen crying in the teaser and people have even accused her of faking it.
Also read: "Meghan can be a 500% nightmare, She's just so American": Prince Harry's Close Friends Are Tired of Meghan Markle's Never Ending PR, Wants Harry to Reunite With His Brother
Is the couple doing this for attention?
The Duke and Duchess of Sussex have accused the Royal Family of treating them like an outcast in the past. It was revealed that Prince Harry was "deeply unhappy" because of his family's attitude after his marriage, so he decided to abandon his royal duties and move to California in January 2020.
Prince Harry's personal memoir is expected to come out soon and his friends are reportedly worried that he has gone "too far." Even Meghan Markle has hinted in her past interviews that she is also working on a memoir as she has compiled all her journals from the time when she lived in the UK.
Related: Royal Family Game of Thrones in Full Swing as Kate Middleton Reportedly Has Secret Meeting With Meghan Markle's Husband Prince Harry To Mend Strained Relationship
Source: GeoTV