A beautiful  childhood of many came to an end with Harry Potter's journey that ended after 7 remarkable books and 8 fantastic films.
Fans witnessed Harry, Ron and Hermione grow from innocent adults to killing Voldemort. The series ended with an epilogue for fans, giving them a closure on what happened with the characters. Fans on Reddit have been open about their problems with the endings.
1. They Gave Their Kids Real Bad Names!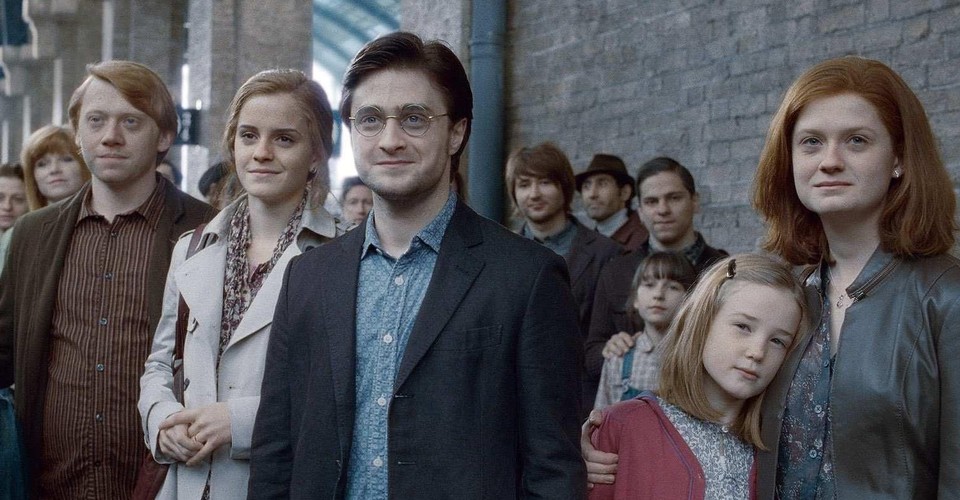 Harry and Ginny named their kids, Albus Severus, James Sirius and Lilly Luna and all are named after the prominent figures in Harry's life.
According to midnight_riddle, this makes no sense as it feels like they named their kids just as a fan would. It feels all quite fan fiction and not as realistic as the other characters. It is understandable that Harry wanted to honor those people due to whom he was alive, but it just doesn't make any sense.
2. Draco Malfoy Deserved To Be Redeemed !!!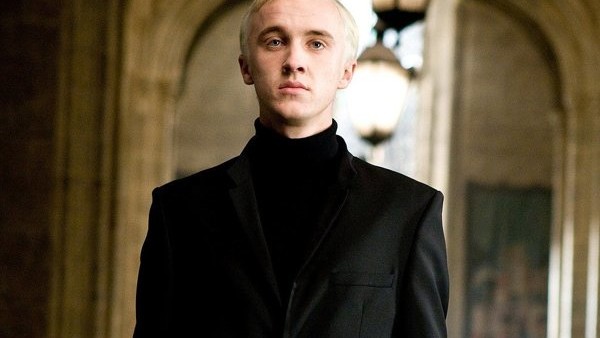 Draco Malfoy is the ultimate baddie from Harry Potter. He was a bully and then went on to become a Death Eater, which was probably because he was forced into being bad and wasn't at heart. He was also last seen on the platform 9 and 3/4. They do not speak to each other but Ron sure did ask his daughter to stay away from his son.
Redditor snowkat69  strongly believes that Malfoy was just based as a bad character since the very beginning of the series. Had he gone from villainous to becoming a hero, it could have worked wonders to the film and even gave the message to others that "people do change" but the story was way too focused on the golden trio.
3. Why Would Harry Potter Become An Auror?
The entire series was a cat-and-mouse chase where Harry Potter was trying not to get killed and then trying to kill Lord Voldemort. On this course, he faced lot of suffering, loss and much more from a quite tender age.
This is what led Redditor cloud_empress  to believe that him choosing to become an Auror makes no sense. Harry himself expressed that he was tired of fighting and want to spend time much peacefully, so him choosing to become a Dark Arts professor (full time) or a Quidditch player would have made much more sense.
4. The Epilogue Actually Ruined The Emotions of Deathly Hallows
Fans who have read the books, know how much was going on in the last book of the series. Of course it would have been impossible to cover everything in one film as a result, the filmmakers had to split the entire plot into two parts. It was a chaos to make sure they wrap everyone's story and even fulfill the prophecy and kill Lord Voldy.
The ending did gave a wonderful message; that no matter how much you suffer, things will eventually get better one day, However, according to  nudelete, they should have actually ended the story much before that. They think that when Harry meets his friends after killing Voldy would have been a perfect end, instead of forcing emotions in order to give a "satisfying" end to the series.
5. They Didn't Even Care To Explain Things Which Happened After The War!
A lot of people died in the war, many lost their parents, child(ren) or loved ones. It didn't even spare the golden trio who lost family members and friends whom they have loved over all these years and were also pressurised with "saving the world"
As per RainbowTotties, the ending just made fans believe that everything magically becomes fine after the war ends and that is just stupid. They didn't show an aftermath on how did the characters go on to deal with mental health issues of PTSD or even tried to rebuild the magical world. Of course, everyone struggled;George is one of those many examples. Maybe they could have speared a few minutes to shed some light on this, but they just went to skip 19 years (which also maybe explains they have gotten over with it)