Former American film producer and the co-founder of the media business Miramax and later The Weinstein Company, Harvey Weinstein was convicted as a sex offender after a string of #MeToo movement victims accused him of inappropriate acts. After two women accused the disgraced film producer of sexual assault, Harvey Weinstein was found guilty in February 2020 of a first-degree criminal sexual act and third-degree rape. He was then sentenced to prison for a period of 23 years. The convicted man had appealed to the court which was recently approved and is set to have another hearing in the future.
Harvey Weinstein's history of scandalous acts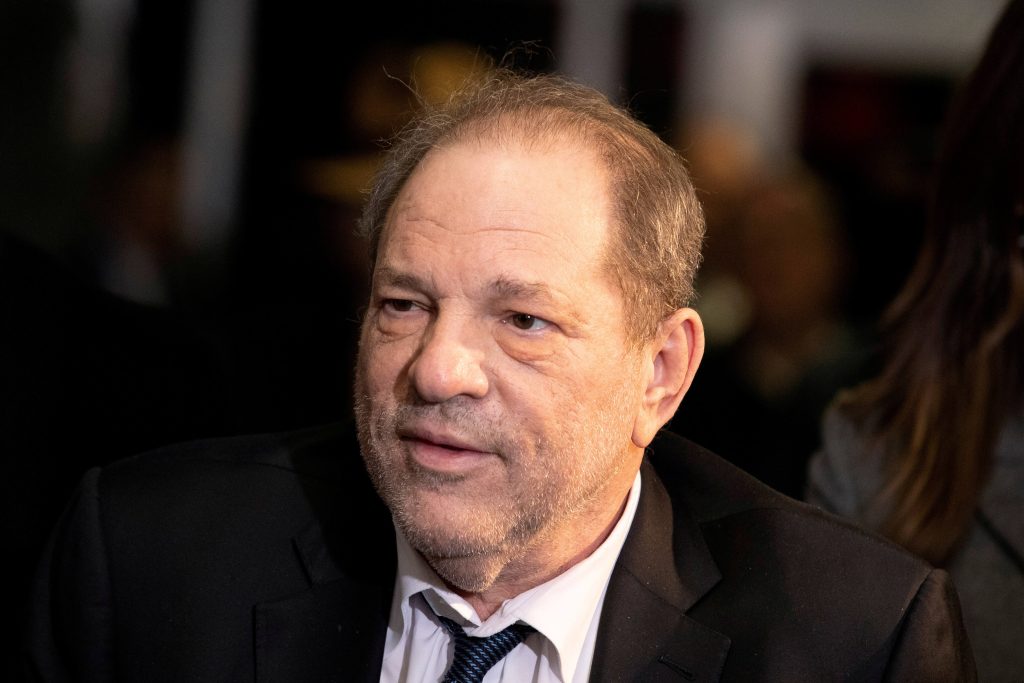 The #MeToo movement and a wave of sexual misconduct claims against powerful men began in October 2017. This was when the New York Times and New Yorker published the first reports of sexual assault charges against Harvey Weinstein who at the time was one of Hollywood's most powerful moguls. Miriam Haley and Jessica Mann claimed that the producer had physically assaulted them in 2013 at a New York hotel, making the accusations at the center of the New York lawsuit against Harvey Weinstein. The criminal sex act indictment stemmed from Haley's allegations that he forcedly engaged in oral sex with her in his New York City residence in 2006. During this time, a lot of other women also came forward and accused the producer of horrifying deeds. He was finally found guilty in February 2020 and received a 23-year prison sentence for his crimes which included rape and sexual abuse.
Also Read: 'This is the King of Hollywood': Kaja Sokola Says Harvey Weinstein Sexually Assaulted Her When She Was 16, Claims This is How He Made Careers of Gwyneth Paltrow, Penelope Cruz
Harvey Weinstein got another chance to defend himself
The highest court in the State of New York, the Court of Appeals has recently agreed to hear Harvey Weinstein's appeal of his 2020 rape conviction. According to Arthur L. Aidala, Harvey Weinstein's attorney, the producer got another chance to fight as there were several errors made during the hearing by the judge. "Harvey lives another day to fight." He had told Page Six in a recent interview. "This is not about whether he is innocent or guilty, it's about whether he had a fair trial or an unfair trial. It's about whether the judge followed the law." Arthur L. Aidala further elaborated. It was reported by sources that in the first few months of 2023 both the defendant and the charging party are expected to submit documentation with oral arguments. "We expect to have a decision in late spring or early summer of 2023," the attorney had mentioned, and believes Harvey Weinstein "may be a free man in 2023 or 2024".
Also Read: 'I'll Kill That Motherf-Ker': Late Goodfellas Star Paul Sorvino Made Harvey Weinstein Fear for His Life After Assaulting Daughter Mira Sorvino
Public's reaction to the recent news
As expected, the general public is not taking this very well and is outraged at such a decision to be taken. Users have started tweeting about it and have even trolled the disgraced producer. "Harvey Weinstein is granted an appeal in New York rape conviction WTF! This mofo pig is right where he belongs and he should stay there for life after the myriad lives he's ruined." wrote a user in a fit of rage on her Twitter account. With a convicted criminal getting another shot at reclaiming his freedom, it is getting really messy on the internet as people are protesting and a lot of backlashes are received.
Also Read: 'I thought he was deformed down there': Disgraced Producer Harvey Weinstein Smells Like Poop, Has Revolting Body Parts That Makes You Vomit Reveals New Book
Source: Marca