Recently Cher was flooded with criticisms by her fans due to her latest romantic relationship. The iconic musician is dating a music executive named Alexander Edwards. Criticism from the fans is largely due to the 40-year age gap between the couple. The announcement of their relationship came via Twitter after the couple was spotted hanging out together some days earlier. And Cher has since been defending herself and her new boyfriend. She replied with "Love Doesn't know Math" or "haters gonna hate" and other such expressions.
Cher Defends the Large Age-Gap Relationship Criticism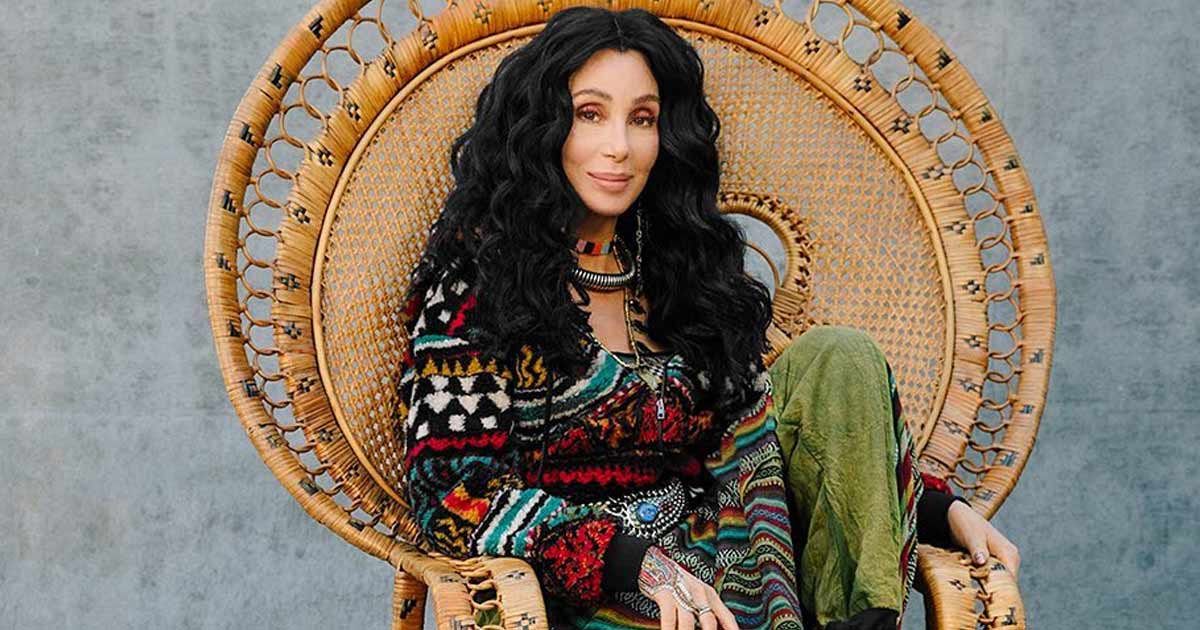 The Believe singer announced her new relationship via Twitter. She posted a picture of Alexander Edwards (her new young lover) and captioned it "Alexander" followed by red heart emoji. Right afterward, Cher received a rush of criticisms from fans regarding the large age gap between the two.
Alexander♥️ pic.twitter.com/o8tH1F0Th6

— Cher (@cher) November 6, 2022
For those who have no idea what the deal is all about, Cher is currently 76, while Edwards who is a music executive, is only 36 years old. That is exactly a 40-year age gap and therefore fans are left surprised. To those tweets that criticized her relationship, the artist has followed up with several responses. She replied back to one who pointed out the age-gap writing,
"I'm Not Defending us. Haters are Gonna Hate…Doesn' Matter That and Not Bothering Anyone." 
Also Read: 'He was an A-hole and he was mean to me': Kanye West's Ex Amber Rose Exposed Him After Ye Publicly Called Out Her New Boyfriend Wiz Khalifa For Choosing Amber
She also replied to some that said Edwards treated her like a queen and that he had been introduced to her family already. Another fan expressed concern indicating that Cher's new lover might have not-so-good "intentions". The Believe singer replied by writing,
"As we All Know …I WASNT BORN YESTERDAY,& What I Know For Sure…There Are No Guarantees. Anytime you make a Choice You Take a Chance. I've Always Taken Chances… It's WHO I Am."
LOVE DOESNT KNOW MATH, IT SEES ♥️♥️.
RINPOCHE TOLD ME "SOME PPL MEET,
OTHERS "RECOGNIZE"

— Cher (@cher) November 4, 2022
The artist also addressed the age-gap writing that  "LOVE DOESNT KNOW MATH, IT SEES." Before ever announcing her relationship with Alexander Edwards, the 76-year-old hinted at it with a cryptic tweet that read, "One part of my life is SO AMAZING." Clearly, Cher does not have any issue with Edwards being that much younger than her.
Also Read: 'Had to take 30 showers before I got with Kim': Kanye West Humiliated Ex Amber Rose, Said $12M Model Wouldn't 'Play Ball' – Just Months After Publicly Claiming He Loved Her
Cher and Alexander Edwards' Previous Relationship
The iconic musician has a long list of lovers. She has been married two times, once to Sonny Bono from 1964-75, and the other between 1975-79 to the late singer Gregg Allman. However the I Got You Babe singer has since been linked to various other celebrities romantically. The long list includes Tom Cruise, Warren Beatty, David Geffen, and Gene Simmons.
As for music executive Alexander Edwards, his previous relationship was with Amber Rose. Rose dated rapper Kanye West before Edwards. They also share a son named Slash Electric Alexander Edwards.
Their relationship came to an end after Edwards was accused of cheating with multiple women by Rose. Later, the music executive confirmed the accusations in an Instagram live.
Also Read: Who is Alexander 'AE' Edwards – 76 Year Old Cher's Alleged New Boy Toy is 40 Years Younger Than Her
Source: Insider.com