Marvel fans are happy that the Disney+ series Hawkeye was as good as they hoped it to be. The show continued Clint Barton's adventures and highlighted his time without the Avengers. He is seen leading a happy life with his family with Christmas around the corner. But during this time only, he comes across Kate Bishop who steals Ronin's outfit during a Black Market Auction and breaks the news. Considering the seriousness of the situation, he decides to save Kate Bishop's life as he knows the risks the suit of Ronin comes with. In this adventure, Kate Bishop wears a lot of outfits in Hawkeye and we'll talk about some of the best ones.
1. First Superhero Costume
Kate Bishop is a character who is much more grounded than the rest of Avengers so it was obvious that she won't get her superhero costume right away. Considering Clint Barton, fans were constantly disappointed by his costume choice because it did not match with his comic outfit AT ALL. But in the series, Bishop's costume was loved by the fans and later Clint was seen sporting a somewhat similar outfit which really pleased the fans.
2. Street Fashion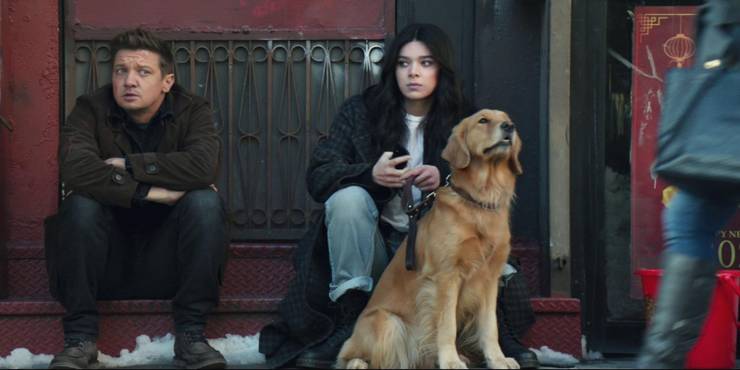 Kate Bishop's street fashion brought Marvel back to the streets of New York and represented reality. As Stan Lee always said, Marvel represents the world as we see. Hawkeye did the same thing and fans loved that the action went directly to the streets. This was even represented in Kate Bishop and Clint Barton's outfit.
3. Ugly Christmas Sweater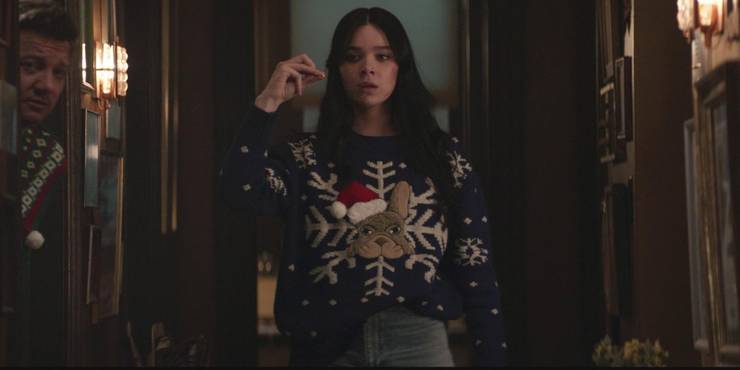 In an emotional moment where Kate and Clint bond for the first time, Kate decides to make things a little lighter for Clint by bringing some holiday spirit to him. She wears an ugly Christmas sweater in Clint's support as he was supposed to have an Ugly Christmas Sweater party with his son. However, because of Bishop's action and the controversy she was caught up in, Clint had to stay away from his family.
4. Aunt's Silks and Furs
This is not what Kate Bishop wears. But she doesn't hesitate to adjust as she wore whatever she found in her aunt's closet after she broke in. For the brief moment that she was there with Clint, all she could find was her aunt's elegant silk and furs which is very unlikely for Kate to wear. Still, she rocked the outfit with enough grace.
5. Black & Grey Plaid Coat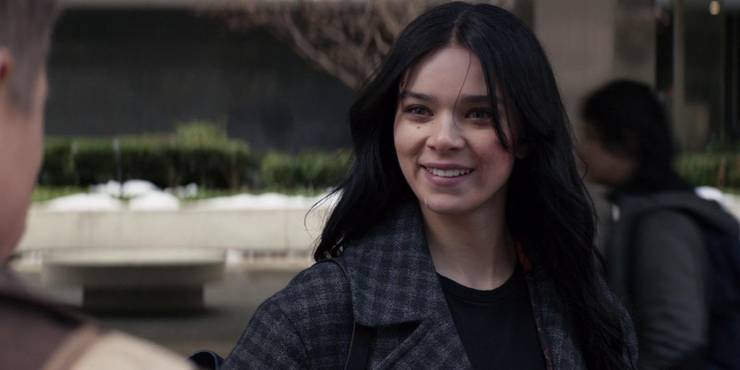 The black and grey plaid coat helped Kate to blend in with the New Yorkers and even cut the blistering cold. By this time, she had made some really questionable decisions and as it was revealed, she was in direct connection with a Black Widow assassin and the king of crime, Kingpin. This outfit helped her stay low for a while. Which outfit do you think Kate Bishop rocked the best? Let us know in the comments below!