Earlier this year, a woman from Hawaii moved to Ezra Miller's farm in Vermont with her three children to escape her abusive partner. Ezra Miller met the woman in Hawaii in April 2022 and offered to help her. The woman claimed that Ezra Miller had helped her escape from a "violent and abusive ex," and "helped her in finding a safe environment for her three very young children." However, Vermont State Police has recently stated that the 25-year-old woman and her kids, aged 5, 4, and 1, are now missing. The authorities believe that Ezra Miller is hiding their location.
Ezra Miller told the authorities that they don't live there anymore
As per documents acquired by Rolling Stone, authorities have at least attempted twice over the weekend to enter Miller's property as an emergency care order for the mother was requested by the State Attorney's office. The order demanded the youngsters' removal from the property and her care. However, Ezra Miller allegedly told them that the family hadn't lived there in months. The Vermont State Police believes that the Fantastic Beasts star knows where they are but is not revealing their location.
A local source revealed that several officers were at Ezra Miller's house on Tuesday night for almost an hour, though the reason is still unclear.
Also read:  'He's being followed by the KKK': Ezra Miller Goes Full Paranoid As The Flash Star Believed They're Being Hunted Down, Close Sources Report WB Hasn't Provided Any Support
The farm was filled with guns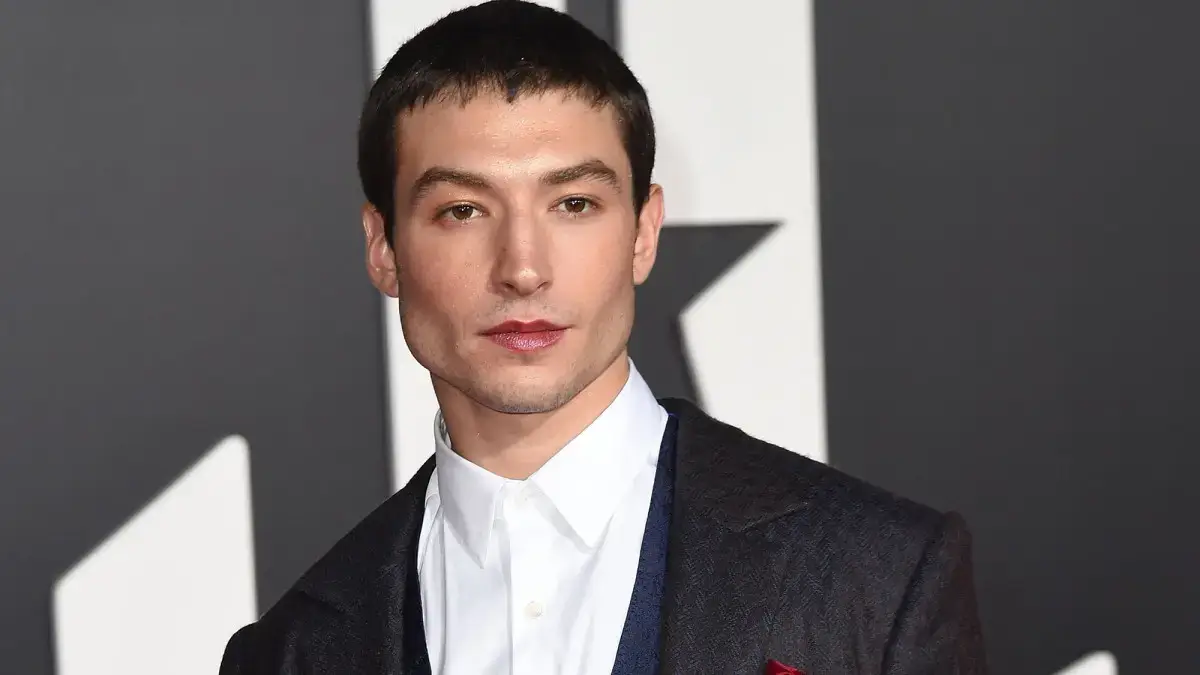 The farm on which Ezra Miller was housing the lady and her children was filled with guns and bullets. Two sources, who requested anonymity, expressed their concerns for the children as the environment was not safe for them. One source also revealed that there was frequent and heavy marijuana use in front of the children.
As per sources, the woman met The Perks of Being a Wallflower star in May in Hawaii and decided to leave her husband and move to Ezra Miller's property in Vermont. She used to post regularly on her social media until mid-July when her account went dark and appeared to be inactive.
Also read: 'He Has Lost Touch With Reality': Ezra Miller Returns With Latest Controversy, Running a Cult in Iceland With Full Body Armor
Fans are worried as the mother and her children are nowhere to be found
People on social media expressed concerns over the whereabouts of the mother and her three children. A lot of people blamed Ezra Miller for it.
This Ezra Miller is increasingly alarming "Ezra Miller reportedly claimed the family left the property two months ago, but authorities believe actor could be helping the mom "evade" an emergency order that's trying to remove the children from her custody"https://t.co/luGXao1sAz

— Yalda Boath (@Yalda_Boath) August 11, 2022
Ezra Miller *pulls out piece of paper from hat* kidnaps mom and three children and… *throws dart at random dartboard blindfolded* hoards them in. Vermont vermin farm

— Tony Baklava (@blackvelvetpapi) August 10, 2022
Miller — who goes by they/them pronouns — has also been accused of "grooming" a teenager and had a restraining order taken out against them by a woman and her 12-year-old child.

Mom, children allegedly staying with Ezra Miller are missing: policehttps://t.co/Jeeo2VibUO

— duane poole @ Duanepoole (@duanepoole) August 11, 2022
Say What Now? Mom & Children Allegedly Staying with Ezra Miller Are Now Missing https://t.co/CYUZq3mQ8K

— B. Scott (@lovebscott) August 11, 2022
No convictions still huh 🤣🤣🤣🤣 yah some🤡's

— It's That Movie Channel🍿 (@itsthatmovie) August 11, 2022
Also read: 'We Think They Are Great': While The Flash Star Ezra Miller Roams the Streets With Guns and Full Body Armor, WB CEO David Zaslav Thinks The Movie Will Still Be a Hit
Ezra Miller is the primary suspect in a burglary case
This year so far has been very rough for Ezra Miller. They were recently accused of breaking into a house in Stamford on May 1st and stealing alcohol. They were also arrested twice in Hawaii earlier this year for harassment and disorderly conduct. That's not it, they were also accused of grooming Native American activist Tokata Iron Eyes who met them when Iron Eyes was just 12. Only a few weeks after this, a Greenfield District Court granted an unnamed Western Massachusetts mother a temporary order of protection on behalf of her 12-year-old child against the Flash star after they misbehaved with the child.
As of now, Ezra Miller is all set to star as Flash in DC's upcoming film The Flash, which is expected to release on 23rd June 2023.
Source: PageSix
You may also like: Warner Brothers Shows its Hypocrisy, Lets Ezra Miller Film Scenes for The Flash While They Kicked Johnny Depp Out at the First Sign of Trouble