Scott Disick, the ex of Kourtney Kardashian has started to make recent headlines in the media after news broke out that he has been rekindling an old flame of his after being "ex-communicated" by the Kardashians-Jenners. The Kardashian curse that is famously known for making their exes quite irrelevant in the media after they are done with them seems to have targeted Scott Disick as well. Kourtney Kardashian's ex-husband, who appears to have caught the curse has recently come under the Kardashians' negligence.
The Kardashians are very adept at removing individuals from their lives as soon as they are finished with them, so it should come as no surprise that Scott Disick may be getting the same treatment. However, things may actually turn out to be better for the founder of Talentless as his old connections may prove to be a much healthier alternative than the insatiable drama hunger his old connections have.
Kourtney Kardashian and Scott Disick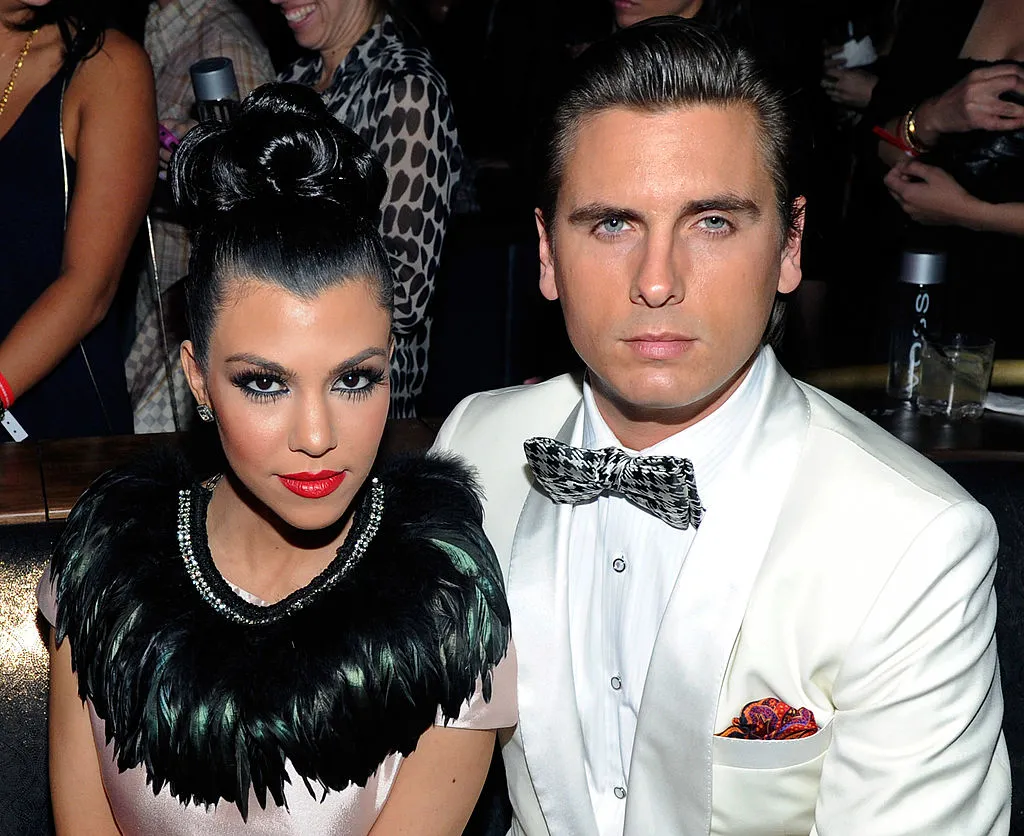 Kourtney Kardashian, 41, and Scott Disick, 37, dated for nine years. He continued to play a significant role in the Kardashian-Jenner household even after the two got divorced. They have three children that they now co-parent even through their separation: Reign, 7, Mason, 12, and Penelope, 9.
"Ever since Kourtney [Kardashian] got married, he doesn't spend as much time with that whole group," a source close to Scott Disick revealed an insider view of the drama between the two. "He's been kind of excommunicated because the priority is Travis [Barker]."
A source close to the founder of Talentless tells Page Six exclusively that he has been somewhat "excommunicated" by the family as they continue to focus on the Blink-182 drummer, Travis Barker, as he is now a new addition to the Kardashian family after getting with Kourtney Kardashian in 2021 and having their wedding this year in May.
Also Read: After Kylie Jenner's Private Jet Controversy, Kim Kardashian's California Home Wastes 232,000 Gallons of Water as Fans Brand All Kardashians 'Climate Criminals'
Scott Disick and Kimberly Stewart
In 2007, Scott Disick and Kimberly Stewart began their friendship. After following his final breakup with the Kardashian sibling in 2015, their relationship had room to grow. Kimberly Stewart and Scott Disick were frequently pictured together, and according to rumors, they even got together in the past. They consistently refuted all allegations about their romance at the time, despite the speculations that surrounded their alleged affair.
"He hooked up with her years ago," one source reveals. "There are a lot of interesting surrounding stories surrounding it."
Kimberly Stewart and the ex of Kourtney Kardashian clearly had a thing according to the source. After being reportedly cut out from his connections with the Kardashians-Jenners, it seems that backtracking would be the logical step for the Talentless founder.
Also Read: 'He's Been Excommunicated Because Priority Is Travis': Kourtney Proves She's Just As Wicked As Kim Kardashian, Ostracizes Scott Disick After Marrying Travis Barker Like Kim Kicked Out Kanye
Rekindling old flames after being "excommunicated"
They were reportedly dining together twice last week and were photographed holding hands at the upscale restaurant Giorgio Baldi, which indicates that things are starting to heat up between them. Scott Disick has always dated ladies who were younger than him, which is an intriguing fact to note, however, the reconnection with Kimberly Stewart seemed like something that everyone expected to happen. Even though the Kardashian family is co-starring in a Hulu series with the media personality, their connection ends there itself.
"It's not really surprising that she'd take him back," one insider shared. "He had to go back to his roots because he doesn't have the stability [he used to with the Kardashians], so this was an easy way in."
"He had to regroup who his relationships are." Said the insider. Needless to mention that the drama Scott Disick will have to face for his now current relationship would be met with a lot less drama and spice which may turn out to be a form of detoxifying himself from what his previous connections were.
Also Read: "Don't steal away kids' innocence": Kourtney Kardashian Faces Severe Backlash For Sharing 10 Year Old Daughter's Make-Up Routine, Fans Say The Kardashians Are Now Targeting Kids After Exploiting Women
Source: Page Six