The royal family member Charles III has become the new monarch of the United Kingdom after the death of his mother, Queen Elizabeth II. Upon entering Buckingham Palace for the first time as monarch, he had trouble figuring out the way to go in through. He is the longest-serving heir to the throne in British history and has now become the new reigning monarch.
Also Read: Meghan Markle Pays Heartfelt Tribute To Queen Elizabeth II After Being Unable To Join Her Majesty During Her Final Hours
King Charles III Gets Confused With The Buckingham Palace
Also Read: As The Royal Family Deals With Devastating Racism Accusations From Meghan Markle, 96-Year-Old Queen Elizabeth II Now Under Extensive Medical Care as World Prepares For The Inevitable
The 73-year-old king arrived at Buckingham Palace for the first time as reigning monarch in the UK, he greeted and shook his hands with the mourners on Friday. He was spotted together with Queen consort Camilla Parker Bowles, with the couple entering the entrance. As the pair crossed one entrance, he turned to another and felt quite puzzled regarding their path.
Also Read: Jeff Bezos Goes to War On Twitter For Insensitive Comments Made on Queen Elizabeth's Demise at 96, Says This Won't Make the World a Better Place
A BBC reporter as per PageSix shared during the live stream, "He doesn't seem to know quite which entrance to go in through," adding, "He'll get used to that. Wrong door." The couple entered the gate looking at the flowers and notes and entered their new home. Though the pair came in a motorcade, many pointed out that it was quite a "rare move" for members of the royal family to enter their palace by foot.
Queen Elizabeth II Passed Away at The Age of 92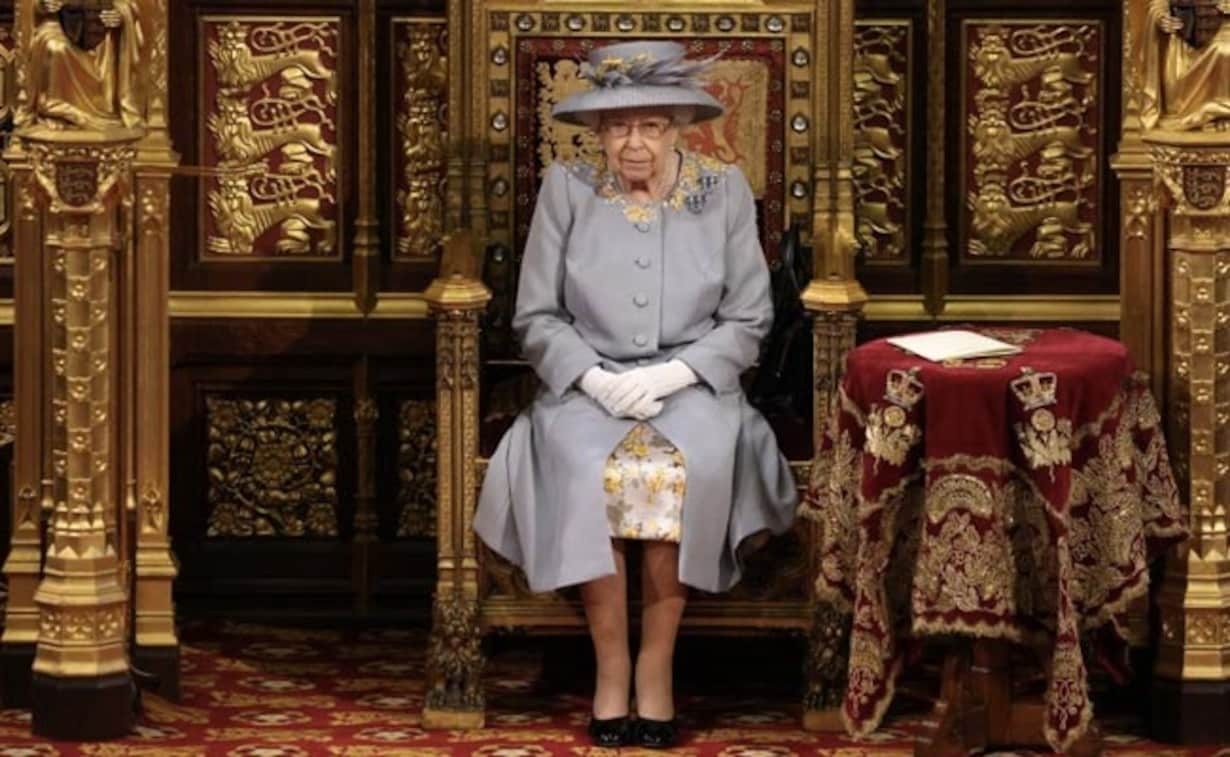 You May Also Like: Netflix Reportedly Considering to Temporarily Halt Production of The Crown After Queen Elizabeth II Passed Away at 96, Fans Say Her Death Won't Change the Past
On Thursday, Buckingham Palace confirmed the death of Queen Elizabeth II in a statement. The late 96 years old lady was the longest-reigning monarch of Britain, who died peacefully at Balmoral Castle, her estate in the Scottish Highlands. She is the longest of any British monarch who served for around 70 decades and is recorded as the longest of any female head of state in history.
On Friday, the palace released information about the upcoming plans, with the new monarch declaring a Royal mourning period to be observed for seven days after the funeral of his mother. As per the reports, Charles will be officially announced as King at the Accession Council at 10:00 on Saturday in a ceremony that will be telecasted for the first time.
Source: PageSix