English Actor Aaron Taylor-Johnson recently revealed about actor Brad Pitt, who maintains a specific list from which decides his future collaborations with celebrities. Both the actors have starred together in the newly released action comedy film Bullet Train which is helmed by David Leitch. Apart from the actors, the film is starring Joey King, Brian Tyree Henry, Andrew Koji, Hiroyuki Sanada, Michael Shannon, Benito A Martínez Ocasio, and Sandra Bullock.
Also Read: Aaron Taylor-Johnson Hints His Kraven the Hunter's Potential Show Down With Spider-Man, Fans Say Tom Hardy Said The Same To Promote Venom
The 32-year-old actor is best known for portraying his role as the title character in 2010's Kick-Ass and its 2013 sequel, and the Marvel Cinematic Universe character Pietro Maximoff in 2015's  Avengers: Age of Ultron. While promoting his new movie Bullet Train at Locarno Film Festival in Switzerland, he talked about his co-star Brad Pitt and gave an insight into his portrayal in the film.
Aaron Taylor-Johnson Opens Up About Brad Pitt's List, Referring Him As a 'New Chapter' in His Life
Also Read: Fifty Shades of Grey Director To Direct Amy Winehouse Biopic, Fans Bring Up She Groomed Aaron Taylor-Johnson
Aaron Taylor-Johnson recently gave an interview to Variety and talked about Brad Pitt who according to the actor is a 'new chapter in his life. He shared that Pitt "just wants to bring light and joy into the world and be around people who are there to have a good time." He opened up about Pitt's list which he made while working with various actors and taking 'notes' of which are good deciding that he would not be working with people who are on the 's**t' list.
"You work with many actors and after a while, you start making notes: 'I am definitely not working with this person ever again.' Brad has this list too: the 'good' list and the 's–t' list."
Also Read: Fans Are Convinced Kraven Will Be 'Softened' After Aaron Taylor-Johnson's 'Animal Lover' Comment
Previously the actor told the outlet about an on-set incident that landed him in the hospital.
"We were in a fight sequence and I get drop-kicked across the room. And the one sharp bit of the corner where there wasn't any padding took a chunk out of my hand. And I literally went wham, passed out. And then I came back and was like 'Should we go again?' And they were like 'No, no, no. You gotta go get stitches at the hospital.' So then I spent the night in the hospital."
A Brief Note On Aaron Taylor-Johnson's Bullet Train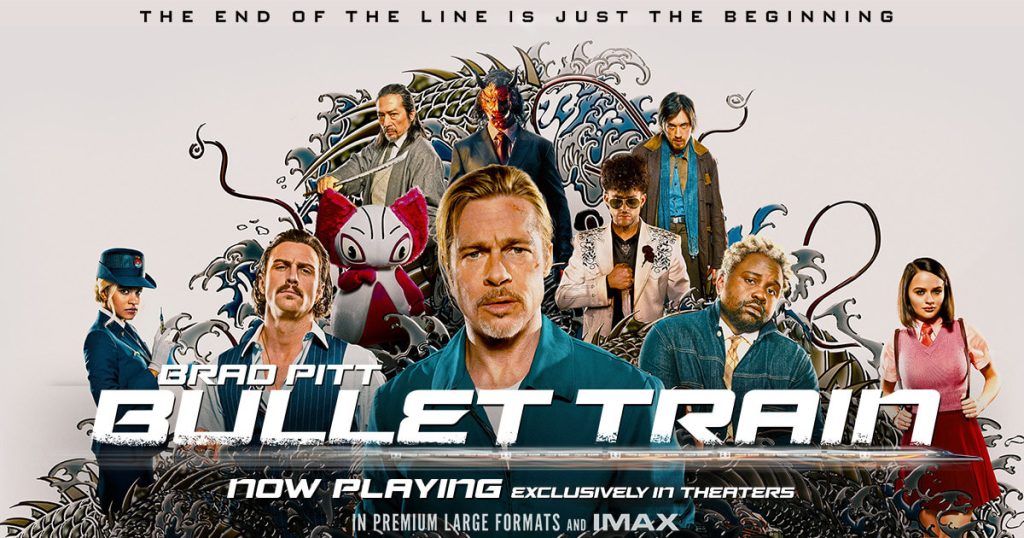 You May Also Like: Aaron Taylor-Johnson Says His Conservationist Comment Was Taken Out Of Context, Confirms Kraven Will Be a Badass Hunter
According to the synopsis by Rotten Tomatoes,
"In Bullet Train, Brad Pitt stars as Ladybug, an unlucky assassin determined to do his job peacefully after one too many gigs gone off the rails. Fate, however, may have other plans, as Ladybug's latest mission puts him on a collision course with lethal adversaries from around the globe — all with connected, yet conflicting, objectives — on the world's fastest train. From the director of Deadpool 2, David Leitch, the end of the line is only the beginning in a wild, non-stop thrill ride through modern-day Japan."
The Bullet Train is now in theatres.
Source: Variety