Kelly Ripa is one of the most adored media personalities in the Hollywood industry due to her work in Live! After working for over two decades, she has established herself as one of the influential personalities in the media industry. She is more like an open book who has given many details about her personal and professional life whether it be on TV or in her memoir.
Also Read: Howard Stern Accused Kelly Ripa of Destroying "Live" Co-Host Regis Philbin's Spirit By Kicking Him Out of His Own Show Before His Tragic Death
Now that she has climbed to the top, she wants her kids to experience the challenges and hurdles that would give them experience and motivation to move forward. This is why she wanted her oldest kid to experience the same in the real world.
Kelly Ripa's Oldest Son Michael Joseph Consuelos Lived on His Own!
Also Read: Regis Philbin Was Terrified of "Live" Co-Star Kelly Ripa after He Chose Kathie Lee Gifford Over Her
Back in 2019, 52-year-old actress, Kelly Ripa made an appearance on Jimmy Kimmel Live! and opened up about the lifestyle her oldest kid, Michael Consuelos experienced after moving out from their Upper East Side townhouse.
As per the author, the oldest of three had then- recently moved to live in Bushwick, Brooklyn. The Hope & Faith star revealed that her son was not much of a fan of paying his rent on his own.
"He hates paying his own rent, and he is chronically poor. I don't think he ever really experienced extreme poverty like now."
However, given his living conditions, she claimed that he surely would be enjoying the freedom one often long for as an individual.
Kelly Ripa Wants Her Son to Understand The Privilege They're Getting from Their Parent's Fortune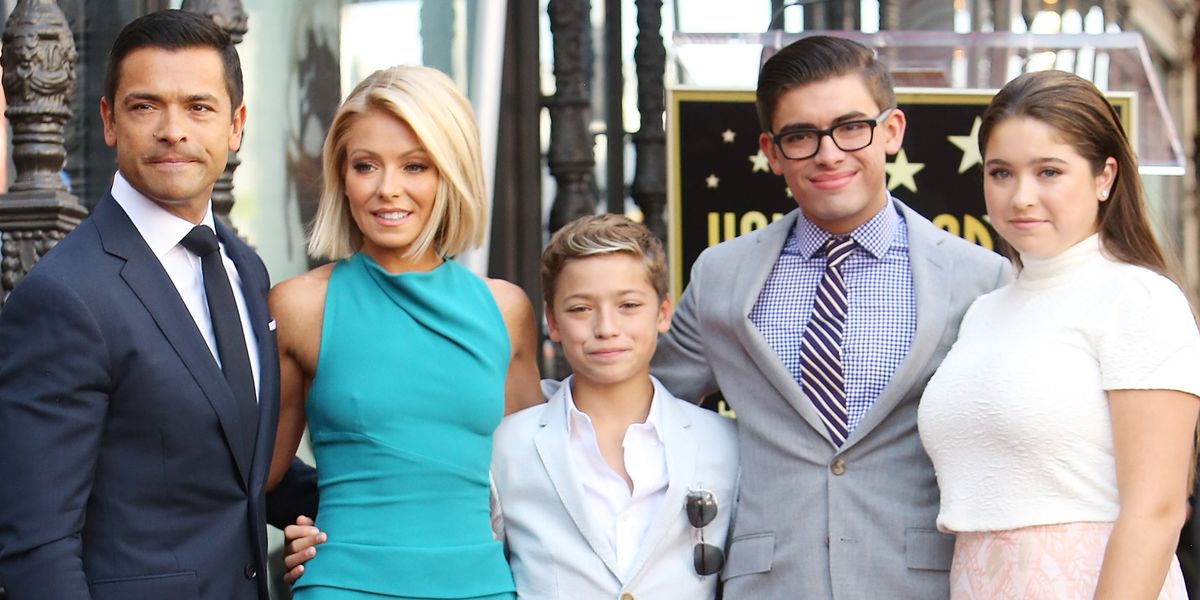 Also Read: Kelly Ripa Left Shocked after Late TV Legend Regis Philbin Humiliated Her By Choosing Rival Kathie Lee Gifford
The Live Wire: Long-Winded Short Stories author was not privileged enough to get the luxury her kids are receiving now which is why she wants them to be aware of it and experience the real world before getting their hands on the fortune their parents have accumulated till now.
Ripa eloped with Mark Consuelos in 1996 and shares three children with Michael being the oldest, Lola Grace, and Joaquin Antonio being the youngest of three. The pair are successful stars in the industry whether it be in their personal or professional life.
In the interview, she revealed that her oldest son now appreciates money of even $20 which her kids ignored "for years" when their grandparents used to gift them on Halloween. The 25-year-old young star has already kicked off his acting career and is known for his role in Riverdale.
Source: Jimmy Kimmel Live