With Bullet Train making it to the theatres, the movie has received a lot of praise from the fans for Brad Pitt's performance. David Leitch's exhilarating action adventure, Bullet Train, features a fantastic ensemble cast. Along with Joey King, Hiroyuki Sanada, Aaron Taylor-Johnson, and Brian Tyree Henry, Brad Pitt portrays an assassin riding the Japanese bullet train. As the movie has gained popularity, a lot of fun details and gossip from the cast have also been revealed. Brian Tyree Henry talks about his experience while being on set with Brad Pitt in an interview with Comicbook, which was highly distracting for him because of the actor's good looks.
Brian Tyree Henry couldn't remember cues due to Brad Pitt
Brian Tyree Henry revealed in the interview with Comicbook that Brad Pitt's long hair bothered and irritated him as well as left him in awe. In one scene, Henry expressed his dissatisfaction by saying,
"There's this wind fan that's just ideally set for Brad Pitt, and so I would literally forget some of my cues because I'm so busy lost in this wheat blond, beautiful hair. And because he is so skilled at controlling his hair, he seemed to know precisely when to whip it, which only made me want to smack him in the face more." 
The actor made it clear that Brad Pitt showing off his flawless body while the shoot was going on made it really hard for him to focus.
Also Read: "Is Brad Pitt Touching My Breast": Brad Pitt and Brian Tyree Had an Awkward Interview Moment That Shows the Goofy Chemistry Between the Bullet Train Co Stars
Brad Pitt's incredible performance
Forgetting one's cues is kind of a big deal when you consider that Brian Tyree Henry is a Tony and Emmy Award nominee, well-known for television roles like Alfred Miles in Atlanta and for being a part of the ensemble cast in Marvel's Eternals. This illustrates the incredible capacity for distraction that Brad Pitt's performance in Bullet Train must have had. Brad Pitt plays unlucky assassin Ladybug, who is determined to carry out his mission without violence after a string of jobs gone wrong. The actor gave an incredible show to the audience with his humorous performance and the love for Brad Pitt and his acting has increased even more among the viewers.
Also Read: "He has this s—t list": Aaron Taylor-Johnson Reveals Bullet Train Co-Star Brad Pitt Maintains a List of Actors He Will Never Work With, Calls It His S—t List
Bullet Train's reviews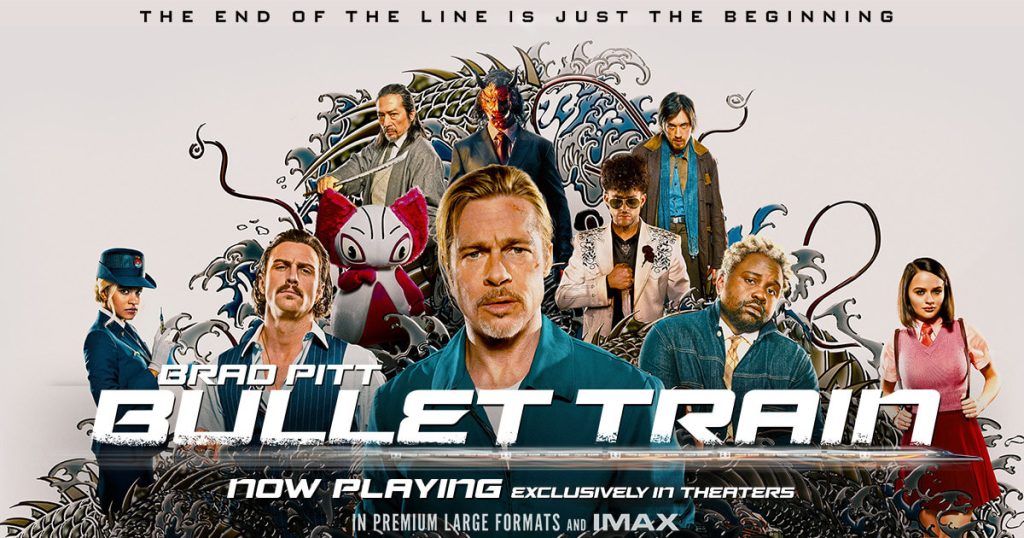 Though the movie did not quite hit the expectations, there are movies that are much worse than David Leitch's Bullet Train. It is an action-packed thrill ride that satisfies anyone's desire for mindless big-studio entertainment. There are numerous big-name appearances in the cast, which is a storyline in and of itself. The charismatic lead actor's ultra-chill and funny performances, though, are the real draw here. All in all, the movie has been labeled as a good one-time watch that can keep you entertained.
Also Read: "Angelina Makes A Constant Stream Of Attacks On Brad": Angelina Jolie Deliberately Betrayed Brad Pitt's Trust By Selling His Vineyard
Source: Comicbook