Kim Kardashian and Kanye West have been involved in many feuds which have stained their relationship especially since the couple broke up back in 2021. From harassing his ex-wife and her former boyfriend, Pete Davidson when they were in a relationship to voicing his opinion on co-parenting, West has done it all. After hurting his ex-partner, he still wishes to reconcile with the socialite who even admitted that he took his former partner for granted many times.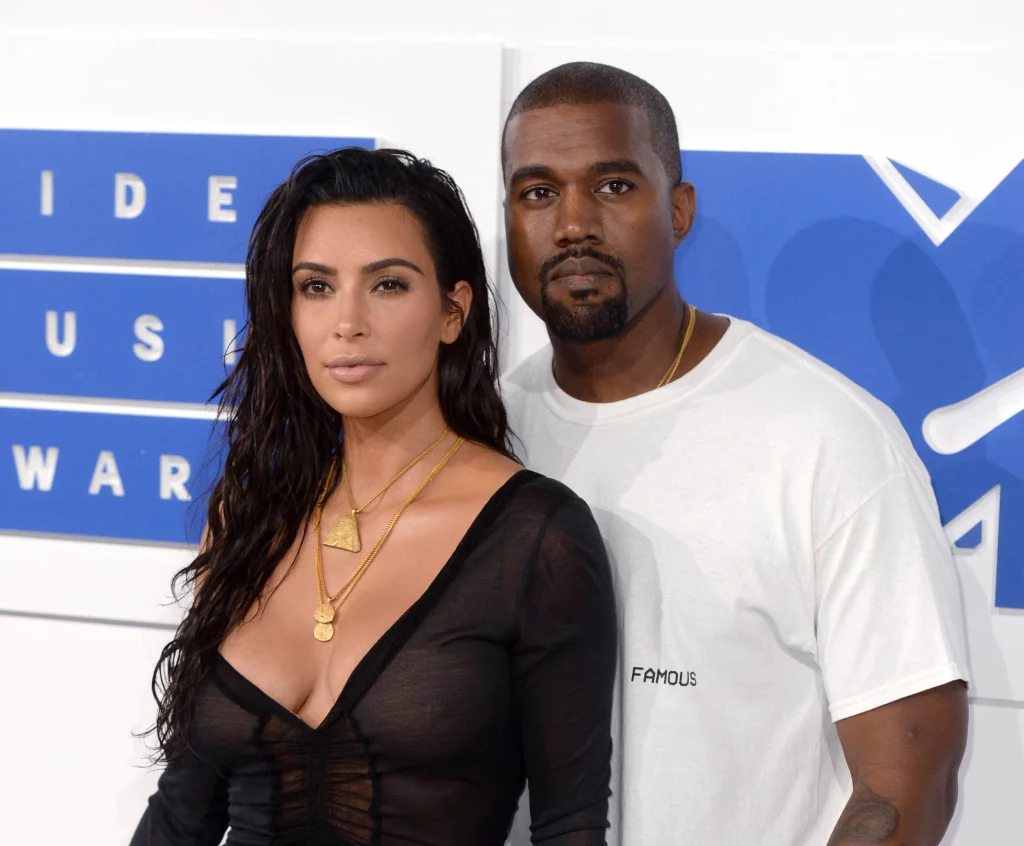 Also Read: After Breaking Up With Pete Davidson, Kim Kardashian and Kanye West are Very Happy as Co-Parents, Want to Forget the Past and Focus on Their Kids
Kanye West Wants To Reconcile With Kim Kardashian
Also Read: Are Kim Kardashian and Kanye West Getting Back Together? Kim Kardashian shows surprising support to Her Ex-Husband Before Breaking Up With Pete Davidson
The 45-year-old rapper, Kanye West has shown his desire to reconcile with his ex-partner Kim Kardashian whom he shares four children, North, Saint, Psalm, and Chicago.
According to reports by an insider HollywoodLife,
 "Kanye has not given up hope on getting back together with Kim. Kanye understands that things might not happen now, or anytime soon, but he knows they'll always be in each other's lives no matter what."
The former had previously made headlines for criticizing the Kardashian along with her mother on his social media platform however his thoughts are somewhat different.
The insider shared,
"He never meant to hurt her or cause her any pain, and he would take it all back if he could. His friends have told him that the public attacks need to stop and that's something he's definitely working on."
The insider also added, "He will always have love in his heart for Kim." Sharing the rapper's opinion on the socialite, the insider added that West just wants his ex-wife to be happy. 
Also Read: Kanye West Called Out Kim Kardashian for Trying to Take away North West From Him While Kim Was Pregnant – Allegedly Straining Their Marriage Permanently
Kim Kardashian Noticed Kanye West's Positive Efforts
You May Also Like: Kanye West Was Furious After Beyonce Ridiculed Kim Kardashian, Started Humiliating Her in Public
According to the reports, West is trying his best to make peace with the Kardashians family and the source has claimed that his ex-wife and her mother, Kris Jenner have noticed the rapper's efforts.
"Kanye's attempts to make peace with Kim and Kris have not gone unnoticed. Kanye has certainly said some very harsh and upsetting things, there's no denying he's caused them both stress," the insider claimed.
Recently, West apologized publicly in an interview with Good Morning America to his ex-wife sharing, "This is the mother of my children, and I apologize for any stress that I have caused, even in my frustration because God calls me to be stronger."
Not only that, he recently changed his Instagram profile picture to his former mother-in-law and clarified to do the same due to respect for the momager.
Source: HollywoodLife