Maitland Ward is an actress who shifted from making kids' movies to adult films. The shift from Disney to Vixen was not something that happened overnight for the star. The adult actress recently expressed how the change affected her in a positive light. She also touched on how her husband was the one who encouraged her to pursue what she wanted.
As many have realized that being involved in adult content is looked down upon by society. Due to its sensitive material and creating unrealistic expectations in its viewers, one can definitely see why. However, Maitland Ward wishes to change this view on adult films.
Maitland Ward: from Disney films to X-rated films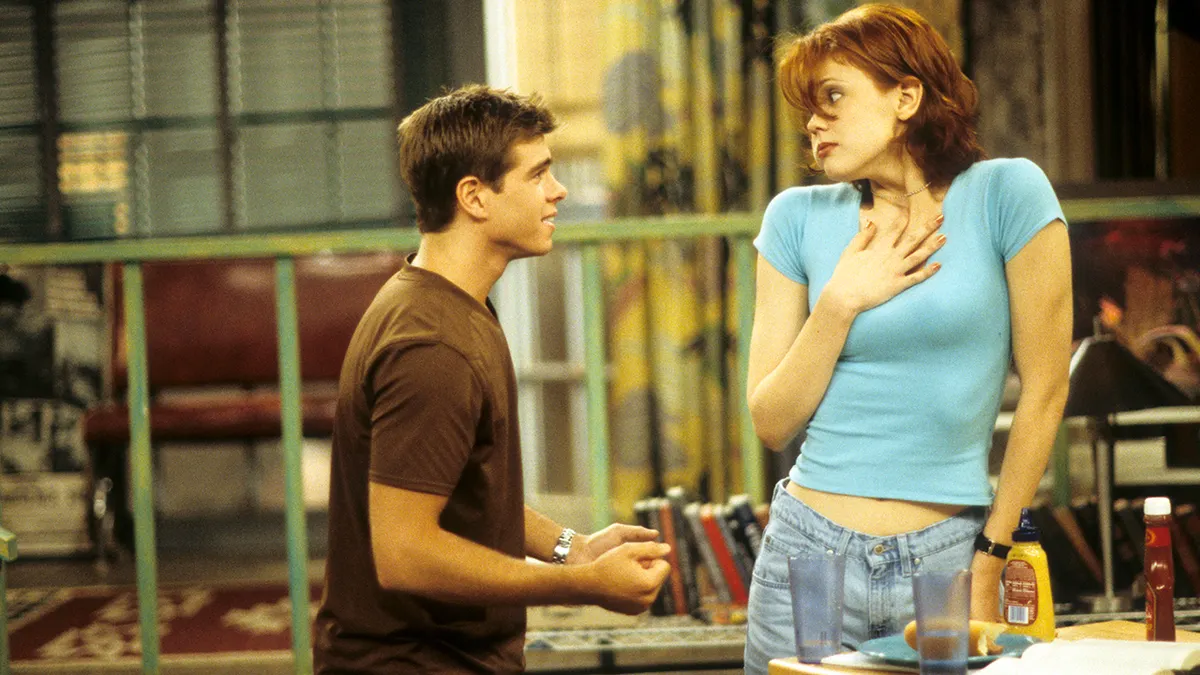 Beginning her journey with Boy Meets World, Maitland Ward has come far in her successful career in adult films. Many people were taken aback when Maitland Ward of Boy Meets World fame left Hollywood and entered the p*rn industry.
Maitland Ward's husband, Terry Baxter has not hesitated to show her the support and enthusiasm for her dedicated career. Maitland Ward had always admired her fantasies and she states that with the support of her husband, it's as if she can now achieve her desires. She could no longer feel boxed with her aspirations and fantasies in her reach.
Also Read: "It's absolutely disrespectful": Fans Slam Tiktok Star Paige Niemann For Cosplaying As Ariana Grande In Her OnlyFans Account, Internet Defends Her Saying It's Karma As Grande Has Cosplayed As Black Woman For Her Career
The actress reveals how supportive her husband is
The actress recalls her husband never had a negative remark about all the activities she takes pleasure in. "The girl stuff, I've had a lot of fun with girls. That wasn't really a bother at all to [Terry Baxter]. A lot of guys like that" stated the adult star.
"[My husband] really was the one that came and, out of the blue to me, he said, 'I see this in you. You really need to try this. You really wanna live out these fantasies.' At the end of it, the first one we did, nothing bad had happened. It was a controlled situation. I got to live out a fantasy, then it was done and we went back to our lives. So I really think that it solidified our trust in each other and also his faith in me"
Clearly, Terry Baxter is a man of great understanding and love. As he wishes his wife all the freedom and happiness he has to offer. Seeing how the actress felt trapped in Hollywood, Terry Baxter has certainly made a mental note to never make her feel like that ever again.
Also Read: Teacher Turned OnlyFans Model Courtney Tillia's Net Worth Jumps to $1M With Whopping $745K in Profits, Claims She's Inspiring Other Underpaid Teachers to Join OnlyFans
Maitland Ward shines a light on the benefits of making adult content
We have entered a new generation that breaks down stereotypes. Fortunately, Maitland Ward's husband is a gem who is above the judgemental eyes of society. Maitland Ward recently released her new memoir titled "Rated X: How Porn Liberated Me from Hollywood".
To be more open-minded and accepting, The adult star said "It's unfortunate that there are still stigmas attached. People always say that porn ruins people's lives and that's really not true because a lot of girls — and people — come into porn where it's a safe haven for them." Under the Vixen Media group banner, in the memoir, she talks about how due to being a trusting and understanding couple her s*x work has actually enhanced her married life. As it lets her live out her fantasies which leads her to being a happier person.
Also Read: "Made me try lingerie in their office": Former Disney Star Maitland Ward Accuses Boy Meets World Producers Of Sexually Exploiting Her, Forced To Do Inappropriate Stuff
Source: Page Six