Michael B. Jordan and Lori Harvey had a good run for over a year before the couple called it quits in June last year. Reports claimed that they were not on the same page anymore and that was the reason both of them decided to go their separate ways. Some sources also claimed that Jordan and Harvey were heartbroken from the separation as they still loved each other.
However, the Creed star seems to be getting over his first public breakup and even said he might be on a dating app during his SNL monologue. And after that, the Hollywood star was seen enjoying a boys' night out.
Read More: "I guess I'll learn a new language": Michael B. Jordan Slyly Disses Ex-Girlfriend Lori Harvey as Former Sexiest Man Alive Claims He Doesn't Need to Get in Shape to Move on from Breakup
Michael B. Jordan Enjoys Night Out With Friends
After hinting that he is on a dating app, Michael B. Jordan was seen having fun with his friends in New York last weekend. He was in "high spirits" during the afterparty for his second annual Invesco QQQ Legacy Classic at Asiatique at Mister French. He also gushed about hosting Saturday Night Live while taking shots with his friends.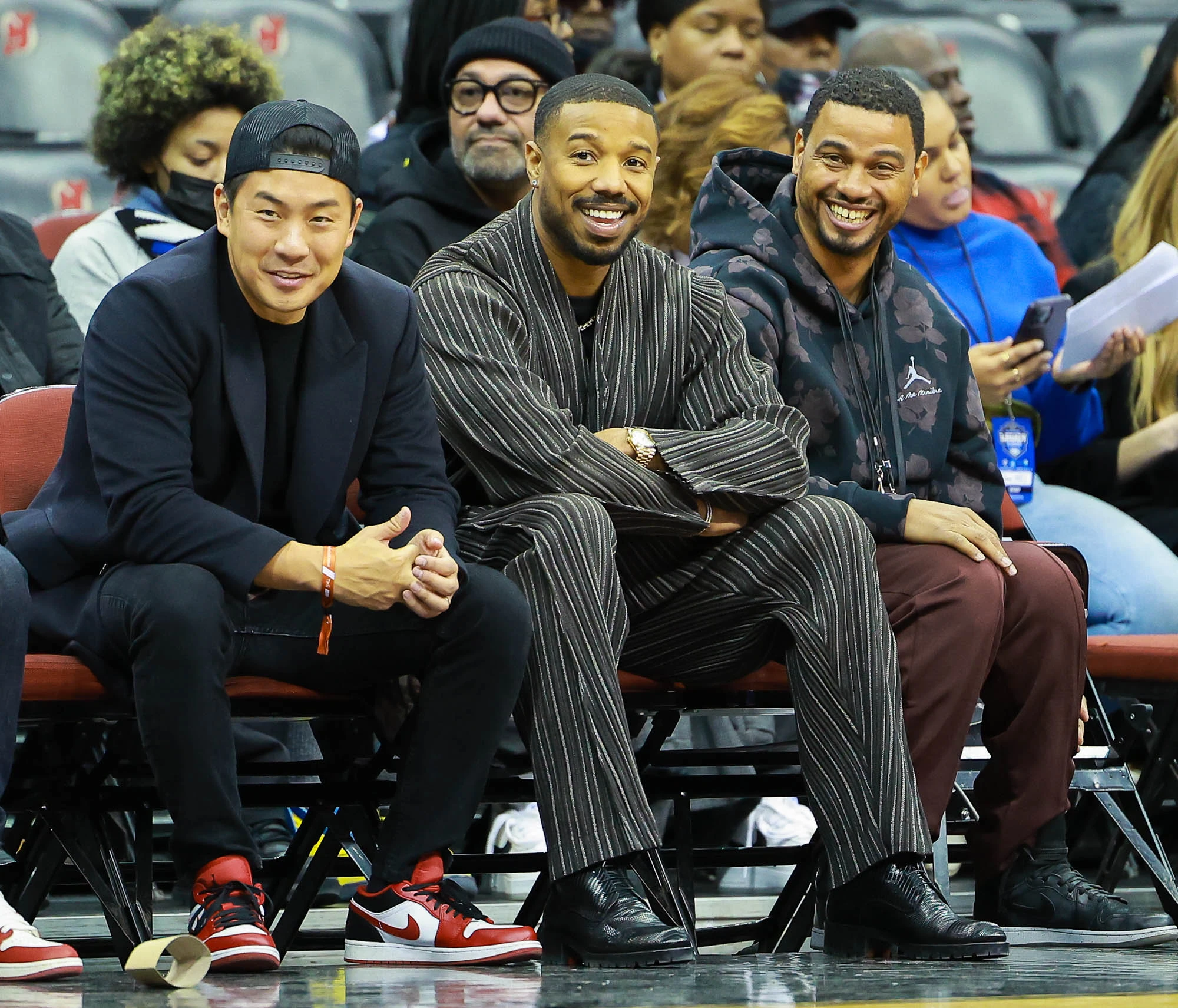 Page Six's sources claimed that the Black Panther actor is "thriving in his newly single life" and was in "high spirits all night." Sources es also claimed that he loved hosting Saturday Night Live, as he was heard talking about it to his partner in the Lower East Side bar Las' Lap.
Jordan even called it "one of the best things" he has ever done. Actor Terrence J. and professional boxer Shakur Stevenson also joined the Chronicle star as they talked about boxing techniques at the party.
Read More: 'This is What I Want One Day': Lori Harvey Calls Own Parents Couple Goals, Subtly Disses Michael B. Jordan After Ugly Breakup
Michael B. Jordan Linked With a British Model
Followed by his "first public breakup" with Lori Harvey, Michael B. Jordan has been linked with a British Model, Amber Jepson. According to The Sun, the Kin actor has been spending more time in the UK, after taking a minority stake in the soccer team, AFC Bournemouth.
According to the report, Jordan has replied to some of Amber Jepson's posts and they have also been texting. The Instagram model has reportedly told her friends that she wants to "see where the relationship can go." Sources revealed that they are in the early stage, but "Amber and Michael are really keen on each other."
Michael B. Jordan was earlier in a relationship with model Lori Harvey. They got together in November 2020, and followed by a year-and-a-half-long relationship, Jordan and Harvey announced their breakup in June 2022.
Read More: Will Smith Planning Triumphant Hollywood Comeback With Self-Produced 'I Am Legend' Sequel
Source:  Page Six