Celebrity break-ups and separations are always a source of great interest for social media users. These debacles of various celebrity relationships are usually all the same-he said this, she said that- and so on. However, one of the most recent celebrity feuds regarding three high-profile celebrities- namely Pete Davidson, Kanye West, and Kim Kardashian-has finally come to an end, or has it?
Earlier this month, Kanye West's ex-wife Kim Kardashian, and her newfound love, Pete Davidson, broke up after dating for only nine months, and it has been making the rounds around the internet. The couple had started dating last year, which was also around the time when Kim was trying to get a divorce proceeding done & dusted with Kanye. However, the main question is, what's Pete been up to ever since the breakup?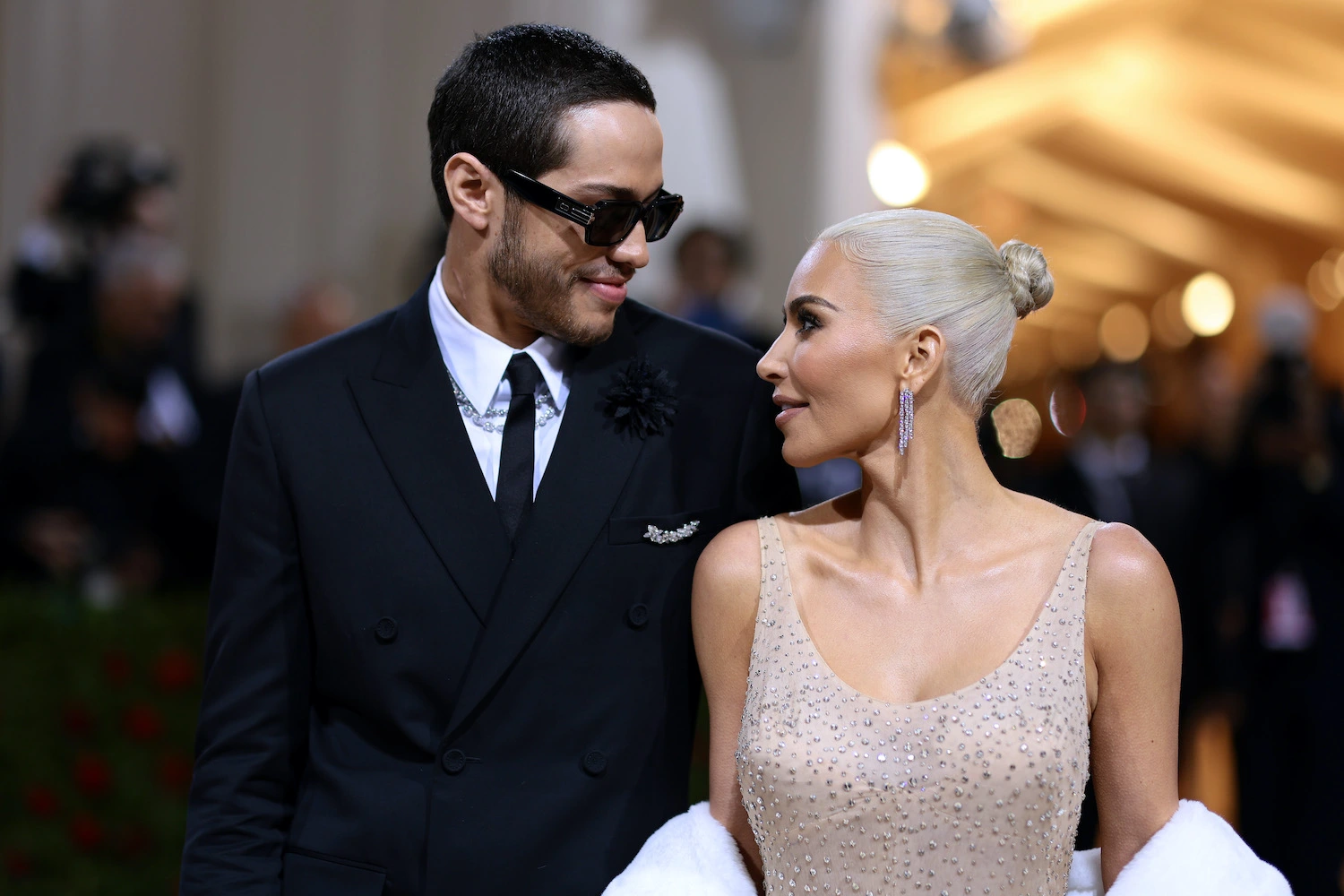 You May Like This: "She used him for publicity stunt": Kim Kardashian Reportedly Dumped Pete Davidson Moments After Comedian Proposed Her, Fans Convinced She Used Him To Promote The Kardashians
Pete Davidson Has Been Seeking Trauma Therapy Because Of Kanye's Constant Online Bullying Even After The Breakup
Typically, after a breakup, one seeks comfort and solace in their friends and family to cope with the pain that comes after losing your loved one, but it has not been that simple for Pete Davidson. The SNL comedian has been seeking trauma therapy, as well as dealing with the breakup, in order to cope with the harassment that he has been receiving from Kim's ex-husband & rapper Kanye West ever since he started dating Kim.
To add to the harassment, Kanye West made full use of his reach on Instagram to mock Pete's failed relationship with his ex-wife. In what is now a deleted post, the rapper/fashion designer posted a photo of a fake newspaper front page headline which read-
"Skete Davidson Dead at Age 28."

"Kid Cudi meant to play funeral but fearful of bottle throwers." 
 The bottom line is mocking rapper Kid Cudi, Kanye's long time friend and collaborator who he now had a public disagreement with. Cudi recently walked out in the middle of a live performance after people started throwing bottles at him on stage during his set.
Also Read: "What…I Feel Like S**t": Pete Davidson Looks Upset in Recent Pictures From Set of "Wizards" After Breakup with Kim Kardashian
Fans of The Comedian Are Particularly Happy That The Whole Relationship Is Over, And That Pete Is Seeking The Help He Needs
Despite the huge drama surrounding him, Pete is not alone, and his fans have been ecstatic about his breakup with Kim Kardashian. The general opinion that his fans have is that this breakup was, all in all, a good thing for him. Here's a string of fan comments & tweets-
One fan said that Pete will easily move on to another celebrity-
Pete Davidson will move on to another beautiful celebrity. What they see in him I have no idea! Kim Kardashian had just divorced Kanye West and wanted to show that she moved on first and was this cougar. No better family to do it with than this. This breakup surprised no one.

— Steven Yang (@StevenYang86123) August 6, 2022
Another fan tweeted that people were being mean to Pete-
i love pete davidson stop being mean to him

— quasihuman entity (@lexaprorecovery) August 10, 2022
This fan tells everyone to just let Pete be as he is
#PeteDavidson is funny, good looking, serial dater. Let the guy be, he's only 28, his career is going great, women love him, had a little fun with #KimKardashian #ArianaGrande and #KanyeWest and now is moving on while banging some Aussie 🐈🐈‍⬛🐈, living life.
Don't worry. pic.twitter.com/qXRXMPvNwU

— Rammsterdamm (@Rammsterdamm) August 6, 2022
This fan, however, has no doubts that Pete will just get another woman, he always does-
literally every man in a happy relationship from the age of 18-80 should be terrified that Pete Davidson is single again. He could literally go off with anyone

— Eoin Ó Catháin (@EoinKeane101) August 6, 2022
As for fans in the YouTube comment sections, one commented that it's a great thing that Pete is getting the help he needs-
Another fan was thankful that Pete was finally away from all the drama-
This fan was also happy that Pete was no longer in such a toxic situation-

Source: Entertainment Tonight's YouTube Channel