Matthew Langford Perry is an American-Canadian actor best known for his role as Chandler Bing on the long-running NBC sitcom Friends, for which he received an Emmy nomination in 2002. His performance as Ron in The Ron Clark Story earned him both an Emmy and a Golden Globe nomination. The 53-year-old actor has also appeared in The Whole Nine Yards, Numb, Fools Rush In, and 17 Again. After making a name for himself in Hollywood, he went on to share his eye-opening life experiences in his memoir, Friends, Lovers, and the Big Terrible Thing.
Friends star Maggie Wheeler reacts to Matthew Perry's startling memoir
Maggie Wheeler, who plays Chandler's on-again, off-again girlfriend Janice, said, "she read every word of Perry's memoir. I lost my brother to drug addiction, so I know how difficult a journey and struggle it is," Wheeler told Us Weekly. "I'm so proud of Matthew and the fight he's put up for his life."
Mathew Perry wrote in the book that he nearly died several years ago at the age of 49 when his colon burst due to excessive opioid usage. He was in a coma for two weeks, hospitalized for five months, and required a colostomy bag for nine months. The Three Two Tango star also admitted to taking 55 Vicodin pills and a pint of vodka to get through the day, estimating that his sobriety cost him $9 million.
Also Read: "Our movie was shut down because of his addiction": Elizabeth Hurley Calls Working With Friends Star Matthew Perry a "Nightmare"
Maggie Wheeler recently told PageSix,
"I think he's done a tremendous job, and he's really survived the unthinkable," Wheeler says. "And I'm so proud of him and so happy he's here, and I think it's very brave that he's written a book and is out talking about it; he's really helping a lot of people."
According to Wheeler, the 17 Again actor's memoir details can be heartbreaking to read, especially for those who know him.
Also Read: 'At one point I was shaking so much': FRIENDS Star Matthew Perry Used to Tremble So Badly from Drug Addiction He Couldn't Even Walk Straight on Set
Matthew Perry's co-star, Maggie Wheeler, revealed that it was difficult to read his recent memoir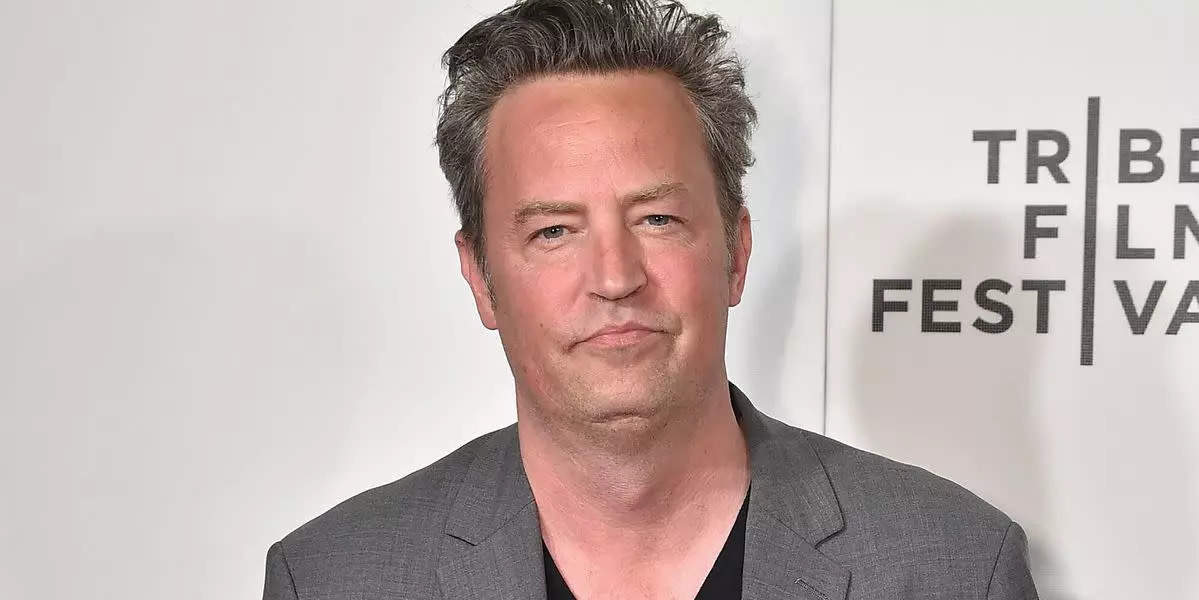 The Addams Family actress went on to say that despite the fact that Mathew Perry was going through a lot in his life, he never failed to appear on set with his witty personality.
"He showed up for work even when he was in his darkest place; he showed up for work with all his humor, brilliance, and talent. There was never a day working on set with him where I was concerned about how he would participate in the process; he was 100 percent, even when he was struggling," Wheeler says.
Perry doesn't recall the three years of filming for the Friends sitcom, which ran from 1994 to 2004. However, he continued to make an effort to conceal his illness from the cast before being confronted by his co-star, Jennifer Aniston.
Also Read: "It made her cringe": Julia Roberts Reportedly Embarassed By Matthew Perry for Revealing Their Fling, Hates FRIENDS Star for Breaching Her Privacy
He also believes that his weight is a huge red flag for observers.
If you compare my weight from season to season, you can see the progression of my addiction. When I'm overweight, I drink; when I'm thin, I take medicine. I take a lot of medicines when I have a beard.
Matthew Perry's new memoir, Friends, Lovers, and the Big Terrible Thing: A Memoir, is available in bookstores.
Source: PageSix