Having been restricted from Twitter over an anti-Semitic tweet, the 45-year-old rapper has returned to the social media site. It has been announced that Kanye West is running for president in 2024 but yet to be on paper, and he met with former president Donald Trump at Mar-a-Lago this week. Kanye West has released the first video of his campaign, revealing former president Donald Trump slandering Kim Kardashian, the mother of his children. The rapper also revealed in the video that Donald Trump "screamed" at him after Kanye West asked him to be his vice president in 2024.
According to reports, the former president hosted controversial figures Nick Fuentes and Kanye West for dinner at his Mar-a-Lago resort on Tuesday night. The feast lasted just under two hours. On Friday, Donald Trump posted about the meeting on social media, claiming he didn't know Kanye West would bring other guests but did not mention Nick Fuentes.
Also Read: "Nothing that Kanye does surprises her anymore": Kim Kardashian is Disgusted After Learning Kanye West Showed Her Private Photos to His Employees
Kanye West Talks About Meeting With Donald Trump
In a video posted on Kanye West's Twitter feed, the rapper explained that former president Donald Trump was pi**ed off when he suggested the former president should be his vice president in 2024. In addition, Trump also insulted West's ex-wife Kim Kardashian.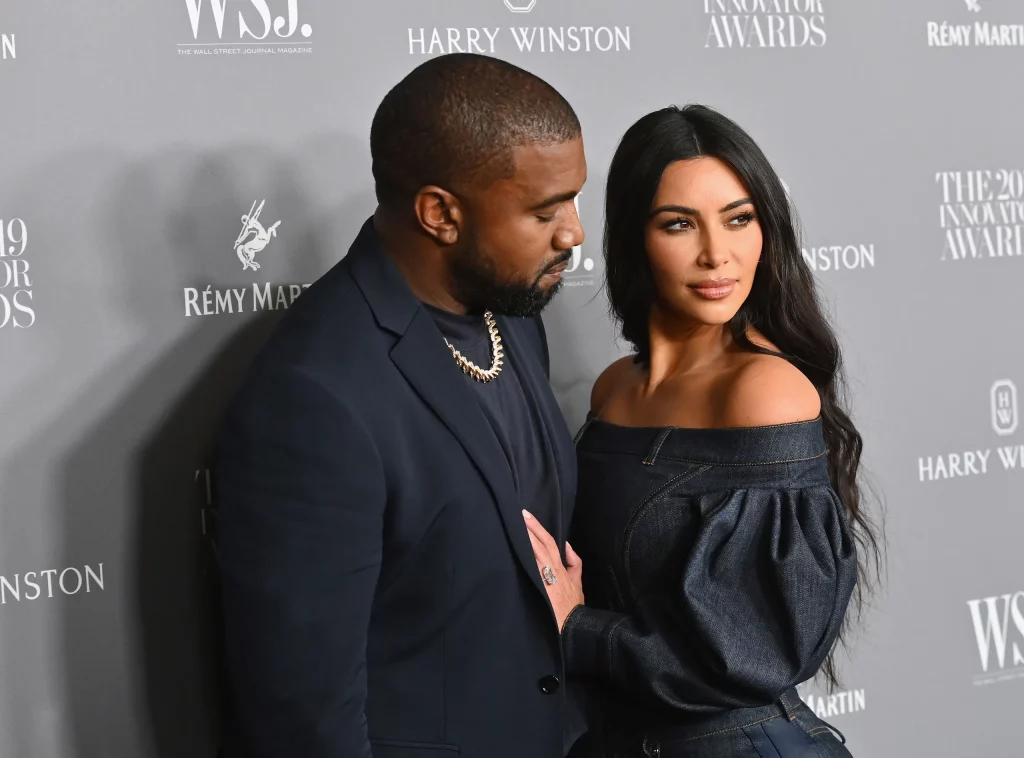 Since the exact words in the video are censored, it remains unclear what Trump's insults were, while West implies that the conversation took place at Mar-a-Lago.
West said in the video,
"I think the thing Trump was most perturbed about [was] me asking him to be my vice president. I think that was lower on the list of things that caught him off guard."
#YE24 pic.twitter.com/DyIhMU5By6

— ye (@kanyewest) November 25, 2022
The insults against Kim Kardashian were allegedly sparked by Donald Trump telling West that Alice Johnson had been released as a favor to him, not Kim K.
Furthermore, according to the rapper, Trump yelled at him during their meeting, and West explained while laughing,
"Started basically screaming at me at the table, telling me I am going to lose. Trump, you're talking to Ye."
Regardless of what those insults are, we don't know because the comment has a big bleep covering it. West's presidential bid and subsequent meeting with Trump at Mar-a-Lago this week come as the 45-year-old rapper-turned-fashion designer suffers fallout from his widely condemned anti-Semitic remarks.
Also Read: "We are working through the details of the termination": Kanye West Faces New Trouble as Adidas Launches Vengeful Investigation After Rapper Showed Explicit Photos of Kim Kardashian to Employees
Adidas Sued Him For $275 Million, Kanye West Says
According to Kanye West, Adidas sued him for $275 million in advertising fees and froze all his bank accounts in a video promoting his presidential campaign in 2024. The rapper-turned-businessman shared the Twitter video on Thanksgiving, captioning only "YE24."
#YE24 pic.twitter.com/LuZ2YfncSg

— ye (@kanyewest) November 25, 2022
In the video's introduction, Adidas appears to have acted on November 16, one week following the company's third-quarter earnings call, in which it cut its 2022 profit forecast by half, citing the loss of Ye. The sportswear company ended its partnership with rapper and fashion designer Ye after he made antisemitic comments.
As reported, JPMorgan Chase also ended its relationship with Ye on October 12. The bank gave him until November 21 to transfer the Yeezy company's accounts to another bank.
The Thanksgiving video intercuts footage of commentators and newsreaders discussing Ye's antisemitic comments with shots of the rapper sitting pensively in an empty Yeezy office. Ye is currently promoting his 2024 presidential campaign but still needs to file the paperwork to run. During his previous presidential run in 2020, he received roughly 70,000 votes across 12 states.
Also Read: 'You got in my belly the night I wore that dress': Kim Kardashian Ups the Creep Meter To 1 Million, Tells North West What Dress She Wore the Day Daughter Was Conceived
Source: Marca