Olympic gold medalist and WWE Hall of Famer Kurt Angle shared one of the worst storylines he has worked for during his tenure as a wrestler for WWE. During the Attitude Era of the WWE, Kurt Angle was considered to be one of the most aggressive wrestling superstars. Just like every wrestler gets a storyline to follow, Kurt Angle revealed in an old interview how Vince McMahon was obsessed with sexual storylines. 
Also read, 'How many times are they going to rehash this storyline?': Vince McMahon Announces Retirement From WWE, Fans Convinced He Will Return Once Again
Kurt Angle and Booker T's storyline in 2005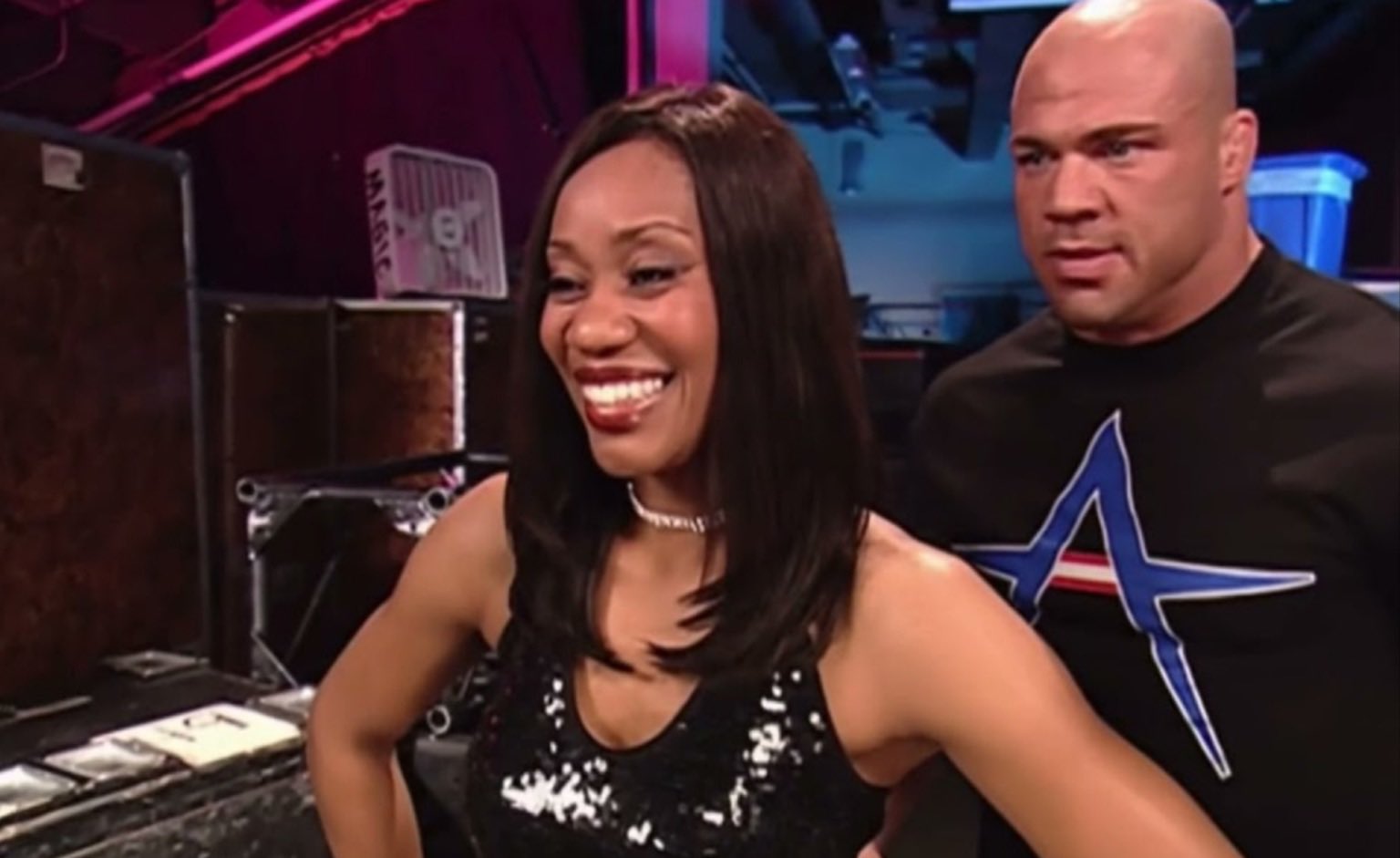 In 2005, Kurt Angle and King of the Ring, Booker T had a feud to follow for WWE. The storyline had the Olympic Gold Medalist as a "deranged human being". On the other hand, Booker T and Sharmell were shown as on-screen lovers. During his podcast The Kurt Angle Show in November 2021, Kurt Angle expressed his disdain for the storyline and said Vince McMahon had dreamt up the idea and ran with it.
"I have no idea where the idea came from. Vince is kind of a ribber. He'll do stuff to mess with you a little bit and shove it in your face. I think that he thought I had this fetish for black women. I like all women, white, black, Hispanic, it doesn't matter. My wife is half Hispanic and half Italian."
Read More, 'It means he can't come back from this': WWE Head Honcho Vince McMahon Announces Retirement, Gets Blasted That He Finally Lost to Years of Assault and Abuse Accusations
Kurt Angle revealed according to Vince McMahon it would be a funny program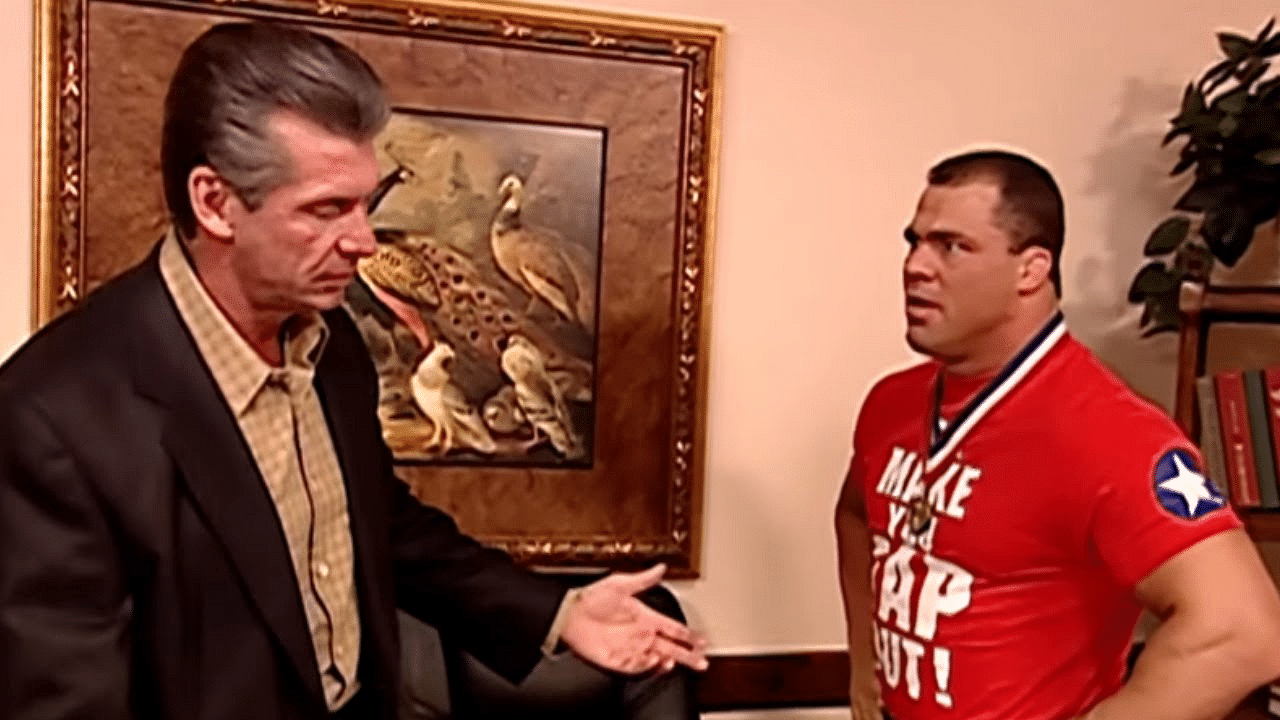 During the podcast, Kurt Angle revealed that he had respect for Booker T and Sharmell and it was the worst storyline that he has ever done. He also revealed that former WWE CEO Vince McMahon thought "it would be a funny program". 
"I think Vince thought I had this fetish for black women, and he thought it would be a funny program. I was not comfortable by any means. I had so much respect for Booker T and Sharmell. To do that and pretend I was stalking his wife, it was the worst angle I have ever done. It was the worst storyline I've ever done. I did it anyway because I've always been a team player, but I was not comfortable doing it."
Read More, WWE Legend Defends Disgraced Vince McMahon After Netflix Cancels Documentary Amidst Multiple Sexual Harassment Allegations
How did the storyline end? 
During the storyline, it was portrayed as Kurt Angle pursuing his s*xual desires, and stalking Sharmell until Booker T and Kurt Angle set up a series of bouts. The WWE rivalry eventually ended with Booker T defeating Kurt Angle, but this is a storyline that the Olympic gold medalist was not "comfortable doing" throughout his career.
Read More, 10 Popular TV Shows That Have Secret WWE Star Cameos
Source: The Kurt Angle Show