Brooke Shields is one of the most notable names in Hollywood who started out as a child actor. She made her modeling debut at the surprisingly young age of one and went on to have a full-throttle career in the industry. But as glamorous as it might sound, she went through several horrendous experiences during the course of it all, which even forced her to retreat from acting altogether. In the latest Hulu documentary, Pretty Baby: Brooke Shields, the 57-year-old has bared all the traumatizing details of her career.
Brooke Shields – a victim of objectification since infancy
Friday saw the premiere of Pretty Baby: Brooke Shields at the Sundance Film Festival, and the documentary film focuses on the actress' unfair objectification at the hands of the media and the industry. As well as all the ways that Hollywood took advantage of her when she was merely a child.
A Castle for Christmas actor's mother, Teri Shields, got her into the industry when she was just an infant, not even a year old. That was in 1966 in New York City. The little talent went on to feature in ads for various products like Bounce, BandAid, shampoos, and the list goes on. She was even named "America's newest sexy kid" by a publication. A childhood friend of the actor, Laura Linney, has confessed in the documentary, "I remember thinking, 'I hope she's OK. She was a young girl in an all-adult world."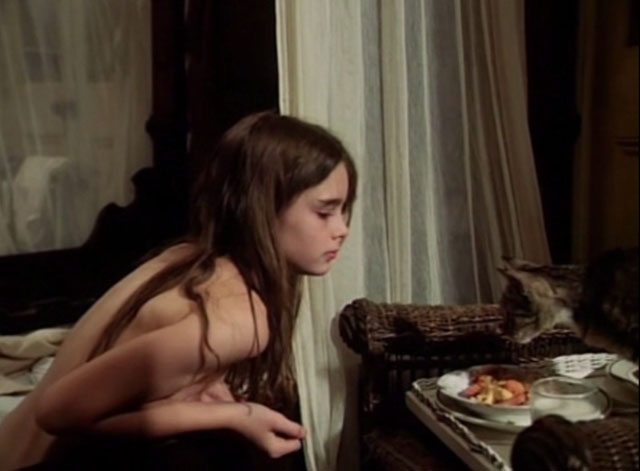 Also Read: 'Talk to me about the drugs, alcohol, your mother, about bisexuality': The View Braces for Impact as The Batman Star Brooke Shields Makes Heinous Accusations on Show Creator Barbara Walters
It is indeed a rather disturbing fact that Brooke Shields had to go completely n*de at the age of 11, for Louis Malle's Pretty Baby. The French director's 1978 film was her big break, and she was to play a 12-year-old New Orleans prostitute in the film. In addition to shooting a lot of nak*d scenes in the film, she also had to kiss a man. And this was to be her first kiss ever, and the man was actor Keith Carradine, who happened to be almost 30 years old then. In her documentary, Shields claimed, "I'd never kissed anybody before." Carradine reassured her, "This doesn't count. It's pretend. It's all make believe."
She added her learned experience,
"I think I learned how to compartmentalize at an early age. It was a survival technique."
But this was far from the worst experience she'd have on set.
Also Read: "I just thought stay alive and get out": Brooke Shields Has Much Needed Support Of Johnny Depp After Horrifying Revelation In 'Pretty Baby: Brooke Shields'
Brooke Shields' traumatizing experience on the sets of Endless Love
When she was almost fifteen, she was shooting for Endless Love. Being a virgin still, she was to shoot an intimate love-making scene with Martin Hewitt, her co-star. But she was unable to deliver the facial expressions required according to the director of the project, Franco Zeffirelli, who went to extreme ends to make the young actress deliver. She confessed in her documentary,
"Zeffirelli kept grabbing my toe and twisting it so I had a look of, I guess, ecstasy. He was hurting me. I really shut down after that."
The Italian director himself claimed to have done the same without any qualms in a TV interview before his death in 2019.
Looking back at the experience, the Blue Lagoon star said in her documentary, "Sometimes I'm amazed I survived any of it." After her traumatizing experience with Zeffirelli, she took a step back from the industry altogether to focus on her education.
Source: New York Post