Celebrity couple Kendall Jenner and Devin Booker had suddenly split up a few days ago after going strong for 2 whole years. Well, now we know the reason behind the split. It has been revealed that the main and only reason for their breakup was the NBA star Devin Booker's reluctance to take their relationship to the next level. Clearly, the two were on different pages regarding their relationship, what direction it was headed and their respective feelings for each other.
Devin Booker was not going to pop the question to Kendall Jenner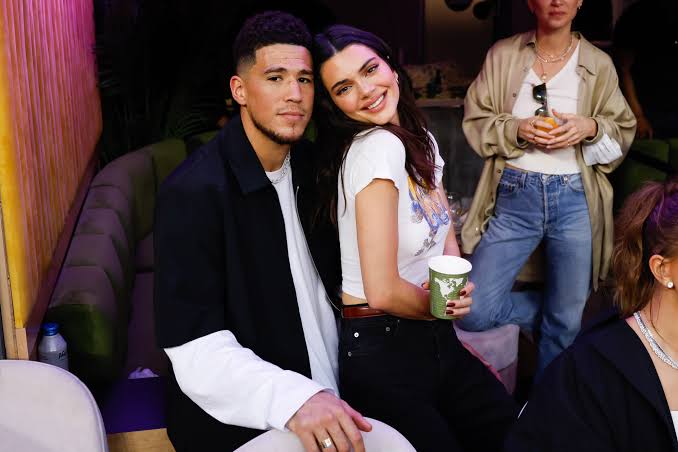 The report from Page Six revealed that though they cared for each other, the difference in what they wanted out of the relationship resulted in the two calling it quits.
It has been reported, "While they care for each other, Devin was not going to propose marriage and his priority is his career. Kendall's career also dominates her life."
This means that they chose their growing career over love. Devin Booker, 25, is on the Phoenix Suns while reality star Kendall Jenner, 26, is busy with her highly successful modeling career.
Kendall Jenner and Devin Booker: How it started
The duo started dating in Spring 2020. But they went official on Valentine's Day 2021 when Jenner shared a picture of the two cuddling. Their relationship went strong for two years.
They were spotted taking a road trip to Sedona. The two also attended Jenner pal Anastasia "Stassie" Karanikolaou's birthday in Los Angeles.
Also Read: The Boys Latest Episode Decimates Gal Gadot's Tone Deaf Imagine Video, Tops Kendall Jenner's Pepsi Ad Parody
How it ended
The last time they were seen together in public was at Kourtney Kardashian and Travis Barker's wedding in Italy last month. And when the NBA player was asked by Kendall, whether or not the couple was ready to take the next step, he made it clear what his priorities were.
He expressed that no matter how much he liked Kendall, he "was not going to propose marriage and his priority is his career."
How is Kendall Jenner coping?
Kendall has been left saddened by this response. The two were considered to be in a serious relationship. But Devin's reluctance to pop the question raises question marks over how serious he was about the two. Only Devin knows that.
On the other hand, some fans believe this is just a publicity stunt, given the possibility of reconciliation, and continue to troll the model.
All of these celebrities just causally go in and out of relationship like it's nothing. Most of these relationships are publicity stunts.

— newcount (@JayGotNFTs) June 23, 2022
It has been reported that the Keeping Up With the Kardashians star is "surrounded by her closest friends at the moment." The source also added, "She is not heartbroken, but she is sad."
Also Read: 'Kardashian Curse Lifted, Suns Will Win NBA': Fans Troll Kendall Jenner, Congratulate Devin Booker for Break Up
Source: Page Six