Richard Gere is known for his roles in American Gigolo, An Officer and a Gentleman, and the 90s romance film, Pretty Woman. The actor was a sex symbol in Hollywood during his youth and was popular for his dashing looks. In fact, he helped Anderson Cooper, a famous American journalist, come to terms with his sexuality.
Anderson Cooper recounts watching Richard Gere's Broadway performance
During an appearance on Radio Andy with Andy Cohen, Anderson Cooper recently recounted his experience of a Broadway performance of Gere,
"They took me to see Richard Gere in Bent, which if anyone doesn't know about the play Bent, it's about two gay guys in the concentration camp. I mean the opening scene… It is the gayest thing you can imagine. And this was Richard Gere in 1977, Looking for Mr. Goodbar. He was so beautiful. And I'm there. My mom didn't go. It was just me and my mom's two gay friends".
Also Read: These Pics Of Hollywood Stars Against Their Younger Selves Are A Sight To Watch!
Anderson Cooper states he couldn't stop staring at Richard Gere
The journalist then added,
"And I just remember being like, 'Oh my God, I'm gay. … I'm totally gay.' And afterward, Paul Jasmin was friends with Richard Gere cause Paul Jasmin took the pictures for American Gigolo we go backstage and Richard Gere is shirtless in his dressing room. And I couldn't speak. And I had my Playbill and I wanted to get him to autograph it, but I was too — I just couldn't stop staring at his chest. And so, fast forward to 10 years ago, I was interviewing Richard Gere and I took out the Playbill … and I told him the whole story and I had him sign it. Yeah. He was very tickled with it."
Also Read: Celebs Who Were Banned From Oscars Before Will Smith
Anderson Cooper shares details about his post-breakup relationship with his ex, Benjamin Maisani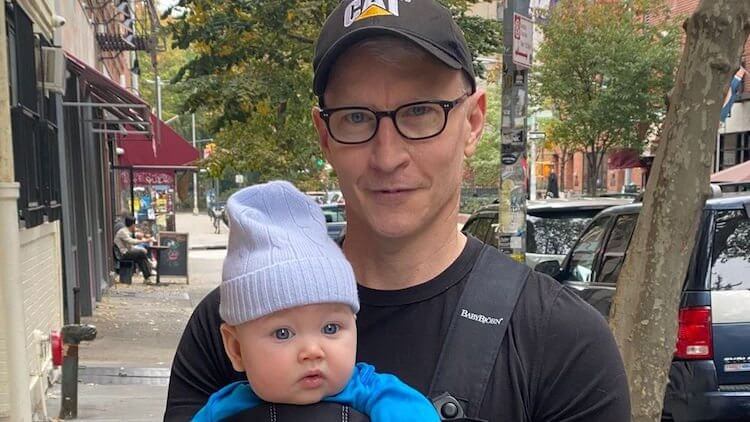 Cooper, who is gay, also talked about his relationship with ex, Benjamin Maisani stating,
"I've always believed that if you've been with somebody and that ends, in terms of an intimate relationship, if you love somebody, there's no reason why that love shouldn't continue."
Cooper and Maisani broke up in 2018. The two have two kids, Wyatt and Sebastian, together.