There has been a storm of public gossip and tabloid coverage following the revelation of the romance between two ABC News anchors, T.J. Holmes and Amy Robach. According to multiple sources, T.J. Holmes was romantically involved with another staffer while working at the network and married to Marilee Fiebig.
This week, both hosts of Good Morning America 3: What You Need to Know were photographed together on a romantic trip. Several sources close to the show said the chemistry between them was undeniable. Additionally, it has been revealed that T.J. Holmes had multiple affairs before having a relationship with Amy Robach, as he had a relationship with GMA producer Natasha Singh which started in 2016.
It is reported that both GMA3 anchors have been taken off the air due to their bombshell affair scandal.
Also Read: "She doesn't like this kind of scandals tainting the show": Good Morning America Removes T.J. Holmes and Amy Robach From Series After Affair Allegations Despite Anchors Not Violating Company Policy
T.J. Holmes's Alleged Multiple Affairs Have Damaged His Reputation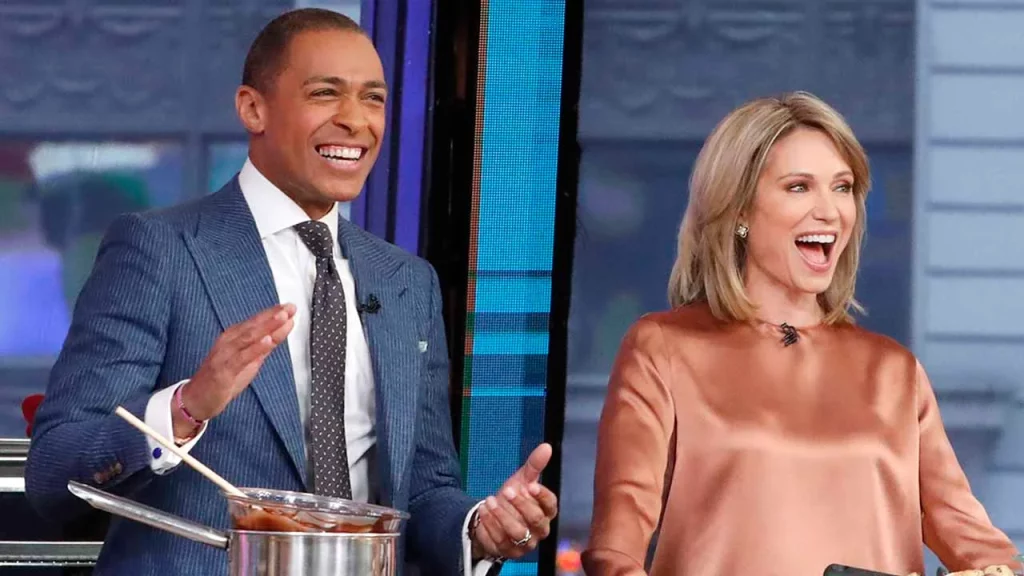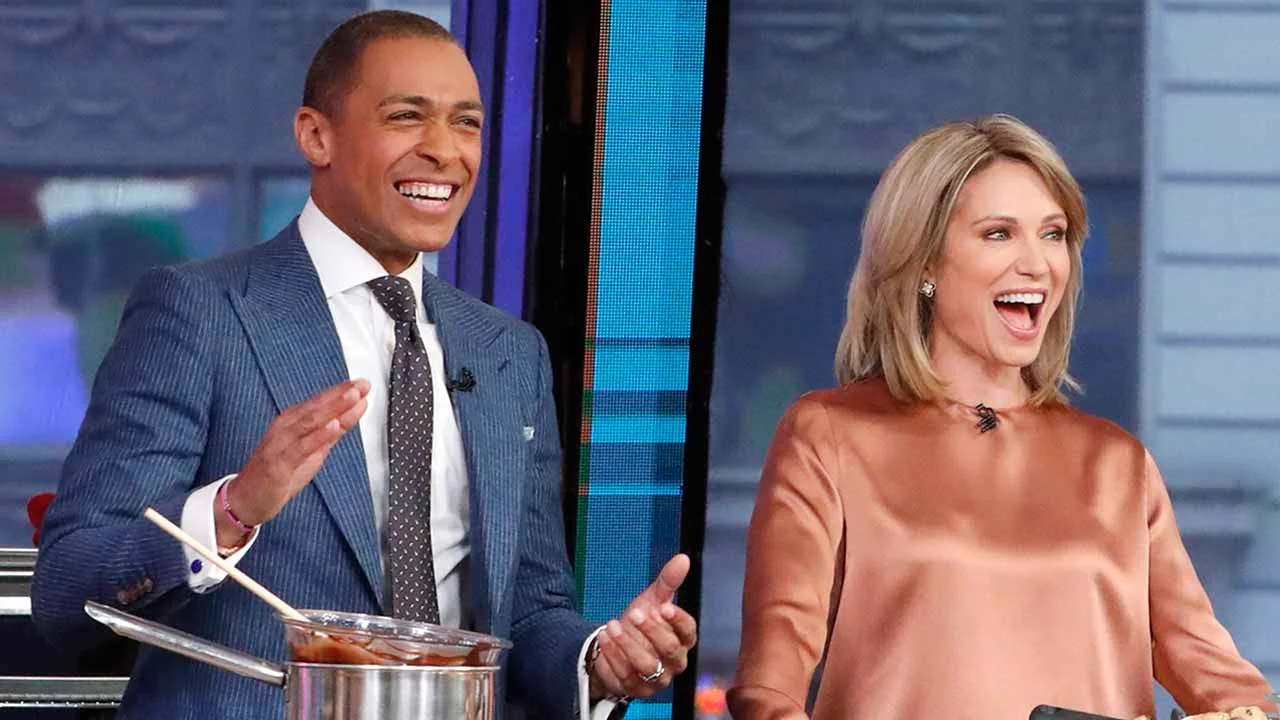 In last week's Page Six report, GMA3 co-anchors T.J. Holmes, 45, and Amy Robach, 49, were reported to have left their partners after months of alleged infidelity. However, they were subjected to internal speculation for years, returning to 2017, when anchor Robin Roberts confronted them about the speculation.
The outlet also reported that Holmes had an affair with "Good Morning America" producer Natasha Singh for three years since it began in 2016 while she was married. The relationship between Holmes and Natasha ended in 2019 after Holmes' wife discovered some emails indicating the affair.
T.J. Holmes' wife, Marilee Fiebig, reportedly was devastated by her husband's affairs as he is involved in the strings of affairs with multiple women at ABC.
Fiebig and Holmes married in March 2010 and had their first child daughter, Sabine, in January 2013. The couple reportedly separated for 4 months during their distressed relationship.
Also Read: "I'm such a marriage proponent": Good Morning America Host T.J. Holmes Haunted By His Surfaced 2014 Interview After His String of Affairs With Producer Natasha Singh and Co-Host Amy Robach Exposed His Hypocrisy, Left Ex-Wife Devastated
T.J. Holmes And Amy Robach Have Reportedly Been Dropped From 'GMA3'
On Monday, Kim Godwin, president of ABC News, announced that T.J. Holmes and Amy Robach would be temporarily removed from Good Morning America 3 due to the news surrounding their alleged affair and his affair with Natasha Singh.
According to a source, "T.J.'s cheating with ABC staffers was definitely one of the reasons why they were yanked off. It has become a distraction."
The network declined to comment on the allegations as they said there are other issues as well to work on.
An insider told the outlet, "He's also a d—k to producers. No one likes working with him. He yells and has the biggest ego."
An ABC News president announced Monday that the pair would cease hosting their daily show at 1 p.m. because it had become too distracting internally and externally. She said that these decisions are not easy to make. Still, they are necessary for the brand image. ABC News replaced the pair on Monday with Stephanie Ramos and Gio Benitez, filling in for them until the matter is resolved.
Also Read: "They told her about it right at the end": T.J. Holmes Affair List Gets Longer as Good Morning America Host Previously Had Fiery Fling With Producer Natasha Singh Before Co-Host Amy Robach
Source: Page Six