The MCU is good at engaging viewers emotionally. Be it, heroes or villains, both have emotions embedded in them that they express time and again. Some of them are very overwhelming. When we talk of heartbreaking moments, we don't just mean deaths. We also refer to non-death moments that touch us deep within. So, here's a list of heartbreaking non-death moments in the MCU movies that will have you emotional. Check it out! Also, share your favorite moments from the MCU movies in the comments that touched you in any way. See you in the comments!
1. When Loki Had To Watch His Life Full Of Failures And Mistakes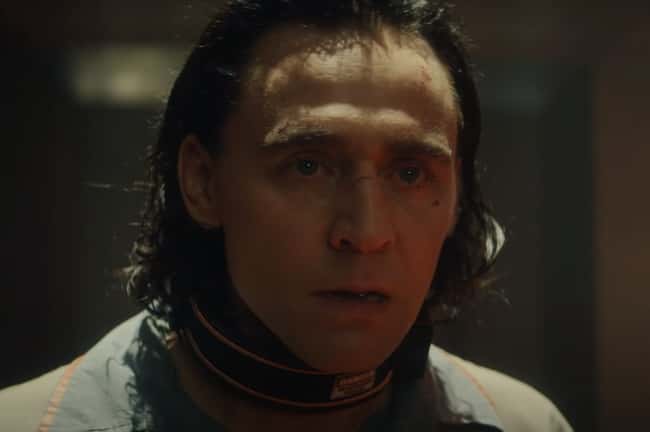 Loki rarely showed emotions. He was known for succumbing audiences to his emotional turmoil. But this scene was very emotional not just for him, but for all of us.
2. When Wanda Had To Say Goodbye To The Vision She Created For Her Perfect Life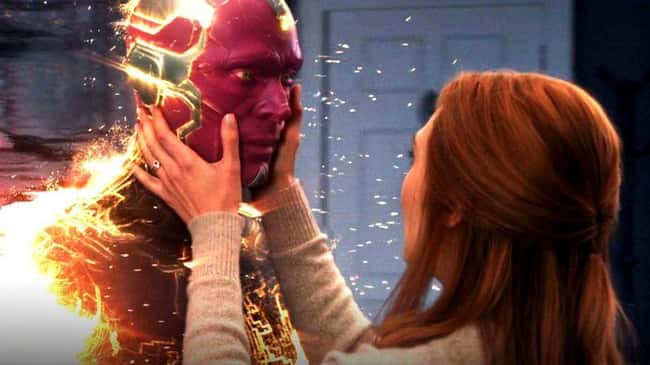 Goodbye to your loved one is hard, right? Poor Wanda had to do it TWICE to the love of her life! Regardless, she chose the safety of others over her love.
3. When Loki Realizes The Truth About His Reality, His True Heritage And Screams At His Father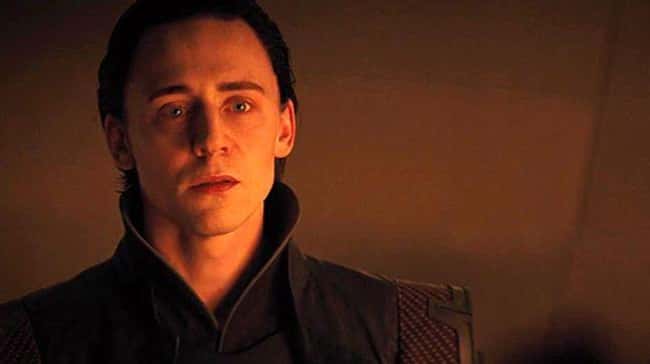 All his life, Loki only tried to outshine Thor, his brother, and impress his father Odin. However, in this scene, Odin reveals that Loki is a Frost Giant Prince. Loki realizes he's nothing more than a stone relic looked away until his 'father' has use for him!
4. Rocket Raccoon Opens Up About His Feelings Of Being Mocked Upon And That He Didn't Ask To Get Made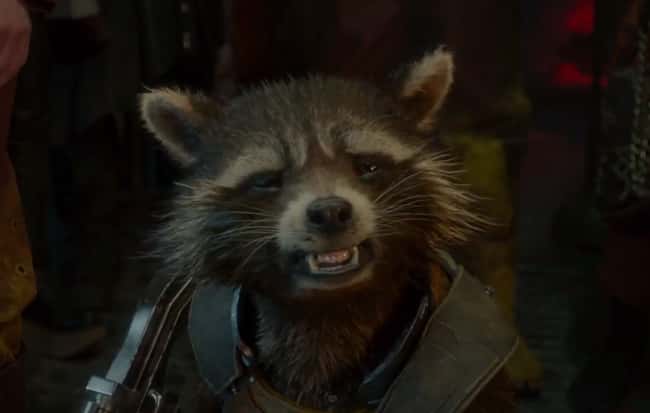 During a fight with Drax in a bar, Rocket Raccoon opens up about his true feelings that he had suppressed in him! We just couldn't see Rocket like this.
5. When Captain America Met His Lost Love Peggy Carter Who Is Suffering From Memory Loss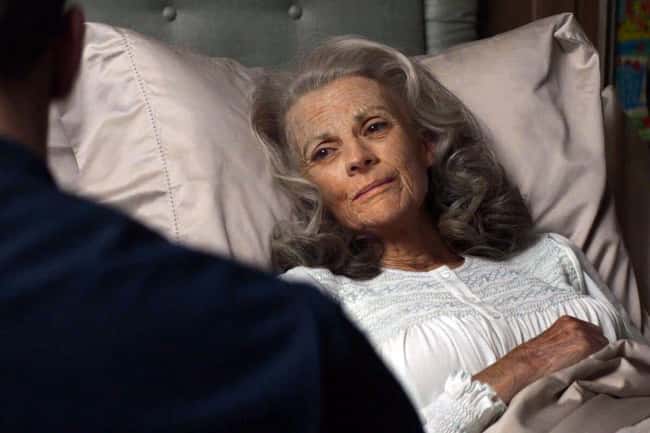 Steve Rogers/Captain America finally reunites with his love Peggy Carter. But sadly she's going through memory loss. Seeing your loved one in such a situation is truly heartbreaking.
6. When Hulk Isolated Himself Believing He Was Danger For Earth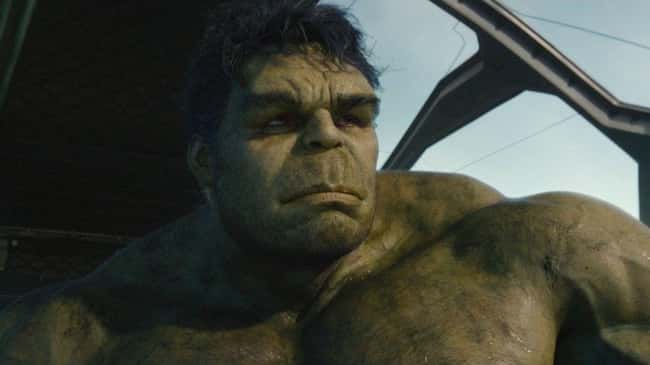 Hulk flies off to space to be alone because he thinks Earth is safer without him!
7. When Clint Barton/Hawkeye Uses Time Travel To Meet His Family But His Daughter Whisks Away As Soon As He Tries To Meet Her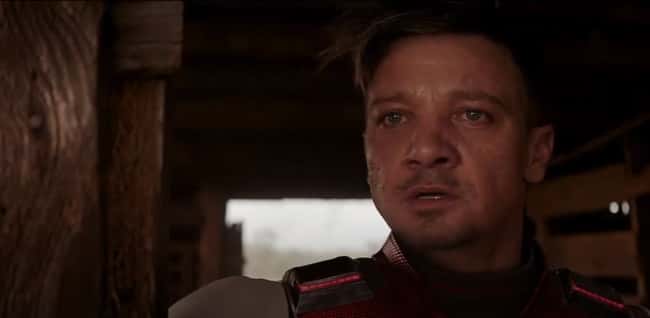 Clint Barton/Hawkeye loved his family the most! In fact, he was the first Avenger to retire to spend time with his family. However, at the start of the 'Endgame', we see Barton's family evaporate. He uses time travel to meet them but fails.
8. When Friends Turned Foe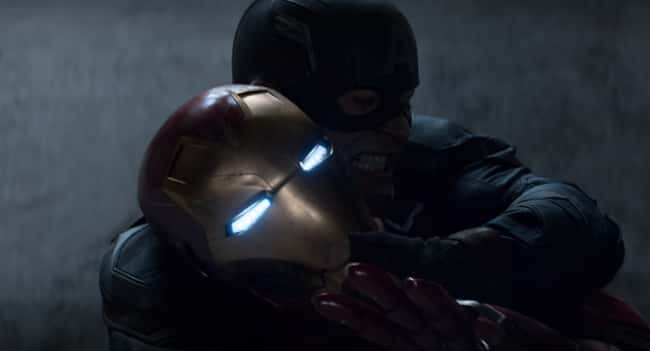 Seeing Tony Stark and Steve Rogers against each other was the worst thing!
9. When Nebula Spoke Her Heart Out As To Why She Hated Gamora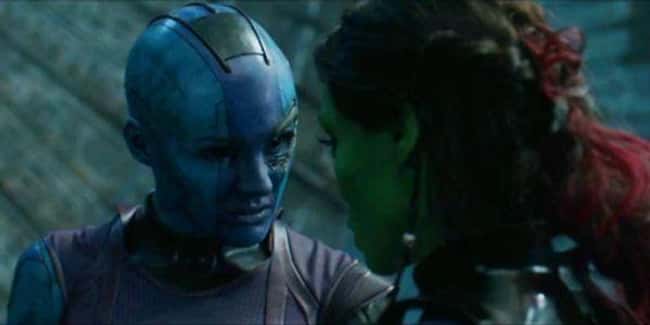 All her life, Nebula has hated Gamora and tried to win her Thanos' love. However, in this emotional scene, she finally opens up about her struggles and why she hates Gamora.
10. When Peter Parker Lost His Spider-Man Suit And Tony's Respect FOREVER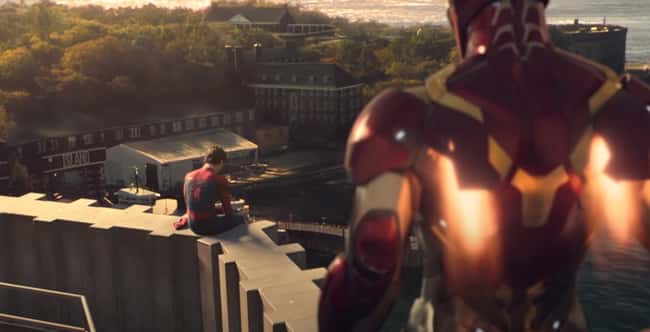 After disobeying Stark's orders, Peter accidentally endangers a ship, putting many people into trouble. This ends in a brutal scene where Tony takes away Peter's suit FOREVER and frees him from his heroic responsibilities.