Sharon Stone, is an American actress and famously known for playing vampires. She isn't lacking any confidence when it comes to showing off her body even at the age of 64. The Specialist actress took to Instagram on Sunday to show a summer picture of hers and show what she's packing.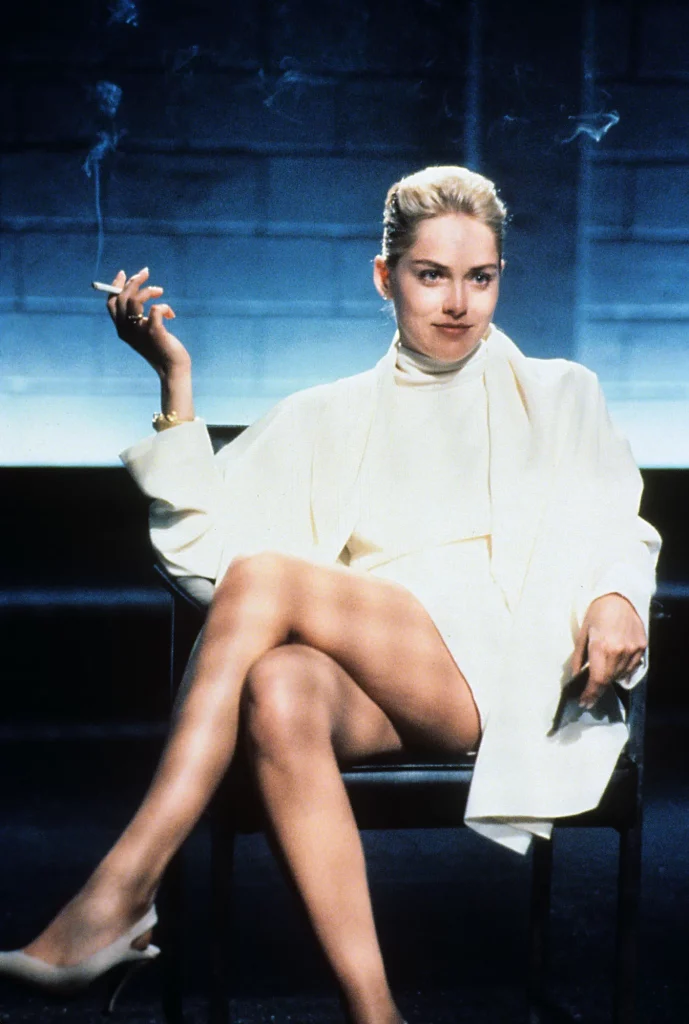 Also read: Blue Beetle Casts Basic Instinct Star Sharon Stone As Main Villain
Sharon Stone shares A Topless Picture
Enjoying her summer, The Basic Instinct actress shared a picture of herself by a pool on Sunday. She posed for some snaps and uploaded a topless picture to show her millions of fans what "Epitome of Class" looks like.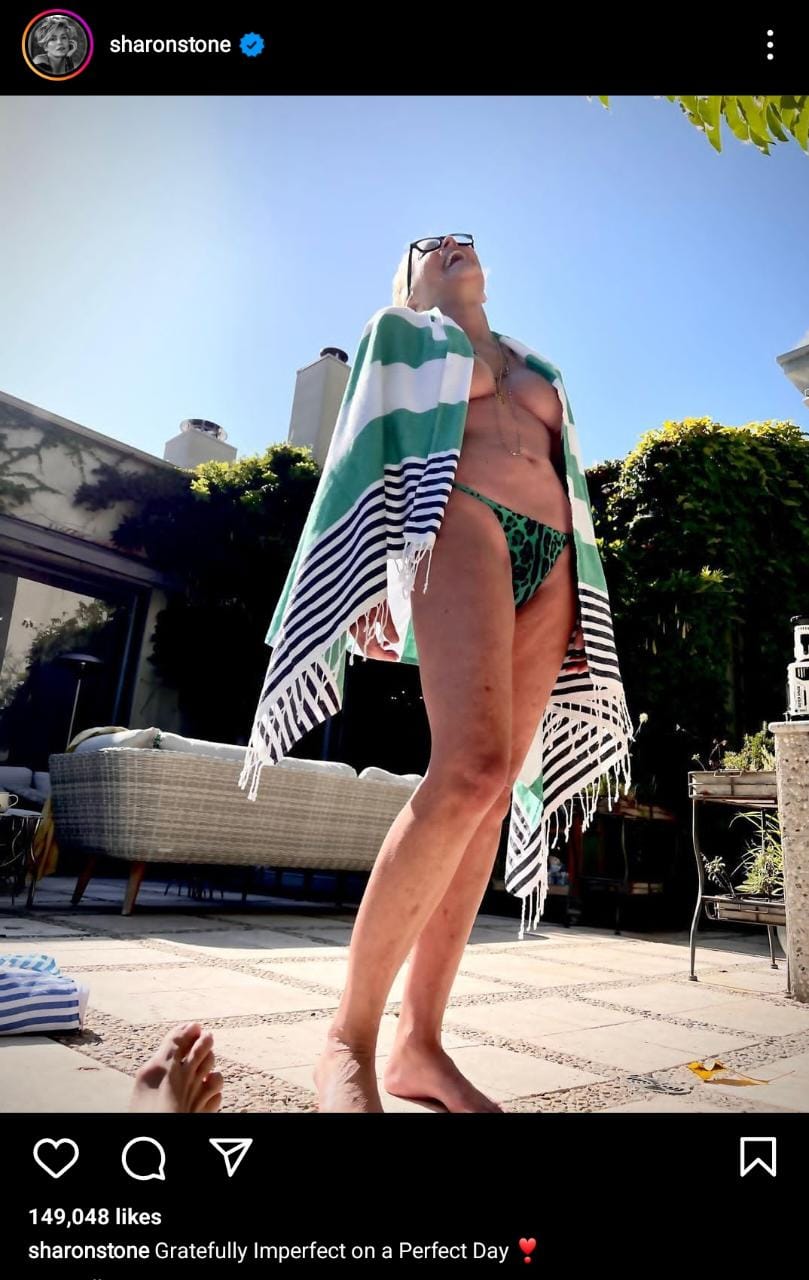 Also read: 10 Unbelievable Demands Made By Celebrities While Working
She did not expose herself completely but did remove her bikini top. She was covered by a green white towel around her shoulders and was in a green bikini bottom. Alongside the photo, she wrote, "Gratefully Imperfect on a Perfect Day". To have that amount of confidence at the age of 64 is really something.
As everyone expected, the fans went flooding into her comment section complimenting the picture as well as the actress. She has 3.2 million+ followers on Instagram.
You May Also like: Sharon Stone Blames Society For 9 Miscarriages
Fans React to The Picture
Not only the fans but even the celebrities were very much impressed by the picture. Paulina Porizkova commented, "And like a goddess, she laughs at the mortals". Joely Fisher commented "Haute", and Angie Stevenson added "Gorgeous as Always". Whitney Cummings said, "ICON".
Not only on Instagram, but Sharon Stone also caused a fire on Twitter as well where fans were praising her.
Fans commented that "Her Basic Instinct is still intact."
Her Basic Instinct is still intact.

— Maverick (@B_W_B_I_N) July 25, 2022
Some compared her to current stars and said she looks better than 30 year old plastic stars.
Looks better than most 30 year old Americans

— Third Leg of the Human Table (@noinfonoinfo) July 25, 2022
She took Twitter by storm as well.
She looks great for a woman of her age.

— Mr. B (@KennyBlackbur17) July 25, 2022
She still has it.

— Bob Briggs (@BobBrig43803547) July 25, 2022
She is still beautiful at 64.

— Rod Silva (U.S. Navy Veteran) (@rfsilva123) July 25, 2022
A fan praised her by saying that she has always been "Epitome of Class."
Yes, because she's always been the epitome of class. Next.

— Dennis Furlan ℹ️ (@dennisfurlan) July 25, 2022
Also read: These 5 Old Science-Fiction Films Predicted The Future?
The Actress also got attention at Dolce & Gabbana's fashion show which was hosted in Italy in July this year.
Source: MARCA