One of the most popular Hollywood actresses, Jennifer Aniston, 53, has captivated her admirers ever since she made an appearance in the Friends series aired in the 1990s. The actress is one of the most beautiful ladies in the business, earning her a large fan base and starting a trend in fashion. She is both the most well-known producer and actress in the United States. Due to the actress's fame, she has been the target of numerous rumors and gossip, which have negatively damaged both her personal and professional lives.
She has no issues with any of her two spouses. She is mostly focusing on her career, which, in her view, is appropriate. She continues to receive trolling. Despite these issues, she recently shared a glamorous image that was the cover photo for Allure magazine.
Also, Read – 'She went from America's sweetheart to ultimate victim': Friends Star Jennifer Aniston Was Shocked After She Found Angelina Jolie's Pregnant With Brad Pitt's Child
Jennifer Annister Ex- husband reacts to her IG Picture
Jennifer Aniston graced the cover of the most recent print edition of Allure magazine and looked lovely as always. A lot of people, including her ex-husband Justin Theroux, expressed their love and support in the comments after the Morning Show actress posted the cover photo on her Instagram page this week. The comment made by Aniston's ex-husband, though, really caught the attention. He simply left a punch (or a fist bump) and a red heart emoji after seeing the post.
Also, Read – Jennifer Aniston Gets Emotional Support From Ex-Husband Justin Theroux After Revealing Heartbreaking Infertility Journey as 'Love of Her Life' Brad Pitt Stays Silent
Jennifer Aniston's achievements in Hollywood
Numerous awards have been given to Jennifer Aniston during her career. She was nominated for eleven Screen Actors Guild Awards, five Golden Globe Awards, and seven Primetime Emmy Awards and received a movie star award on the Hollywood Walk of Fame. Her projected $300 million net worth. With a global box office take of more than $1.6 billion. For her role in FRIENDS, she won the Screen Actors Guild Award in 1996. She also won the 2003 Golden Globe for Best Actress in a Musical or Comedy Television Series.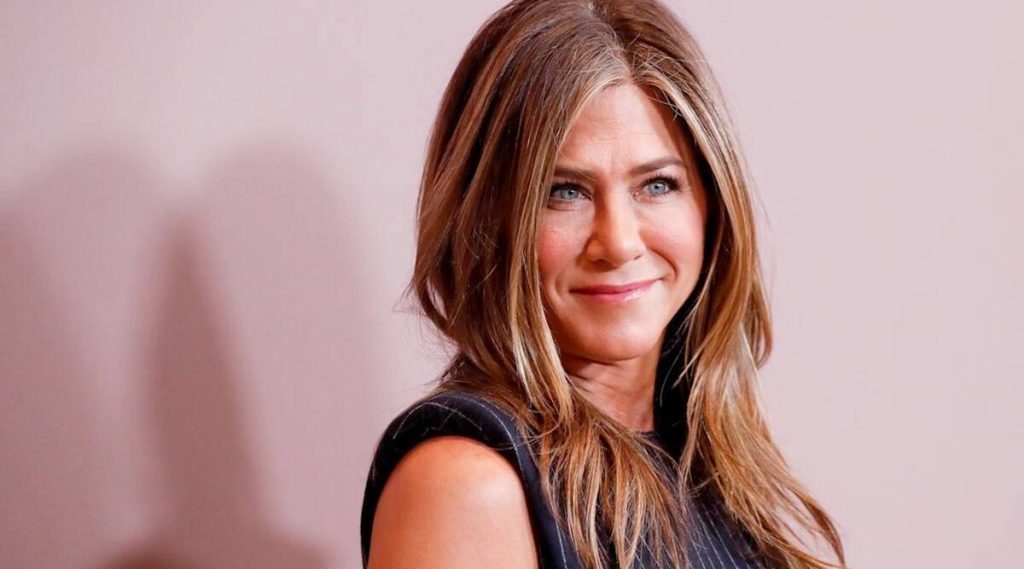 Also, Read – God forbid a woman is successful and doesn't have a child': Friends Star Jennifer Aniston Blasts Haters Blaming Her For Choosing $320M Hollywood Career Over Saving Brad Pitt's Marriage
Aniston had also tried to get pregnant as said by her,
"All the years and years and years of speculation… It was really hard. I was going through IVF, drinking Chinese teas, you name it. I was throwing everything at it. I would've given anything if someone had said to me, 'Freeze your eggs. Do yourself a favor.' You just don't think it. So here I am today. The ship has sailed."
She is an excellent and gifted actor and a producer as well as a well-known actress in Hollywood. Jennifer Aniston has a sizable following. She has no regrets about not having children and concentrating on her job; they are simply prying into her private life. As Aniston underwent the IVF procedure, she sought to conceive. Now that she has her dogs, which Jennifer Aniston considers her children, she is living a healthy lifestyle and also sending a message to avoid integrating her personal life with her business.
Source – PEOPLE