Meghan Markle has always garnered limelight ever since her relationship with Prince Harry became known to the public. Being a former actress, she was popular however, earning the title of the Duchess of Sussex rose her to a higher end even with the smallest efforts. Now, that she is on the top, she is bound to be targeted by various parties including her old foe, Piers Morgan.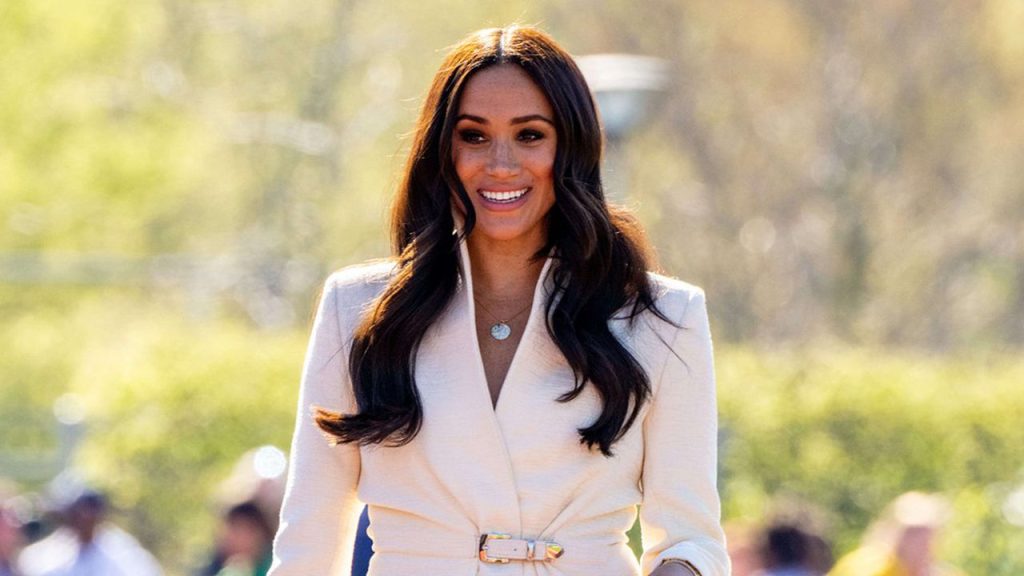 Also Read: Despite Feeling Sorry For Meghan Markle, Kate Middleton Was Unhappy With Meghan Turning Against the Royal Family After Her frustrating Experience
Piers Morgan and the 41-year-old royal family member had been on odd terms. However this time, the former had targeted her rather indirectly by joining hands with the Canadian clinical psychologist Jordan Peterson.
Meghan Markle Used Jordan Peterson's Clip for her Show
Also Read: Meghan Markle Had a Bizarre Moment While Dating Prince Harry as King Charles Thought She Was Kate Middleton's Sister
The Duchess of Sussex, Meghan Markle had initiated her podcast show, Archetypes on Spotify where she "dissect, explore, and subvert the labels that try to hold women back."
Stating in the teaser, the former actress will have "conversations with women who know all too well how these typecasts shape our narratives. And I'll talk to historians to understand how we even got here in the first place."
Sharing her personal struggles as well, she used one of Jordan Peterson's lectures in her podcast to demonstrate his thoughts on women. The recognized clinical psychologist has often garnered attention for his viewpoints on various topics.
Back in 2017, Peterson in an interview discussed how "crazy" women cannot be controlled by men. Last month, the former took a jab at him by playing the clip in which he stated, "I don't think that men can control crazy women."
Now, that the wife of Prince Harry had already used his clip, TV personality, Piers Morgan had decided to take advantage of that by asking the author about the same.
Jordan Peterson Slams Meghan Markle on The Piers Morgan Uncensored
Also Read: Piers Morgan Blasts Meghan Markle, Claims She's a Hypocrite Who Brainwashed Prince Harry
The 60-year-old Peterson made an appearance on the Friday night show of Piers Morgan Uncensored where he addressed the podcast show of the Duchess of Sussex.
The former slammed the American-British royal family member by stating he thinks her of the same league as United States Vice President Kamala Harris in terms of their falsehood.
"Her voice drips with the same falsehood that the voice of Kamala Harris drips with. It's this sanctimonious, faux compassionate, talking down to her audience. Trying to be sure that we're all really on the same compassionate page here and we're all being victimized by terrible forces that are arrayed against us and none of that's really fair. It just grates on me," he stated.
He also addressed the clip, Markle used in her podcast stating,
"And I do believe that it is the case that it's very difficult to control female anti-social behavior often of the type that's been pilloried as hysterical and I think that there is no shortage of clinical evidence to support precisely that claim. It's very difficult for women to control female anti-social behavior and females who are anti-social that feminine pattern is reputation salvaging under the guise of compassionate care and it's extraordinarily destructive, so I stand by my words."
Even though it's not the first time that the mother of two had been slammed for the series, she had yet to address the latest comments stated by the Canadian personality.
Source: Piers Morgan Uncensored