With each new film and Disney+ series, the Marvel Cinematic Universe continues to expand, adding ever-more strong Avengers to an already remarkable roster of characters. With new threats threatening to break the Multiverse during Phase 4 of the MCU, the Mightiest Avengers may require some assistance. While the team already has some amazingly powerful characters, there are many more on the way, some of Marvel Comics' most formidable Avengers are yet to appear in the MCU.
Nova
If the MCU decides to make Nova a new Avenger, two versions of the character could be used. Richard Rider, the first, was created by Marv Wolfman and John Romita Sr. for The Man Called Nova #1 in 1976. Richard gains his abilities from the last surviving member of the Nova Corps and quickly rises through the ranks of the Avengers to become one of the most powerful of all time. Jeph Loeb and Ed McGuinness created a second version of the character, Sam Alexander, for Marvel Point One #1 in 2011. After finding the antique Nova Corps helmet his inebriated father had hidden, Sam's iteration of Nova gains power.
Namor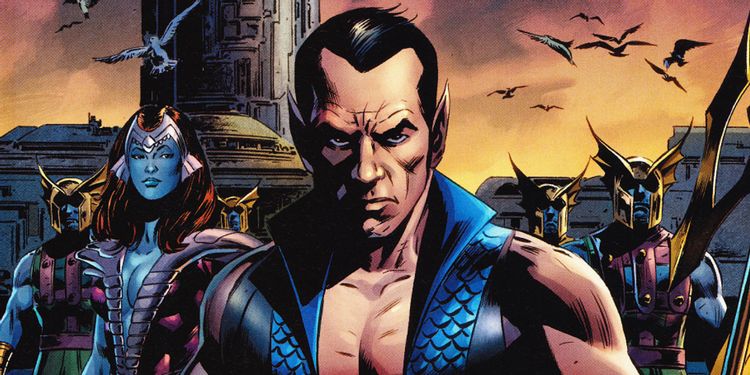 Namor is a famous character who, together with Captain America and the Human Torch, helped Marvel construct its comic book empire. He was created by Bill Everett for Marvel Comics #1 in 1939. So, why hasn't Namor made an appearance in the MCU yet? The simple answer is that, similar to the Incredible Hulk, Marvel sold Namor's rights to Universal in the 1990s. While Marvel now owns the production rights to both characters, Universal may still hold the distribution rights, making solo films for Hulk and Namor improbable. However, now that the MCU has established itself on Disney+, the Sub-Mariner may be the subject of a series.
Wonder Man
Created by Stan Lee, Jack Kirby, and Don Heck for The Avengers #9 in 1964, ticks all of the major superhero power boxes. He possesses superhuman strength, speed, endurance, agility, reflexes, invulnerability, and even immortality. He sometimes wears a jetpack on his belt that allows him to fly. Wonder Man has already faced up against Avengers like Thor, and his peers both fear and respect him. In a word, any war in which Wonder Man is involved might swing the scales in favour of the Avengers. Perhaps he'll start out as a formidable villain before joining the good people.
Hyperion
Created as a villain by Roy Thomas and Sal Buscema for The Avengers #69 in 1969, but he eventually became a hero in several arcs. That's because each Hyperion iteration hails from a different timeline and is usually in charge of a group of heroes or villains. Hyperion frequently appears in scenarios involving time manipulation, as both a great friend and a major threat to the Avengers. Hyperion originally appeared in comic books when Kang the Conqueror called him to fight the Avengers for the Grandmaster's entertainment. Now that the TVA is a part of the MCU, bringing Hyperion into future films and episodes shouldn't be too difficult.
Blue Marvel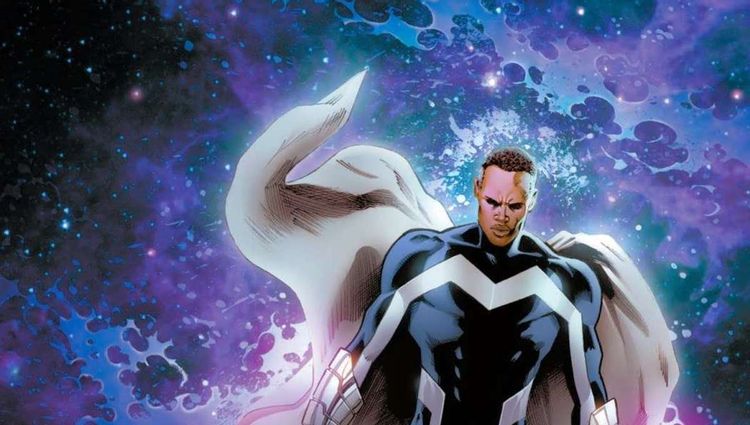 Blue Marvel is a superhuman with tremendous strength, stamina, speed, and resistance who can manipulate energy, light, and anti-matter is trained in hand-to-hand fighting and is a highly skilled engineer and scientist. He was created by Kevin Grevioux for Adam: Legend of the Blue Marvel #1 in 2008. Blue Marvel has it all, from intellect to brawls, as well as an unshakeable sense of honour and a desire to fight for those who cannot protect themselves. While there's no doubt that Blue Marvel is one of the most powerful Avengers ever created by Marvel Comics, his history is one of the most intriguing aspects of the character.
Squirrel Girl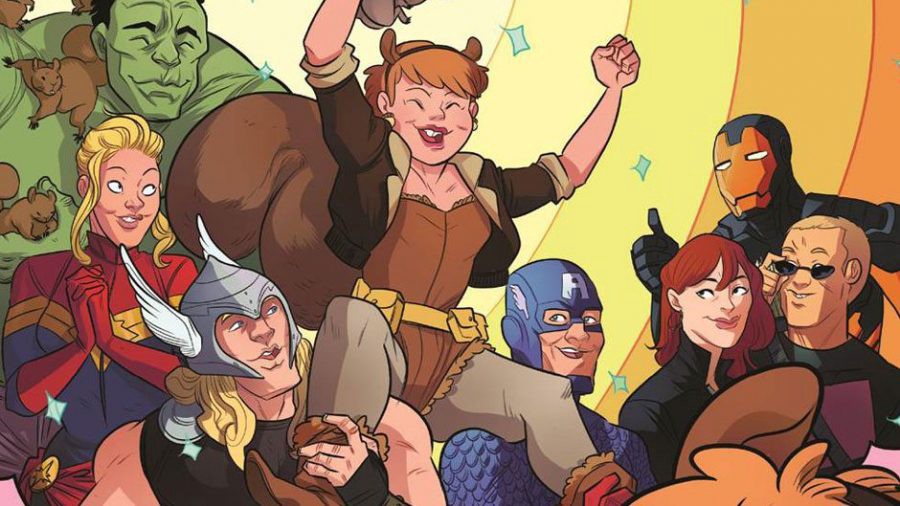 Created in 1991's Marvel Super-Heroes vol. 2 #8 by Will Murray and Steve Ditko as a light-hearted and amusing heroine that helped to inject some fun into the sometimes overly gritty superhero adventures. The character became a phenomenon only after she was given her own solo series, The Unbeatable Squirrel Girl, in 2015. That's because, in her solo adventures, Squirrel Girl encounters Marvel's most dangerous foes and always emerges victorious.
When Marvel Television was still a part of the project, Squirrel Girl was on the verge of being a member of the MCU. Milana Vayntrub was slated to play Squirrel Girl in a New Warriors TV show, but it was cancelled before it had a chance to dazzle the world. Kevin Biegel, the showrunner for New Warriors, reportedly alleged that the show was cancelled because it was "too queer," something Marvel publicly rejects. Whatever the case may be, the cancellation of the New Warriors project is a miscalculation that Marvel should quickly correct by enabling Squirrel Girl and the rest of the team to join Disney+.