Kate Kane is the new vigilante in Gotham after Batman went missing in action. She is the city's hope in The CW's Arrowverse.
Kate and the Batsuit
From the season premiere of Batwoman, Kate has been fighting crime using her cousin's batsuit. She has been dealing with Red Alice dressed this way. But Kate is not here to be Batman. She has her own role and responsibilities to fulfil. She has her own identity and therefore needs her own costume. Kate dressing up in Batman's suit has the people of Gotham hoping and craving for him. They believe he is back. Even the villains have come back with their own plans for Batman.
Batwoman gets her own suit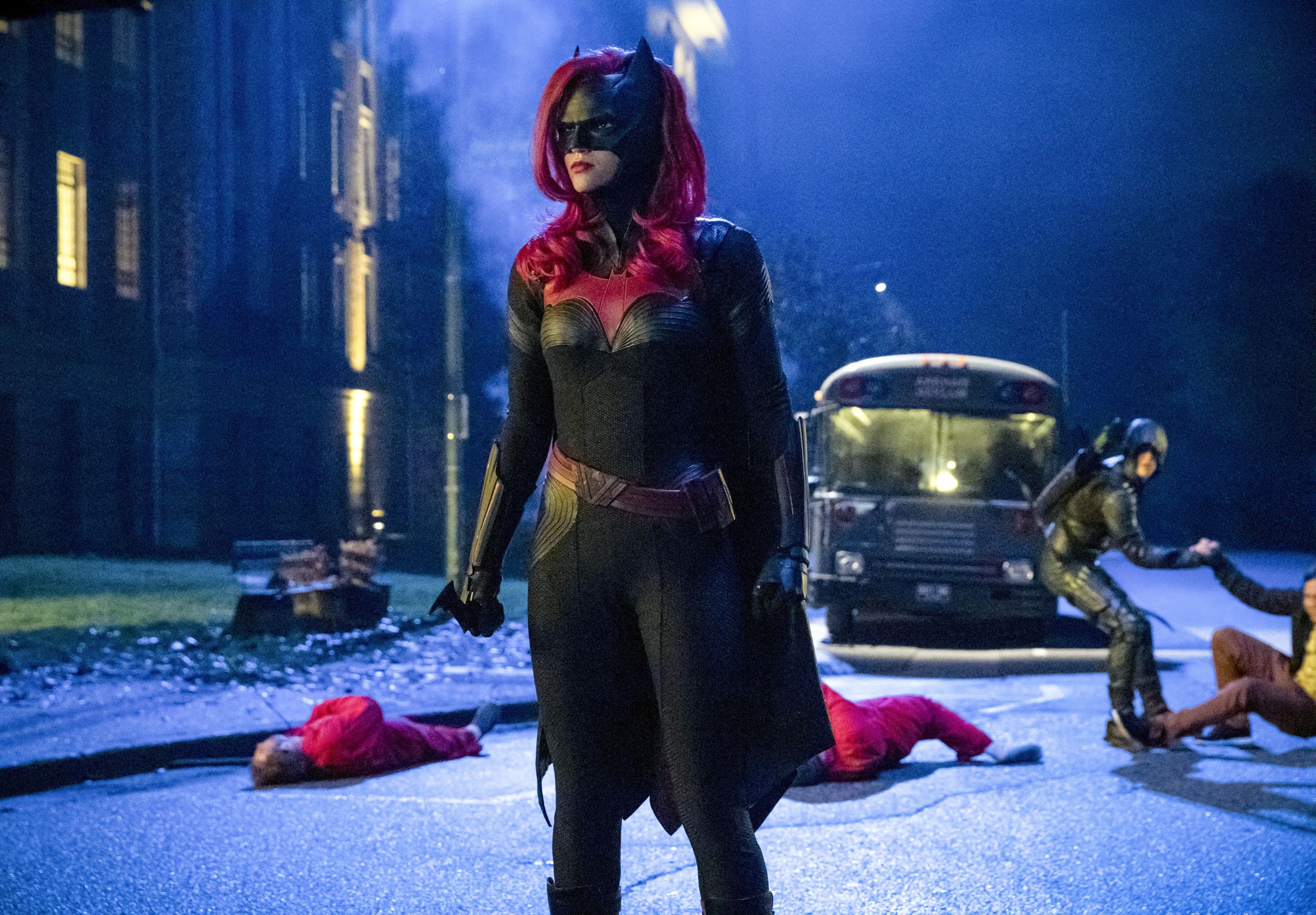 This section contains spoilers for the 'Down Down Down' episode of the TV show Batwoman. So if you haven't watched it yet, we suggest you abort reading now. 
One of the villains knows the hidden identity of Batman and wants to kill him. To achieve his goals, he also creates a situation where the lives of other people are endangered. He wants Batman to show up. Since that is not happening, Kate decides to face the villain herself. But this time, she will go as herself. Luke alters and repairs the batsuit, puts a red bat on the chest area and adds the red wig.
When the people see Kate dressed this way, they realize that their vigilante is not Batman after all. Vesper Fairchild speculates the name for their new protector and the answer to this question is given elsewhere by Sophie "Batwoman".
Watch the promo for episode 3 'Down Down Down' here.
https://www.youtube.com/watch?v=4bloYFccG6k&list=PL6abPzY300GXjyDASlCjpE7cImbjMjnTb&index=5
Do you like Batwoman's costume? Let us know your thoughts in the comments section!
Sources: ComicBook, SimpleNews