Actor Donald Glover made his Marvel Cinematic Universe debut in Spider-Man: Homecoming. The cameo definitely stoked a lot of hopes for future characters who might appear in the MCU, with some hoping Glover might return for the sequel. Spider-Man: Far From Home screenwriters Chris McKenna and Erik Sommers have now revealed, although there was talk of the actor returning, why Glover didn't appear in the movie.
The scene from Spiderman: Homecoming gaves hopes for Donald Grover's reappearance
When asked by The Hollywood Reporter if there were talks to bring Glover back for Far From Home, McKenna replied, "We definitely considered that. We definitely thought, 'How great it would be to bring back Aaron Davis again.' Other considerations come in. We went down that road a little bit, then the movie really spent such little time in Queens and gets to Europe pretty quickly. Some ideas you just have to give up."
Sommers added, "That's really what it came down to. We loved that character and we wanted to do it, but we just wanted to get out of New York and get on the trip as soon as possible. There were several things we would have loved to do in New York before he left, but we just didn't have time."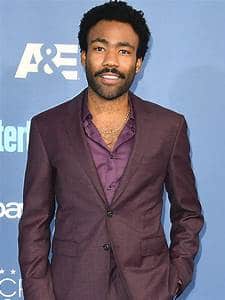 In the comics, Aaron Davis/Prowler is the uncle of Miles Morales, who many have been hoping to see on the big-screen for a long time. Glover is known for the music he's produced as Childish Gambino and his roles on such TV series as Community and Atlanta. He's also playing the role of Simba in the live-action Lion King remake.
Starcast
Directed by Jon Watts, Spider-Man: Far From Home stars Tom Holland, Samuel L. Jackson, Zendaya, Cobie Smulders, Jon Favreau, JB Smoove, Jacob Batalon and Martin Starr, with Marisa Tomei and Jake Gyllenhaal.
https://www.youtube.com/watch?v=6G93mw2R_KM