American actress turned director Olivia Wilde is continuously making headlines amidst her highly anticipated thriller film Don't Worry Darling which is set to release this month. The movie is rather seeking attention for the controversy revolving around the people associated with the film than its actual plot. The movie is set to be premiered for the first time at the ongoing 79th Venice International Film Festival.
Also Read: Internet Obliterates Olivia Wilde, Calls Her Amber Heard 2.0 After Alleged Attempt To Bring Down Florence Pugh
Despite the controversies, the 38-year-old filmmaker recently shared various details for the upcoming thriller film including the inspiration behind the villain of this movie, Frank who is played by Chris Pine.
Olivia Wilde Revealed Details About Don't Worry Darling's Antagonist Frank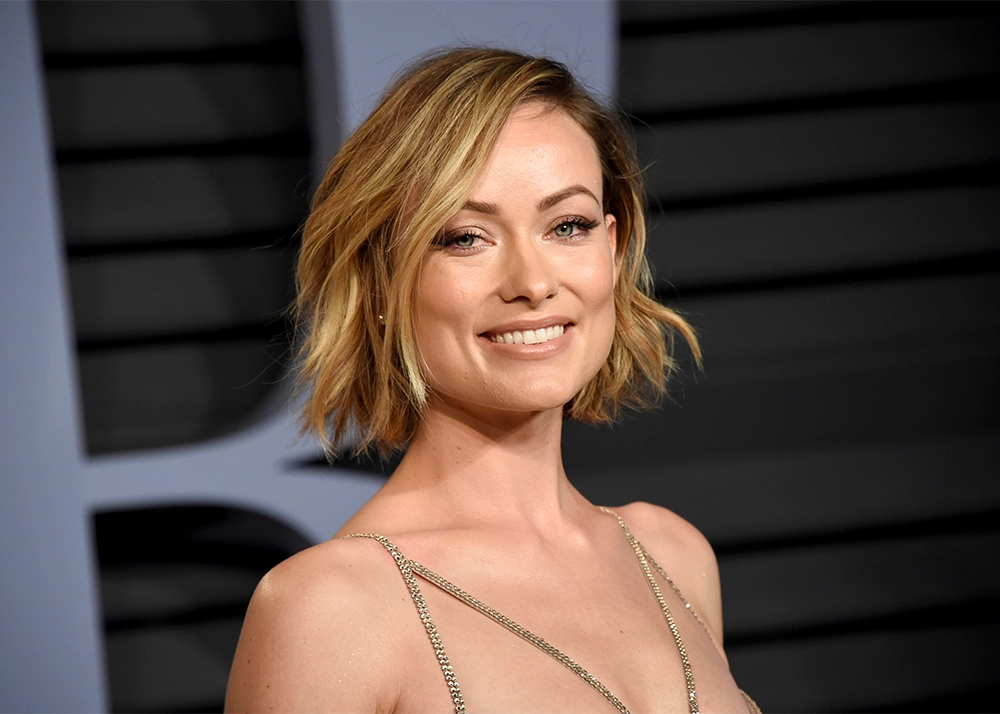 Also Read: Olivia Wilde Gets Trashed For Enabling Abusers in Industry After Video of Begging Shia LaBeouf Goes Viral, Gets Compared to Amber Heard and Joss Whedon
The filmmaker in a recent interview with Variety shared that the antagonist character from her upcoming thriller film Don't Worry Darling, is inspired by Canadian media personality Jordan Peterson, describing him as "this pseudo-intellectual hero to the incel community." 
She further explained about the incel community stating, "[Incels are] basically disenfranchised, mostly white men, who believe they are entitled to s*x from women," adding to her explanation that inspired the character Frank, she shared, "And they believe that society has now robbed them — that the idea of feminism is working against nature, and that we must be put back into the correct place."
Also Read: Florence Pugh Declares War on Olivia Wilde After Confirming She Won't Do Press For Don't Worry Darling Outside Venice Film Festival After Viral Video of Wilde Begging Shia LaBeouf To Return Despite Dune 2 Star's Discomfort
She further stated about the community stating that "They're actually succeeding in many different ways,"  sharing about Peterson who is the inspiration behind her character, she stated, "But this guy Jordan Peterson is someone that legitimises certain aspects of their movement because he's a former professor, he's an author, he wears a suit, so they feel like this is a real philosophy that should be taken seriously."
Olivia Wilde's Explanation For Her Chris Pine's Frank in Don't Worry Darling Faces Backlash
You May Also Like: Olivia Wilde Says She Hates The Nastiness From Her Ex-Partner Jason Sudeikis Who Served Her Custody Papers At CinemaCon
While the actress is continuously getting backlash for her previous controversies, she recently put oil into it by further comparing her anticipated movie's character with a real-life personality. The Internet started slamming the filmmaker for her recent explanation in the interview. Check out the tweets below.
When people start talking like this it's usually as a pretext for why their latest project is a dumpster fire of fail.
It's easier on the ego to blame the failure of 2016 Ghostbusters on some insignificant outgroup rather than accept that *perhaps* your product is lame.

— Phalanx (@insertcoinhere1) September 2, 2022
Not even close to accurate🤣🤣, but expect nothing more from her

— mom mommy mom mom mommy (@V5mommy) September 2, 2022
So she doesn't understand Peterson and she projected that distorted perception onto a character.

Art I guess

— Little David (@JediGhostBear82) September 2, 2022
Out of all the criticisms of Peterson, labeling him "king of Incells," is super weird…

— Solomon (@SolomonJMart) September 2, 2022
Obviously she knows zero about Jordan Peterson. Like most who vilify him, they've never taken the time to watch or listen to him.

— Try_common_sense_people (@try_common) September 2, 2022
Olivia Wilde-directed Don't Worry Darling is a highly anticipated psychological thriller film that stars Florence Pugh and Harry Styles as the main protagonist who is an idyllic couple living in an experimental community that is hiding dark secrets.
It is set to be released in the United States on September 23, 2022.
Source: Variety