News of Emily Ratajkowski and Sebastian Bear-McClard splitting up came a few months ago. It has been claimed that the film director reportedly cheated on his wife and thus the two parted ways. However, another rumor about the actress soon took over and started spreading like wildfire. According to the rumors, the model and the Fight Club actor, Brad Pitt has started dating recently. The news easily gained a lot of attention and took over social media as well. Recently fans are even convinced that the Bullet Train actor and the My Body author are moving in together.
Emily Ratajkowski and Sebastian Bear-McClard's relationship
Emily Ratajkowski is an American actress, author, and one of the most well-known models of this century. Despite all the fame, she kept her romance with film producer Sebastian Bear-McClard mostly under wraps. Prior to being romantically involved, the two were longtime friends who belonged to the same social circle. After only a few weeks of dating, the actress jumped right into marriage in 2018. The two were together for years before splitting, starting off as 'just friends' and eventually welcoming baby Sylvester Apollo Bear. On July 8, 2022, the model and the film producer reportedly parted ways.
Also Read: "She is not speaking to him because of his infidelity": Emily Ratajkowski Seemingly Confirms She's Dating $300M Worth Brad Pitt, Completely Cuts Ties With Ex-husband
Sebastian Bear-McClard is a serial cheater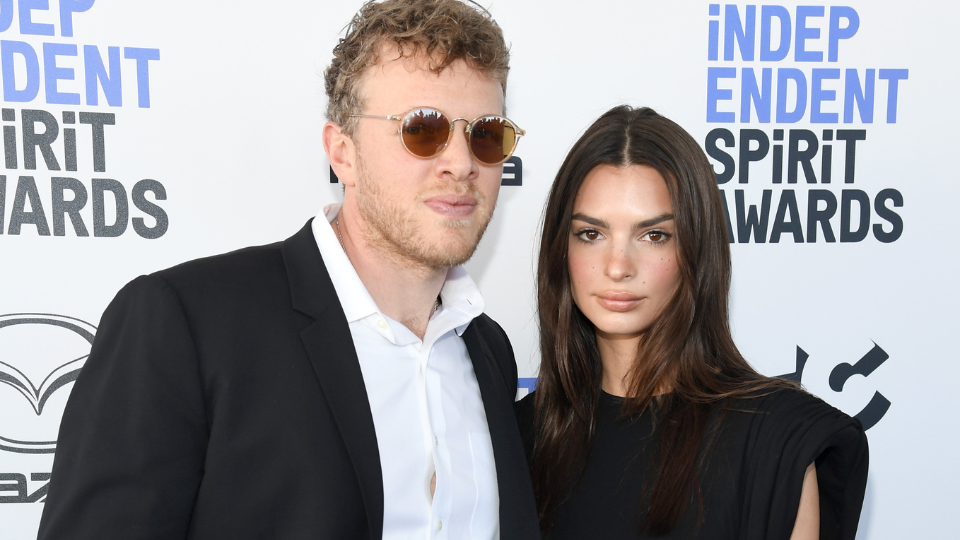 After discovering that her estranged husband, Sebastian Bear-McClard, had reportedly cheated on her, Emily Ratajkowski filed for divorce. She even relocated to a different apartment in order to establish distance from him. A source close to the model informed Page Six about the film producer's infidelity. "Yeah, he cheated." they confirmed. "He's a serial cheater. It's gross. He's a dog." the source told the outlet.
At the moment, neither party has publicly admitted that their breakup was due to the film producer's infidelity. However, the model has stood out for liking a number of posts of the cheating rumor on social media. Page Six also obtained court papers and according to them the model filed a lawsuit in Manhattan Supreme Court on Thursday. Notably the case was contested, meaning there are still legal difficulties to be resolved between the two.
Also Read: While Angelina Jolie's Busy Securing Their Kids' Future, Her Ex Brad Pitt's Reportedly Gallivanting In New Relationship With $8M Worth Model Emily Ratajkowski
Are Brad Pitt and Emily Ratajkowski dating?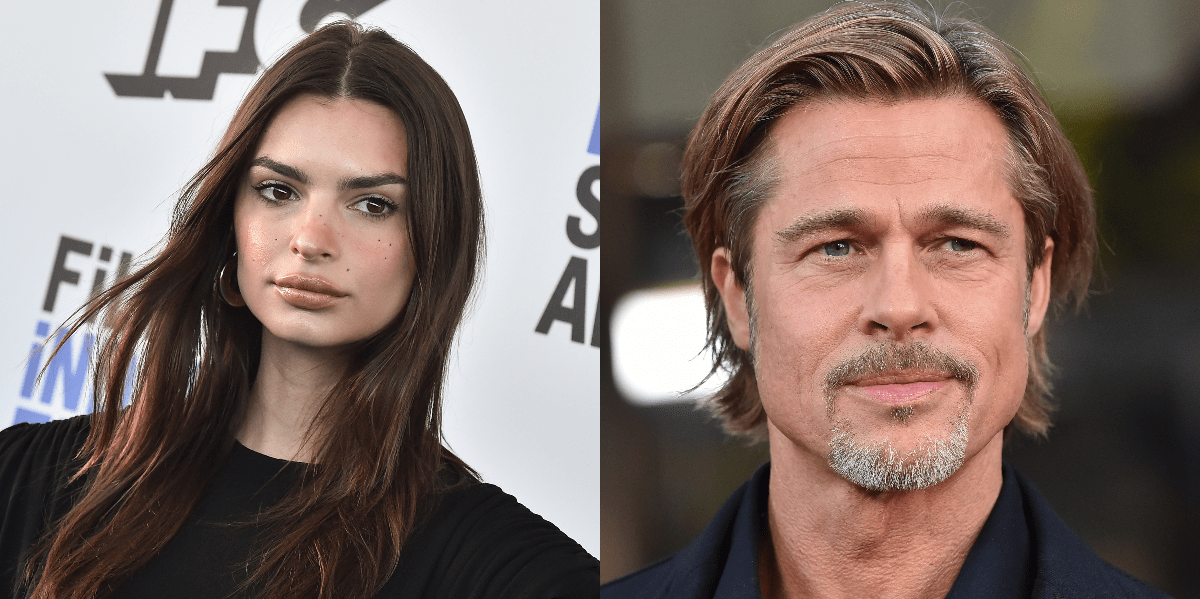 After Emily Ratajkowski split with Sebastian Bear-McClard, rumors about her dating Brad Pitt started to circulate. Reportedly, the Bullet Train actor has been smitten with the model for a while. According to a certain source:
"Brad's drooled over Emily ever since she got her break in the Blurred Lines video with Robin Thicke, then alongside Ben Affleck in Gone Girl. She's totally his type and someone he's admitted he'd love to hook up with, especially now that they're both single and he's up for having fun. She's hyper intelligent and super discreet, too, and that counts for a lot with Brad."
The My Body author just declared this month in a TikTok video that she is a "recently single person" who was "thinking about dating and stuff". The actress' video has convinced the fans even more that she and Brad Pitt are secretly dating and planning to move in together.
Also Read: "He has this s—t list": Aaron Taylor-Johnson Reveals Bullet Train Co-Star Brad Pitt Maintains a List of Actors He Will Never Work With, Calls It His S—t List
Source: Page Six