It has been a subject of debate among fans whether or not Warner Bros. should recast Ezra Miller to act in The Flash movie. Ezra Miller has been in the news for all the wrong reasons. In the recent past, Miller has encountered a plethora of legal issues, be it choking a woman and assaulting her or being arrested multiple times in Hawaii. These are only some of the reasons behind Ezra's ill fame. But Warner Bros. has categorically refused that they are considering re-casting Ezra. But that hasn't stopped the fans from speculating about Ezra Miller's future. And Twitter believes that they have the perfect replacement – Elliot Page.
Elliot Page would be the ideal replacement for Ezra Miller
Twitter has suggested that Elliot Page might be the perfect replacement for Ezra Miller to play the role of Barry Allen in The Flash. A certain fan, that goes by the Twitter Handle @dcauwatchtower, said that Elliott Page would be perfect to play the role of Flash. Not only would that put a gender-queer actor in the role, but Elliot would also be an attractive choice to play the role of The Flash.
Saw someone mention that The Flash should be recast as Elliot Paige earlier and now I'm obsessed with the idea.

Not only does it keep a genderqueer actor in the role, but Elliot's no stranger to superhero outings (X-Men and Umbrella Academy), and is all atound great.

Need this. pic.twitter.com/ar6ugQSXUI

— Watchtower Database (@dcauwatchtower) July 3, 2022
And fans couldn't agree more with the suggestion. They want Warner Bros. to make this happen.
this casting is phenominal, and frankly i'm a little hurt i didn't think of it first.

— Amy (@MajoraAmystery) July 3, 2022
https://twitter.com/BluenosedCash75/status/1543728183090073600
I'm starting a new movement #MakeAnActulGoodFlashMovie

— Metal Gear Solid Jake 6 Danger Zone (@Jacobyj8181) July 3, 2022
I'm gonna take a hard stance against this, that's as good a casting as Ezra was for Barry.

— Mothman 🇺🇲🇺🇦 (@Mothman64574879) July 4, 2022
Also Read: Ezra Miller Reportedly Housing Three Minors in Gun Farm, Fans Say 'This Guy is Charles Manson 2.0'
The hold-up in casting Elliot Page as The Flash
But, most likely, Warner Bros. will not be doing that. The studio is not looking to recast Miller as The Flash because that will result in them having to reshoot the entire film as they appear in nearly every scene. The studio has revealed that it will "not be a realistic proposition" for them. Thus it seems like the studio is stuck with Ezra, not by choice, but by compulsion.
That is why even though fans believe that the re-casting would be impeccable, there is no way to bring their dream to fruition.
Problems posed by Ezra Miller on the set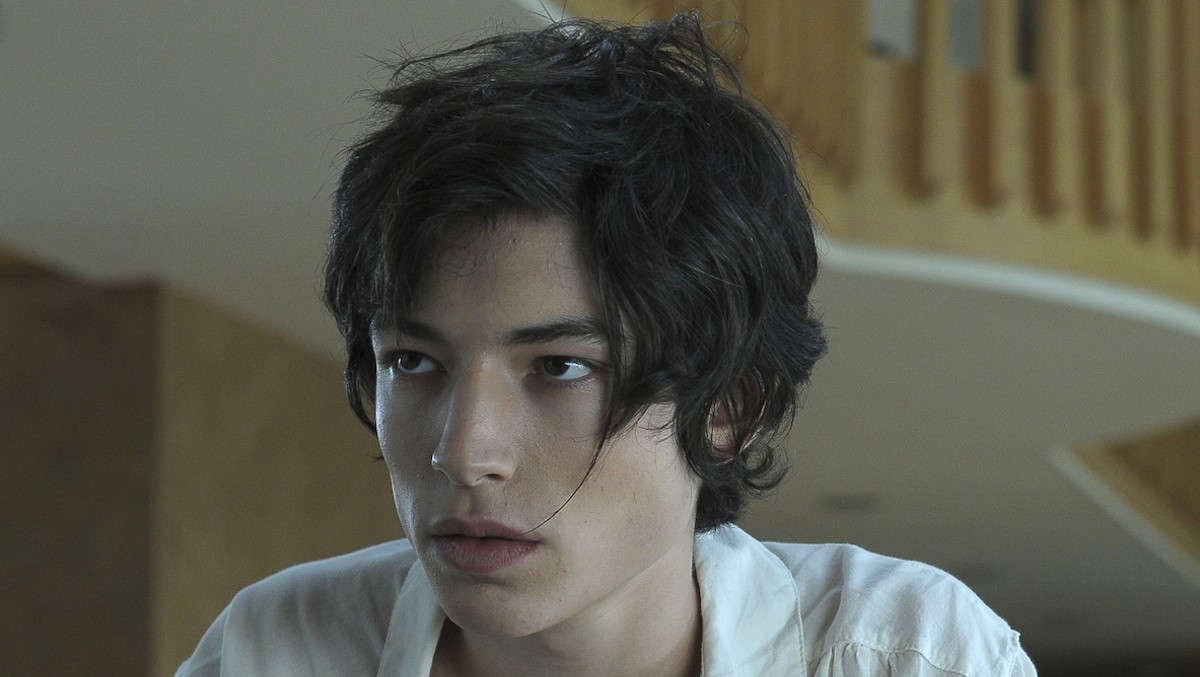 Looks like Ezra Miller is staying in DC Extended Universe. But it remains to be seen how long they settle for Ezra. It has been reported that The Fantastic Beasts actor has posed various problems on the set because of their behavioral problems. This means that the actor's future hangs in the balance.
Also Read: 'Ezra Miller is the American Psycho': In Hilarious Turn of Events, the Internet is Calling the Flash Actor Real-Life Patrick Bateman