It has recently come to light that stardom did not stop James Martin from resuming his day job at Starbucks. The Oscar-nominated actor who suffers from Down Syndrome revealed recently that he returned to his day job after finishing the movie. According to him, he has been doing his best at helping out his customers. Moreover, he has a good knowledge of food and cooking as. The movie An Irish Goodbye starring Martin has been nominated for the upcoming Academy awards. Clearly, he has not let his condition come in between his dreams. Martin pointed out about not judging a book by its cover.
James Martin Resumes His Day Job at Starbucks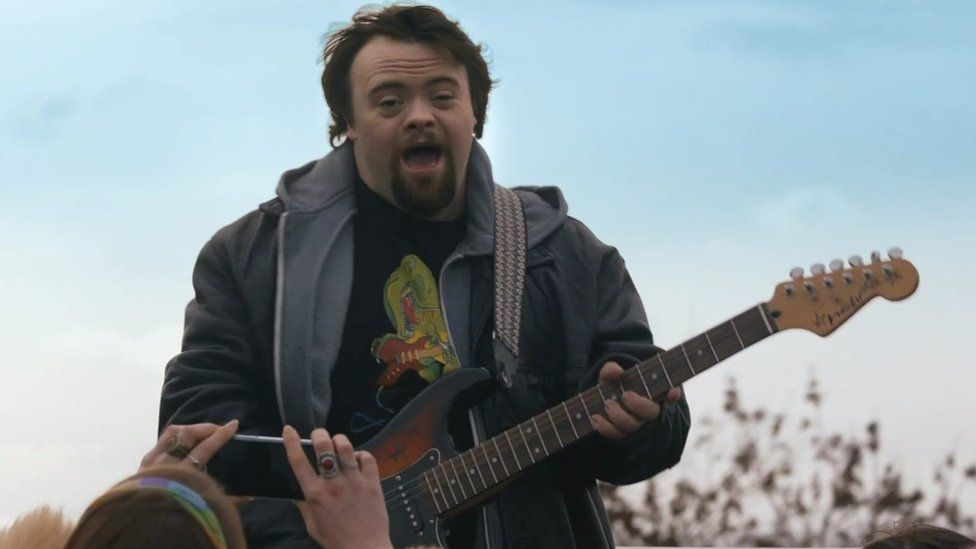 It is not a common sight to see actors or celebrities, in general, working normal jobs. And to break this widespread view, oscar-nominated actor James Martin has come into the scene. Recently, he revealed that after finishing his work on An Irish Goodbye, he went back to his day job at Starbucks in Belfast. The actor had been working there before he went off to work on his movie. However right after finishing his acting work, Martin resumed his job and has been doing his best for the customers. According to Mirror, he shared that he  "helps out all the customers" at his job.
Also Read: 10 Characters You Might Not Know That Were Voiced By Mark Hamill
Additionally, he said he had been  "doing that a long time". Furthermore, the Ups and Downs star also has experience working in an Italian restaurant called Scalini's. As a chef there he worked on various food items such as meatballs, Garlic bread, etc. Neither his Down Syndrome nor his acting job has prevented the actor from doing what he wants.
Also Read: 6 Times We Missed Cameos Made By Real People In Animated Movies!
His Thoughts On Being an Actor with Down Syndrome
James Martin inspired people like him with his role in the TV show Ups and Downs. On top of that, he has been nominated for an Oscar for his role in An Irish Goodbye. Clearly, the actor is making a good name for himself in the film industry. The film has also been nominated in the Best Short Film category at the Academy Awards. Martin plays one of the two brothers (the protagonists of the story). The plot revolves around the pair reuniting upon their mother's death and discovering her bucket list. As for the award ceremony this year, it will take place in March.
When it comes to acting, the 30-year-old actor has pointed out that having Down's Syndrome did not prevent one from possessing talent. He shared with the publication (Mirror) saying, "anybody can act". Taking the example of the late scientist Stephen Hawking, Martin added people to "not judge a book by its cover". Hawking appeared on TV shows even while suffering from motor neuron disease which caused almost all his body parts to get paralyzed. And looking at the actor's career, his words actually hold truth and volume.
Also Read: 10 Excellent But Forgotten Sci Fi/Adventure Movies That Make Us Weep For New Age Cinema
Source: Mirror. Co.Uk