The Kardashians have been known for their famous 'Kardashian curse' which seems to hit the partners of the famous sisters and end up derailing their lives. The list of men who have fallen victim to it just keeps on getting longer. And although it's all hearsay, one can just put it all to coincidence. Kourtney Kardashian's ex-Scott Disick appears to have also been hit by the curse and is even being neglected by the Kardashians recently. It would come to no one's surprise that the Kardashians are really good at cutting off people from their lives the moment they are done with them and Scott Disick might be receiving the same treatment.
Scott Disick and Kourtney Kardashian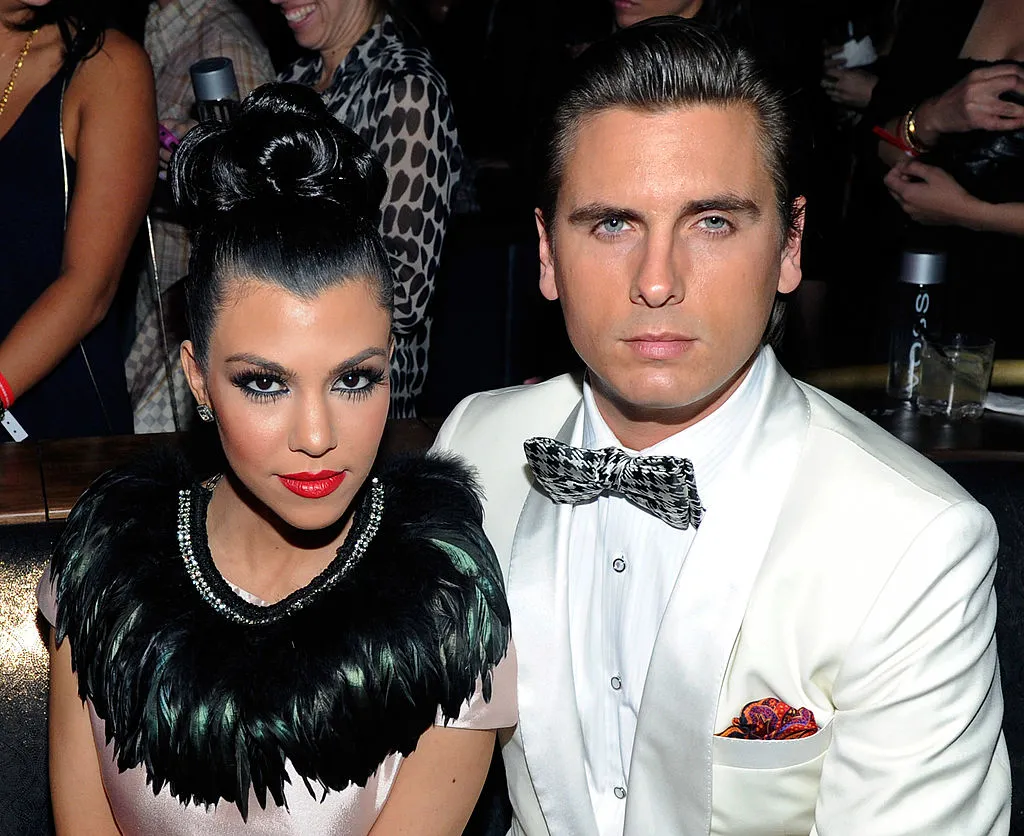 Scott Disick, 37, dated Kourtney Kardashian, 41, for approximately nine years. From 2007 to 2015, they had an intermittent relationship and kept dating on and off throughout it. Even after the two separated, he was still an important member of the Kardashian-Jenner family. The two of them have three kids together- Mason, 12, Penelope, 9, and Reign, 7 and had been considered to be one of the best examples of amiable co-parenting in the entertainment industry, but with the recent developments that have come to media's attention, it seems that this was far from the truth.
Also Read: The Kardashian Curse Hits Travis Barker's Career Hard as Acclaimed Drummer Tests Positive for COVID after Scary Pancreatitis Episode
Scott Disick ostracized by The Kardashian family
As the family continues to concentrate on the Blink-182 drummer, a source close to the founder of Talentless tells Page Six exclusively that he has been somewhat "excommunicated" by the family. The source further said that "Ever since Kourtney got married, he doesn't spend as much time with that whole group." They even told that Scott Disick has kind of been kicked out because Travis Barker is the top focus. "He's been kind of excommunicated because the priority is Travis. He had to regroup who his relationships are."
Also Read: "Used to be Afraid": After the Life-Threatening Disease, Travis Barker Conquers Another Major Fear With His Newly Wed Wife, Kourtney Kardashian in Their Vacation
Kicked out like Kanye West
It appears that Kourtney Kardashian is no saint and is just as wicked as her sister Kim Kardashian who had treated Kanye West the same when she left him and had him ostracized from the family. The 39-year-old Scott Disick earlier even told Kris Jenner on "The Kardashians" that he felt left out since she did not invite him to her birthday celebration. "For me to hear that you are having a little soirée and you don't think to invite me makes me feel like complete s–t," The founder of Talentless had mentioned. The family has been focusing on Travis Barker and Kourtney Kardashian and has decided to kick him out just like they did with Kanye West.
Also Read: "She's probably the sanest Kardashian of all": Kourtney Kardashian and Husband Travis Barker Spotted Flying Public Flight As Kylie Jenner Faces Severe Backlash For Flying Private
Source: Page Six