Royal biographer Tom Bower recently revealed that Meghan Markle helped Prince Harry in getting over his traumatic past. With his mother, Princess Diana, passing away when Prince Harry was just 12, he went through a tough time while growing up. In 2021, he also accused his father of passing down a "cycle" of "genetic pain and suffering." On top of that, his relationship with his family took a hit in 2018 when decided to get married to Meghan Markle. After living royal life for two years after their marriage, the royal couple decided to step down from their royal duties and moved to California.
Meghan Markle helped Prince Harry in coping with his trauma
Biographer Tom Bower recently told PageSix that Prince Harry, who is a "damaged" and "very disturbed" man because of childhood trauma, clung to Meghan Markle in order to cope with it. The biographer, who wrote Revenge: Meghan, Harry and the War Between the Windsors, explained that the Duchess of Sussex knew exactly how to win him over as she "satisfied all" of the Duke of Sussex's "requirements," which he "didn't get from other girlfriends." The author said,
"He is psychologically harmed both by his mother's death and the father's treatment of his mother and of Harry himself when he was a child."
Prince Harry's mother, Princess Diana, died in a tragic car accident in August 1997, when he was just 12 years old.
Also read: British Royal Meghan Markle Slams Quentin Tarantino's Kill Bill Movies, the Austin Powers Series for "Toxic stereotyping of women of Asian descent"
The Duke of Sussex was upset because of King Charles III's behavior
In 2021, the Duke of Sussex appeared on Dax Shepard's Armchair Expert podcast and explained that his father, King Charles III, passed down a "cycle" of "genetic pain and suffering." The estranged son also once revealed that his father, King Charles III, stopped financially supporting him after he abandoned his royal duties in January 2020. The complications in Prince Harry's relationship with his family began in 2017 after he told his brother, Prince Williams, that he is thinking about proposing to Meghan Markle. His brother reportedly asked him to take some more time to think about his decision but he ignored him and went on to marry the Suits star one year later.
Also read: No one can get in her way": Royal Expert Claims Meghan Markle Will Not Show Any Sympathy to King Charles and The Royal Family, Will Start More Controversies to Maximize Her Income
Meghan Markle and Prince Harry got married in 2018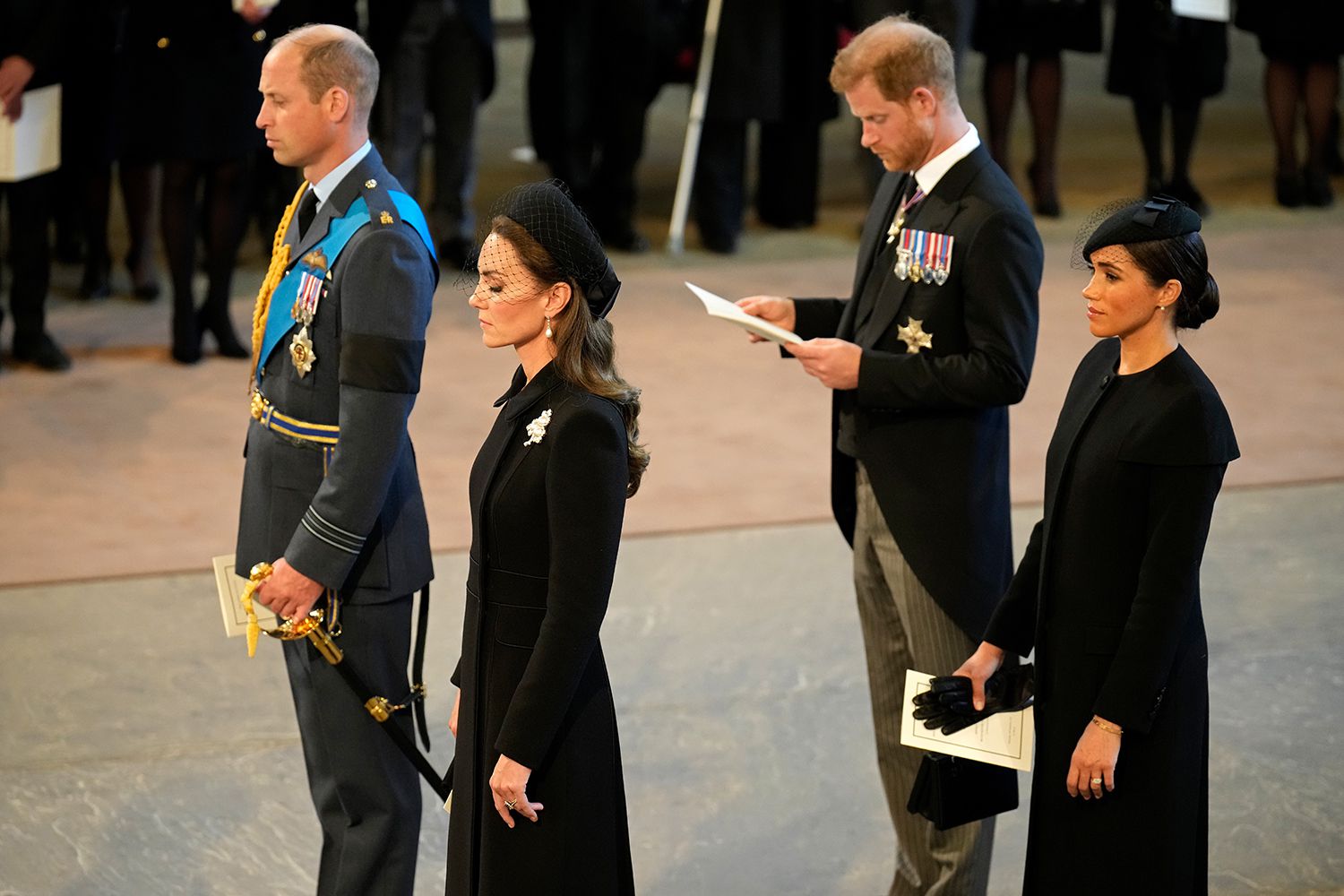 The Duke of Sussex got married to Meghan Markle in May 2018 and they share two kids, Archie, 3, and Lilibet, 1. The couple stepped down from their royal duties in January 2020 and moved to California. Sources claimed that the royal was "deeply unhappy" with his life so his wife came up with the solution of keeping him away from his family. In 2021, during a "bombshell" interview with Oprah Winfrey, the couple revealed that the royal family's treatment towards them was immoral and the Duchess of Sussex even explained that Kate Middleton made her cry during the week of her wedding.
Recently, several royal staffers claimed that the Duke and Duchess of Sussex are a "nightmare couple." The two reportedly treated the staffers inhumanely and even yelled at some. Their behavior forced many staffers to quit their job as well.
Related: "I feel sick..I'm shaking": Meghan Markle Allegedly Bullied Royal Staff, Made their Life Difficult With Continuous Loyalty Tests
Source: PageSix