Bruce Willis is undoubtedly a great actor in the Hollywood industry however his medical condition led him to retire from the entertainment industry. Now that the actor is trying his best to deal with his rare brain disorder, aphasia, he would need a more prevalent reason to fight it. It seems that he has finally been given a strong reason to overcome the difficulties after being diagnosed with the issues.
Also Read: Bruce Willis Lost It After His Bizarre Plan For Buying A Small Town Was Exposed By Journalists
Now that the actor is finally focusing on coping with the rare brain disorder, he is determined to fight it as his daughter has given him the most heartwarming news that made his will stronger.
Bruce Willis Will Soon Become a Grandpa!
Also Read: Bruce Willis' Wife Emma Heming Shares 15 Year Old Footage of Her Falling in Love With Bruce During a Romantic Getaway
The Christmas season was quite a happy event for Bruce Willis as he will soon become a grandparent for the first time. It is all thanks to his oldest daughter Rumer Willis, who is expecting her first child with boyfriend Derek Richard Thomas.
It is really great news for the whole family but the 67-year-old is happy with it ever since he has been dealing with his medical condition.
An insider told PEOPLE,
"He is happy about becoming a grandpa."
His happiness not only is coming from the to-be-member of the Willis family but also because "He loves having a big family." 
It looks like the actor is more of a family guy as the source added,
"Bruce is enjoying not working and having more family time. He likes being around his girls more."
Last year, the actor was diagnosed with aphasia, which affects language cognition. As an outcome of his rare disorder, he had to step away from his acting career which he cherishes much. Even though it might have some complications in the future, he is willing to fight with it all because of this new member who is soon going to be a part of his family.
Bruce Willis's Will to Have Quality Time With His GrandChild is What He is Looking for!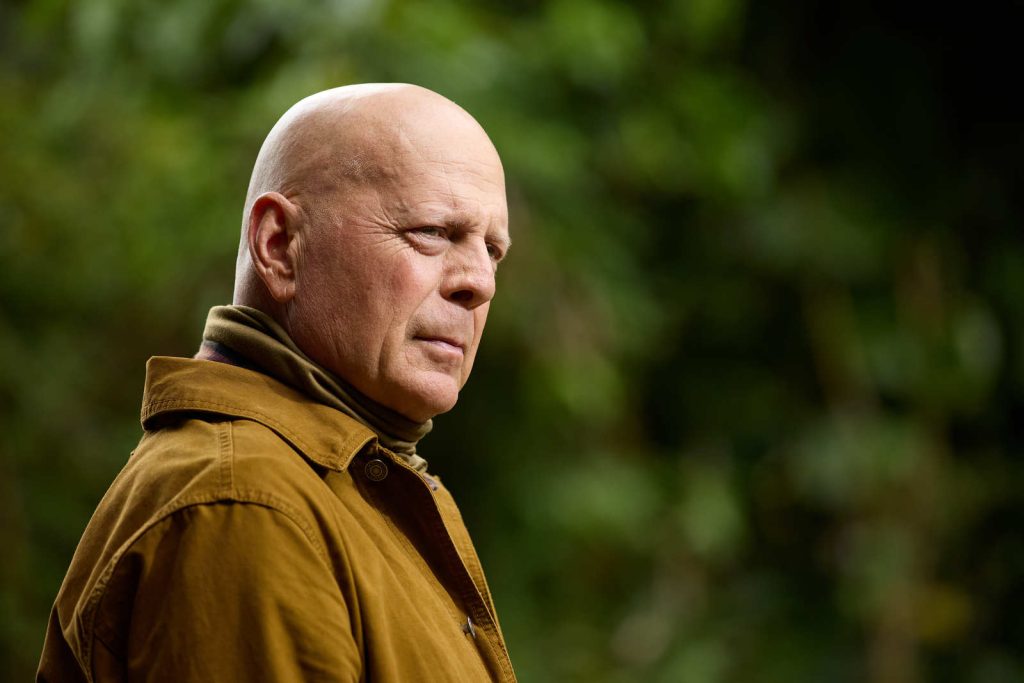 Also Read: Bruce Willis' Co-Star Claims Hollywood Laughed at the Die Hard Star Over His Unrealistic Salary
As per reports by RadarOnline, the retired star has no intention to give in, especially when he received such happy news from his oldest daughter. It is the very reason he is going to stay "coherent" in dealing with everything just to spend some good time with his grandchild.
A source told the outlet,
"He's determined to stay coherent and lucid for as long as possible so his grandchild can have some happy memories of a grandfather who was present and active in his or her life."
Even though things are not going well regarding his rare disorder, a friend noted,
"Bruce has never backed away from a challenge," adding, "He's dead-set that this new baby is going to get the best he has to offer."
He shares three daughters with ex-Demi Moore, Tallulah, Scout, and Rumer, 34, and two daughters, Evelyn Penn and Mabel Ray with his wife Emma Heming Willis.
Source: RadarOnline