Blake Lively is not just an amazing actress but also a loving wife to her husband Ryan Reynolds. She has always shared her love and support with the latter even after conflicts. Their relationship is one of the couple's goals people often talk about in the industry. In a recent appearance, the actress praised her husband and was seen gushing over him at the recent awards ceremony.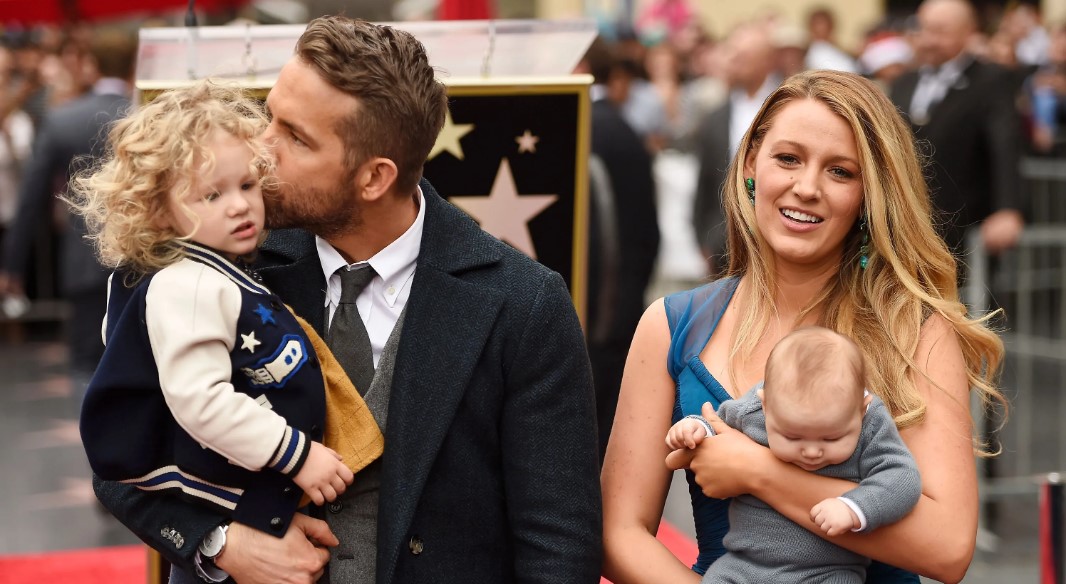 Also Read: Ryan Reynolds Hints His Marriage With Blake Lively Might Actually Be Finished if He Buys NHL Team as He Can No Longer Focus on His Children
The Town star on November 17 paid tribute to her husband at The Beverly Hilton in Los Angeles as he bagged the 36th American Cinematheque Award.
Blake Lively Paid Tribute To Her Husband, Ryan Reynolds for His Profession
Also Read: Ryan Reynolds Might Seriously Endanger His Marriage With Blake Lively as Deadpool Actor 'Very Interested' to Buy Ottawa Senators After Purchasing Wrexham AFC Without Consulting Wife
The 35-year-old actress, Blake Lively gave an emotional speech to honor her husband, Ryan Reynolds before he accepted the prestigious American Cinematheque Award.
She praised him for the dedication he shows to his work by stating,
"This man, he has contributed so much to the world's most international happiness with his art, his heart, his philanthropy, his humor, his integrity, his unmatched work ethic, his self-deprecating levity, his hard-earned depths in his scripts."
His dedication to his profession is not the only thing that is important to him.
Blake Lively's Happy With Her Husband, Ryan Reynolds for Keeping Up With The Family Demands
She shares three daughters with the Deadpool star, James, 7, Inez, 6, and Betty, 3, and are expecting their fourth child. She added that his family has always been significant to him just as his profession.
"And now I am his home, and our girls are his home," she said. "And just like that 19-year-old boy [who used to commute home to Canada], he races home, whether it's from across the globe or a meeting across the street, he is hard-wired to get home. If he came home from set not in his wardrobe, we would be very concerned."
She continued, "He would show up with mud, fake blood, real blood, prosthetic scars, superhero suits, shoes, or clown makeup, daddy always comes home. And that man races back to his real life like nothing I have ever seen. Especially not by someone who is able to be so all in, in his work life."
She appreciated her husband for being the "most present person" one will ever meet. It shows that Lively loves her husband even though they had a big disagreement when the actor bought a football club without her consultation.
Ryan Reynolds Purchased Wrexham AFC Without Consulting His Wife
Also Read: Taylor Swift Leaks Ryan Reynolds' Baby's Name in Latest Album 'Midnight' as Blake Lively Still Upset With 'Deadpool' Actor For Buying Wrexham AFC
The pair, back in 2021, had a major conflict when Reynolds purchased the Wrexham AFC, a Welsh football club with his fellow actor Rob McElhenney following a $2.76 million deal in February last year.
As per the actor, the actress was upset with her husband when she got to know about that deal. Even in an interview on Jimmy Kimmel Live! he recalled that the purchase was not consulted by his wife at that time which put him into trouble. 
Source: PEOPLE