Will Smith has spoken up about the infamous event in which he slapped Oscar presenter Chris Rock after the latter made fun of the actor's wife Jada Pinkett Smith, in a recently released video that lasts 5 minutes, 44 seconds. This was before he won the Best Actor Oscar.
The apology was anticipated, and Will Smith delivered it by responding to inquiries that were made online. While it was anticipated that Will Smith would opt for a high-profile TV appearance with Oprah Winfrey on a late-night talk show to make his apologies, he instead opted to sit and coolly respond to inquiries on social media.
Will Smith uploads a video after a four-month hiatus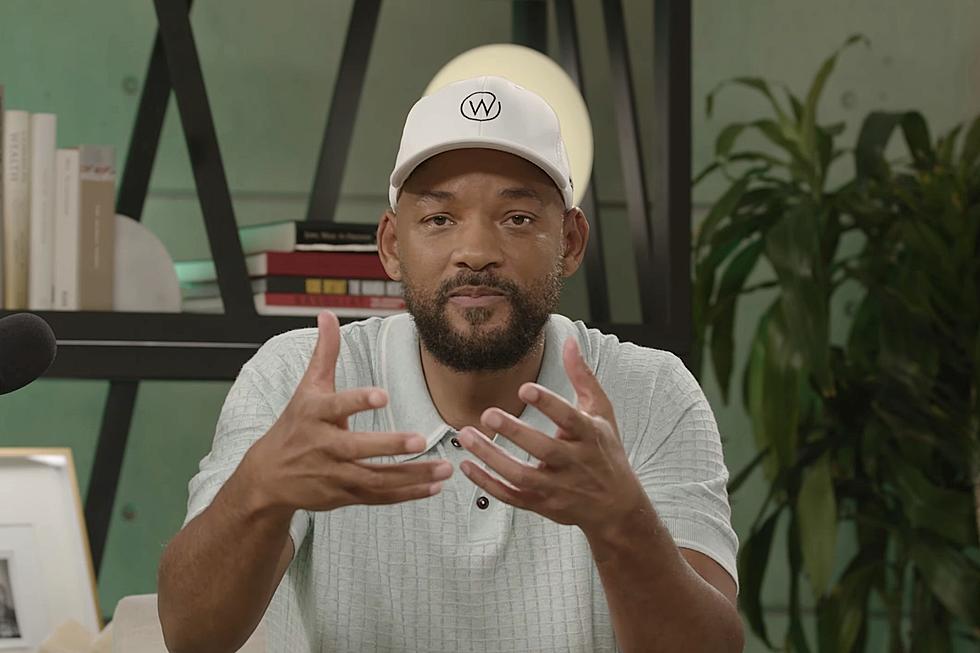 The genie is out of the bottle as the actor turns to YouTube for the many questions that have been floating around since the slap took place. Will Smith answered the questions in a Q&A manner, in which he answers questions relating to Chris Rock, his fans, his wife, and Chris Rock's family. Before the actor starts answering these questions, a little acknowledgment is given towards why he was not uploading on the platform in the last few months.
"It's been a minute… Over the last few months, I've been doing a lot of
thinking and personal work…
You asked a lot of fair questions that I wanted to take some time to answer."
This sets the expectations of what the video is going to be about and how serious it will be for the rest of its duration.
Also Read: 'Had Trouble Paying Attention': Will Smith Reveals Crippling Learning Syndrome That Stopped Him From Being a 'Straight A' Student
The actor's apology to Chris Rock
The actor talks about the slap that was made infamous by the media. He had walked up to the stage and slapped the host, Chris Rock, for making a joke about his wife, Jada Pinkett Smith, being bald. Chris Rock did not know that Will Smith's wife was suffering from alopecia at that point in time. Due to the joke that apparently went too far for the actor, he responded irrationally by using physical violence. However, the actor addresses his mistake within the video and states:
"I've reached out to Chris [Rock], and the message that came back is that he's not ready to talk. And when he is, he will reach out. So I will say to you, Chris [Rock], I apologize to you. My behavior was unacceptable and I'm here whenever you're ready to talk."
At the least, Will Smith has acknowledged and attempted to apologize for his behavior during the Oscars which earned him a 10-year ban from the award show.
Also Read: 'That Sh*t Hurt, Motherf**ker': Chris Rock Says Will Smith Oscars Slap Doesn't Make Him a Victim, Trolls Will Smith as 'Suge Smith'
How has the slap affected Will Smith
Clearly, the incident has haunted the Men In Black star for quite some time now. The actor has made it abundantly clear within the video that he regrets ever committing the act in the first place. He goes on to address how he has felt about his fans being let down by his actions by stating:
"I hate when I let people down. So it, hurts, it hurts me psychologically and emotionally to know I didn't live up to people's image and impression of me."
The actor makes sure to apologize to whoever was harmed by his actions within the video as he also apologizes to Chris Rock's family as well in an attempt to make up for his behavior. Will this be enough for the actor to pick up the pieces of his reputation that were shattered during the Osars?
Source: YouTube
Also Read: 'You don't see that in our culture enough': Kevin Hart Gifts Chris Rock a Real Goat, Names It Will Smith As An Ultimate F*ck You To Disgraced Actor